Flavius Theodosius Iunior Augustus, commonly surnamed Theodosius the Calligrapher, was the Eastern Roman Emperor from 408 to 450.

Theodosius was born in 401 as the son of Emperor Arcadius and Aelia Eudoxia. In January 402 he was proclaimed co-Augustus, the youngest person ever to bear this title in Roman history. In 408, his father died and the seven-year-old boy became Emperor of the Eastern half of the Roman Empire.

He is known for the Theodosian law code, and for the construction of the Theodosian Walls of Constantinople.

Theodosius died in 450 as the result of a riding accident. In the ensuing power struggle, his sister Pulcheria won. She married the general Marcian, making him Emperor.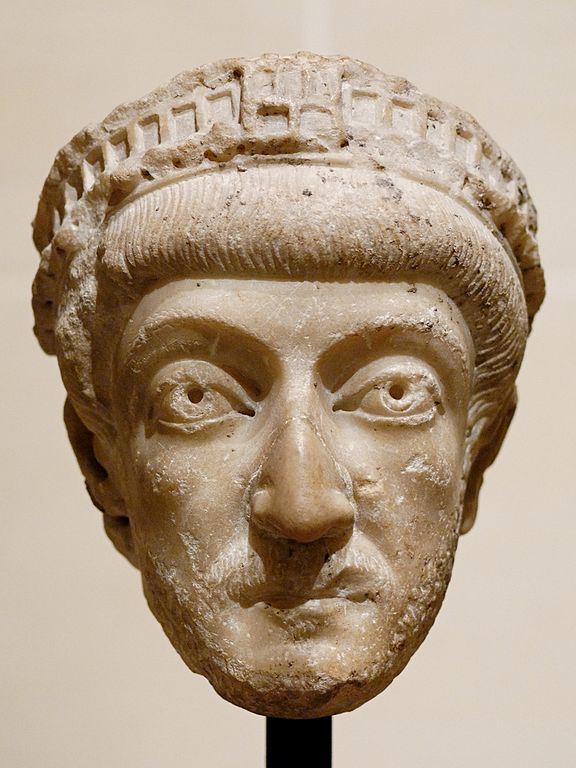 Epithet:
Kalligraphos ("the Calligrapher")