Winchester is a city and the county town of Hampshire, England. The city developed from the Roman town of Venta Belgarum, which in turn developed from an Iron Age oppidum.

After the Roman withdrawal from Britain in 410, urban life seems to have continued at Venta Belgarum until around 450, and a small administrative centre might have continued after that on the site of the later Anglo-Saxon palace. Ford identifies the community as the Cair Guinntguic ("Fort Venta") is listed by Nennius among the 28 cities of Britain in his History of the Britons. Amid the Saxon invasions of Britain, cemeteries dating to the 6th and 7th centuries suggest a revival of settlement.

The city became known as Wintan-ceastre ("Fort Venta") in Old English. In 648, King Cenwalh of Wessex erected the Church of SS Peter and Paul, later known as the Old Minster. This became a cathedral in the 660s when the West Saxon bishopric was transferred from Dorchester-on-Thames. The present form of the city dates from reconstruction in the late 9th century, when King Alfred the Great obliterated the Roman street plan in favour of a new grid in order to provide better defence against the Vikings. The city's first mint appears to date from this period.
Modern location:
Winchester, Great Britain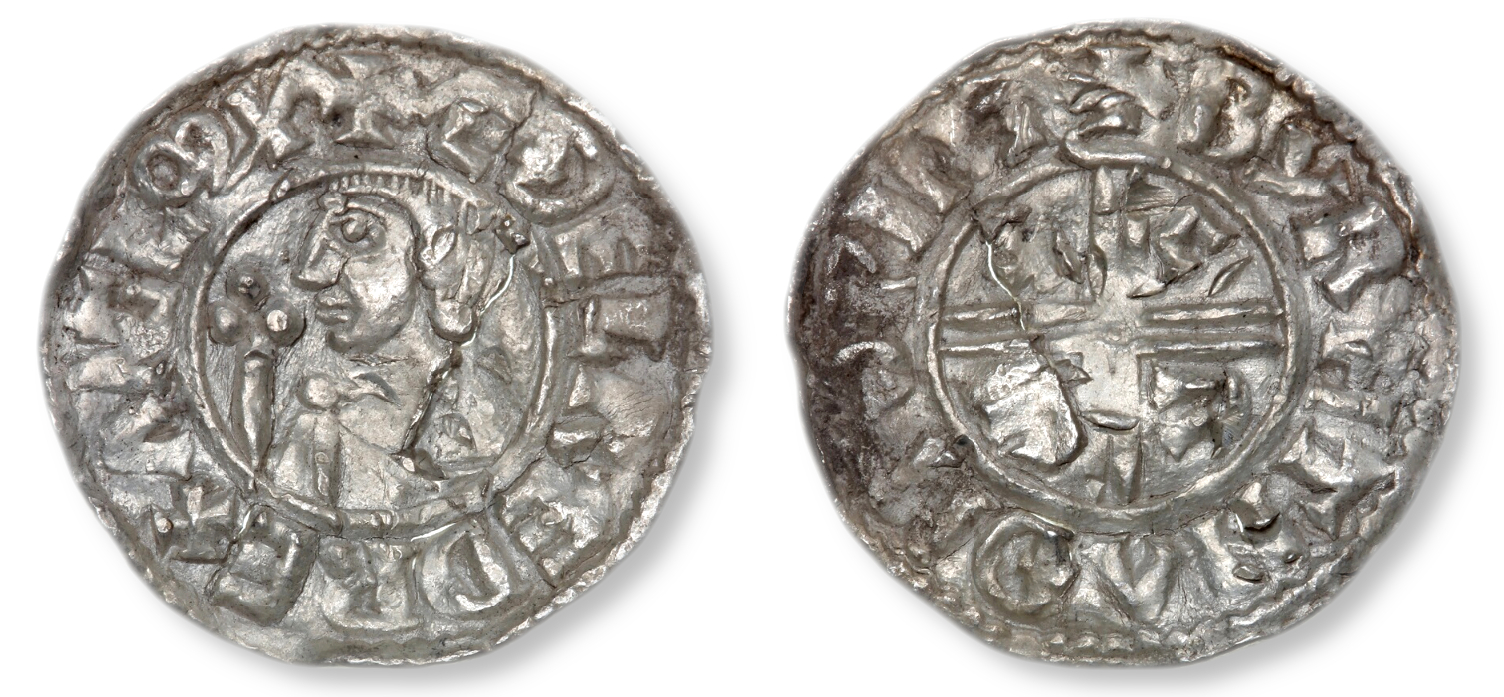 Diameter:
0 mm
Die Orientation:
0 H
Weight:
0 g
No references provided for this coin