Priene
— A settlement in Ionia
Priene was an ancient Greek city of Ionia, and member of the Ionian League.

Physical remains of the original Priene have not yet been identified, because, it is supposed, they must be under many feet of sediment, the top of which is now valuable agricultural land. It is known that the city was moved every few centuries to renew its utility as a port. The Greek city was founded as a colony from the ancient Greek city of Thebes in the vicinity of ancient Aneon at about 1000 BCE.

Priene never held a great deal of political importance due to the city's size, as it is believed around 4 to 5 thousand inhabitants occupied the region.
Modern location:
Güllübahçe, Turkey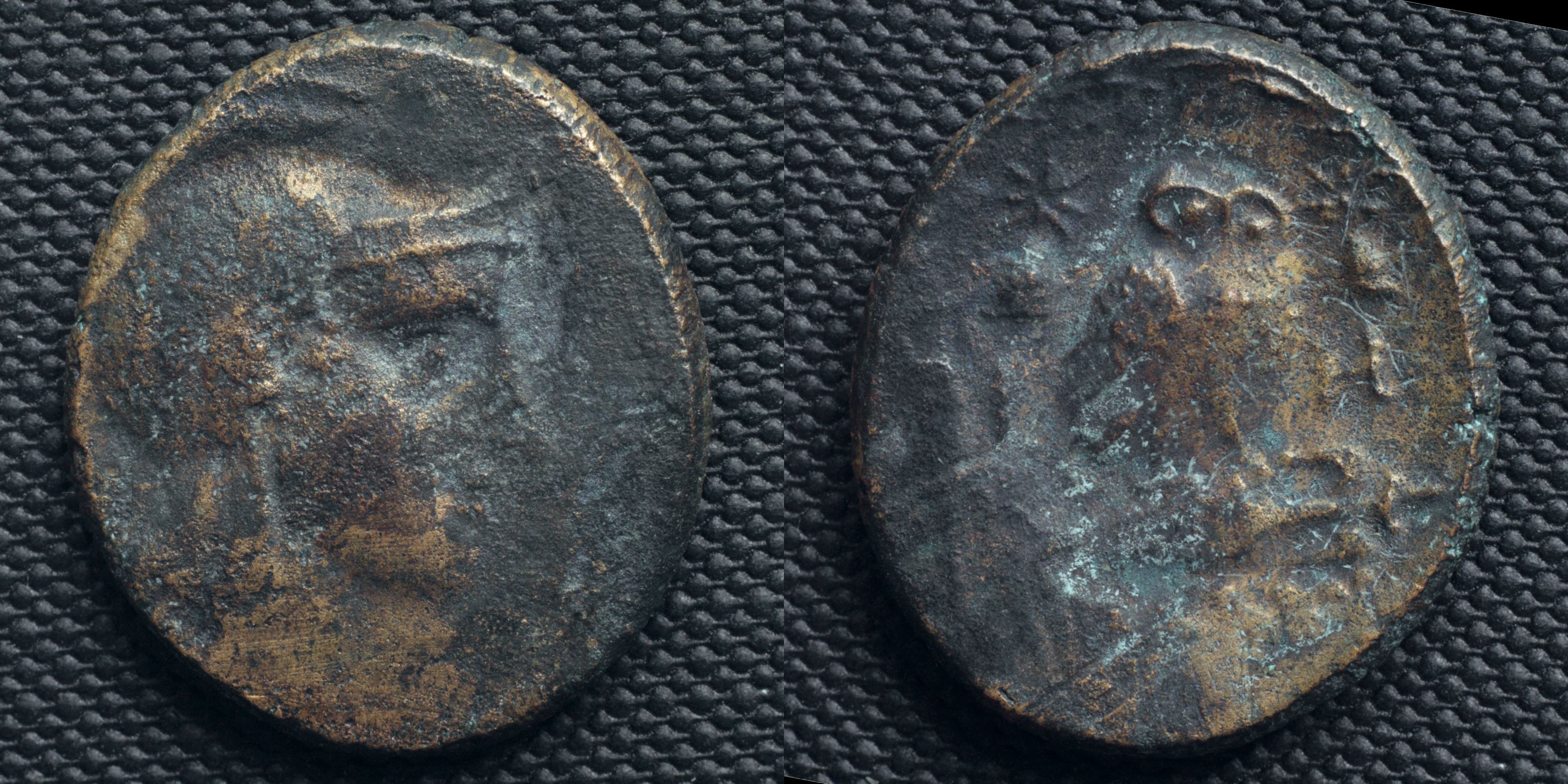 Obverse:
helmeted head of Athena right
Reverse: facing owl standing on amphora, star above pileus on both sides (caps of Dioscurii), ΠPI_H AXIΛΛEI / ΔHΣ

Diameter:
20.5 mm
Die Orientation:
-
Weight:
6.1 g
Achilleides
REGLING PRIENE 166/167; SNG AUL 2156; BMC 48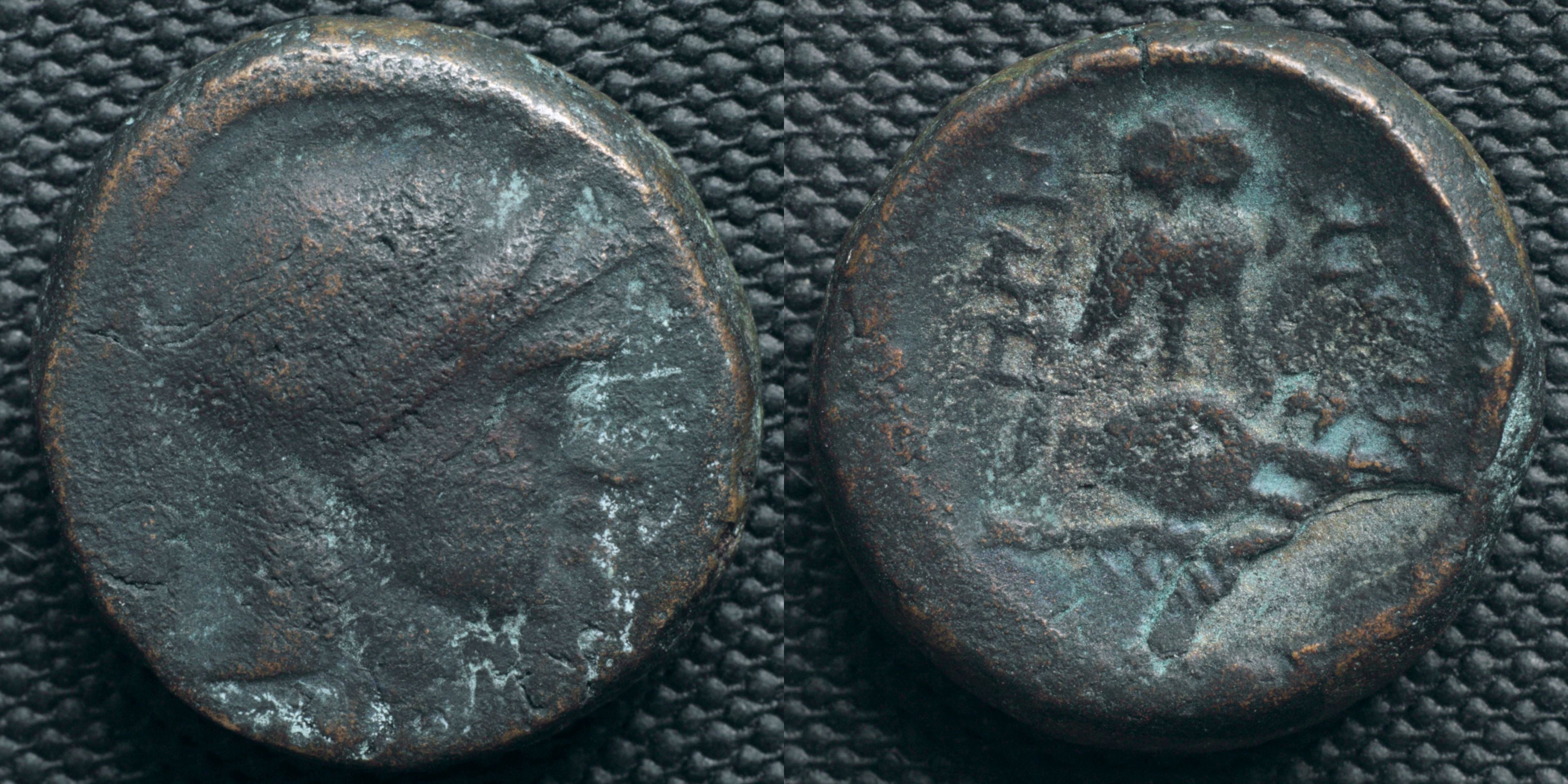 Obverse:
helmeted head of Athena right
Reverse: facing owl standing on amphora over palm branch; ΠPIH on left, ΔIONY / ΣIOY to right

Diameter:
17 mm
Die Orientation:
-
Weight:
7.58 g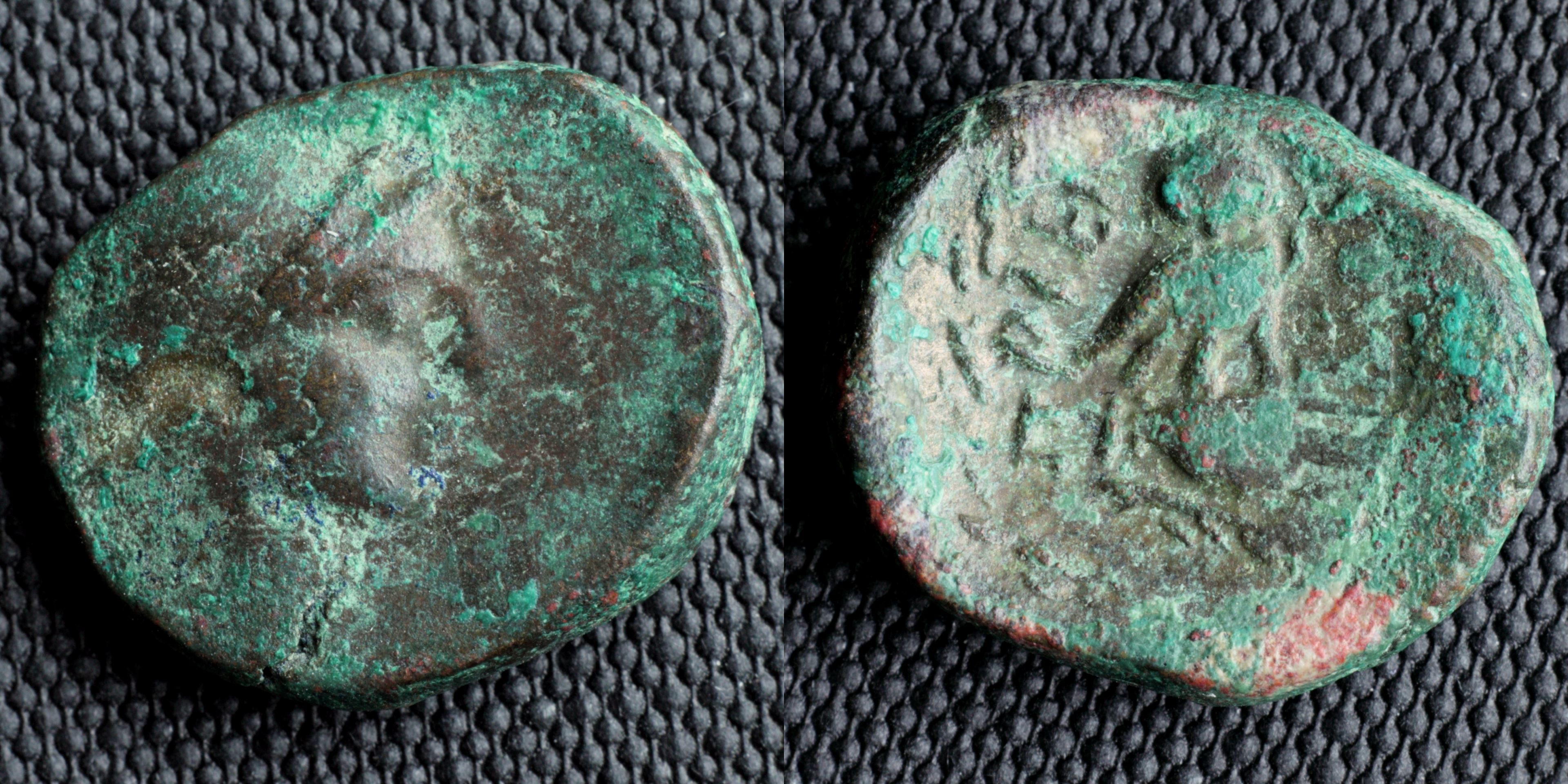 Obverse:
helmeted head of Athena right
Reverse: facing owl standing on amphora over palm branch within wreath; ΠPIH on left, ΔIONY / ΣIOY to right

Diameter:
17.5 mm
Die Orientation:
-
Weight:
5.97 g