Aegina is one of the Saronic Islands of Greece in the Saronic Gulf, 27 kilometres from Athens. During ancient times Aegina was a rival of Athens, the great sea power of the era.

Tradition derives the name from Aegina the mother of the hero Aeacus, who was born on the island and became its king.

According to Ephorus, Aegina was the first city-state to issue coins in Europe around 700 BC - some 40 years after the invention of coinage in Asia Minor.

Staters from Aegina famously feature the image of a turtle, an animal sacred to Aphrodite, and later a tortoise.
Modern location:
Aegina, Greece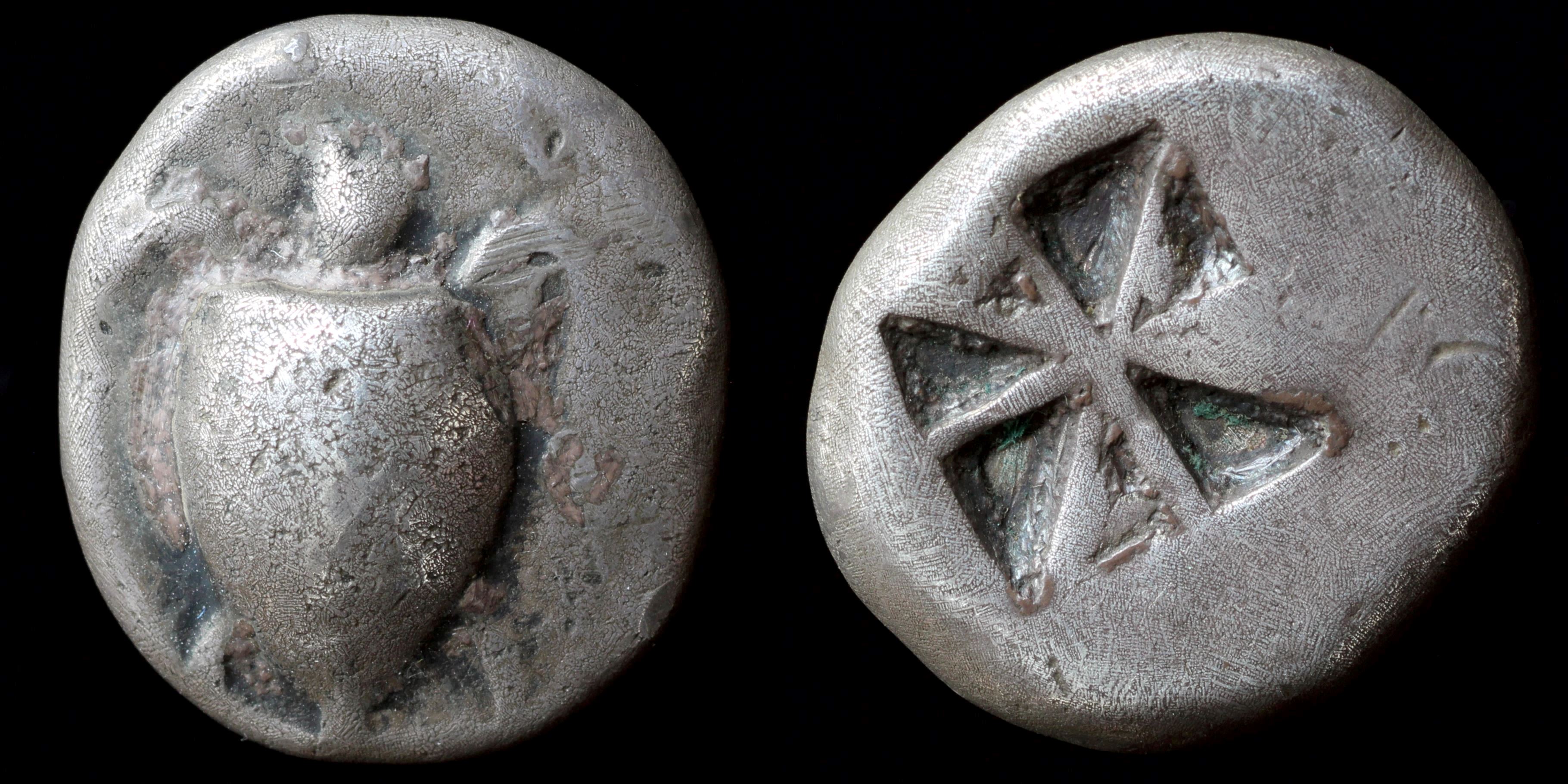 Obverse:
turtle, row of dots on the back
Reverse: incuse square ( "Union Jack" pattern)

Diameter:
20 mm
Die Orientation:
-
Weight:
12 g
Milbank 3; BMC Attica, p. 126, 3; SNG Cop 502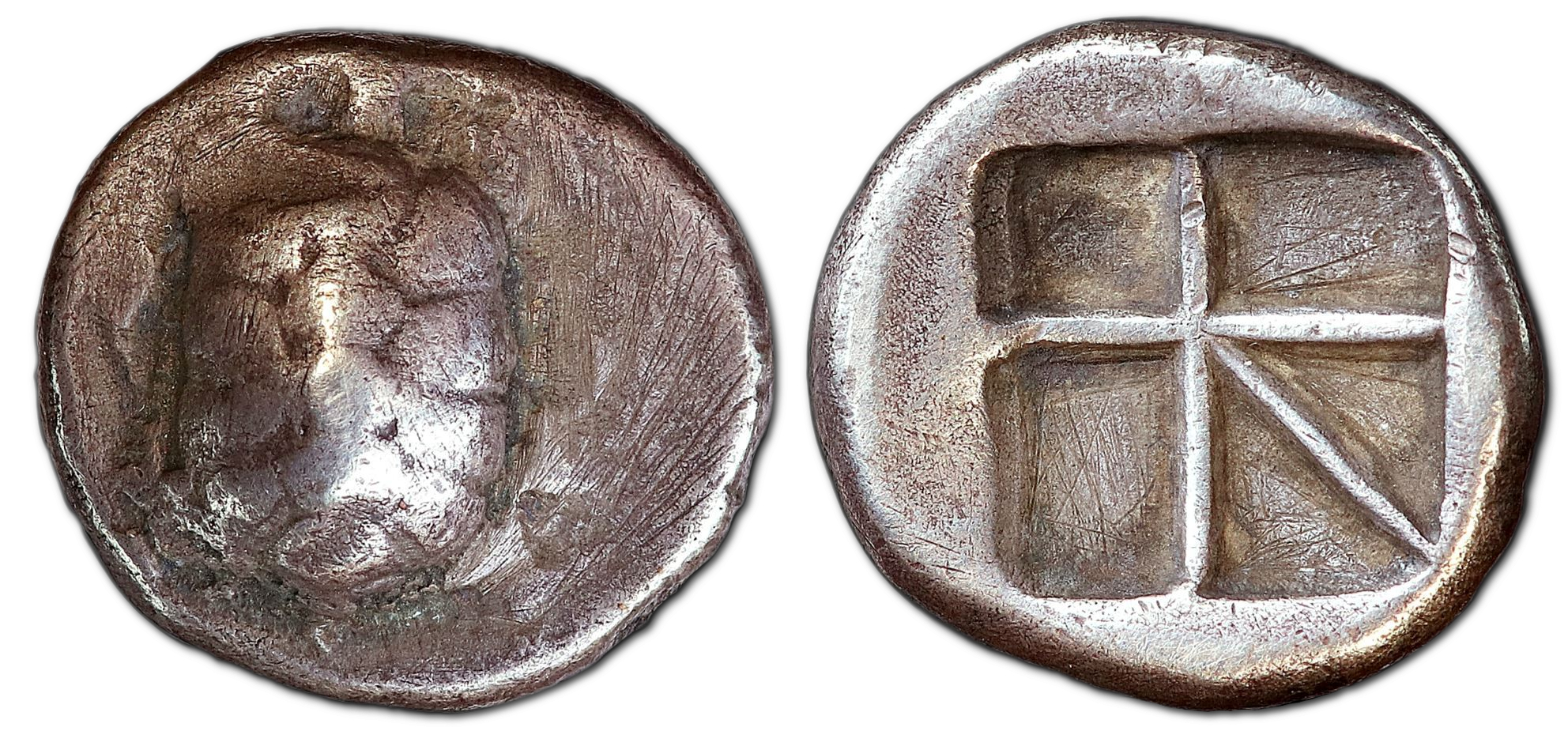 Reverse: Square incuse with skew pattern.

Diameter:
-
Die Orientation:
-
Weight:
11.7 g
Aigina, an island-state situated halfway between Attica and Argolis, was the first place in Europe to issue coinage, following the lead of Lydia in Asia Minor. The tortoise and turtle were symbols for Aigina, in much the same way the owl represented Athens.
No references provided for this coin
Reverse: Large square "skew pattern" incuse

Diameter:
-
Die Orientation:
-
Weight:
12.55 g
SNG Delepierre 1524 HGC 435