Birytis
— A settlement in Troas
Known only from numismatic evidence, this enigmatic city seems to have existed between 350-250 BC, somewhere close to Troy. But the precise location, as well as any literary sources on Birytis, is lacking.

Coins from Birytis all have the same motif - the obverse features a man, with or without beard, wearing a pileus hat with two stars above, and the reverse a club in a wreath, and the legend BI PY for Birytis.
Modern location:
Unknown location close to Troas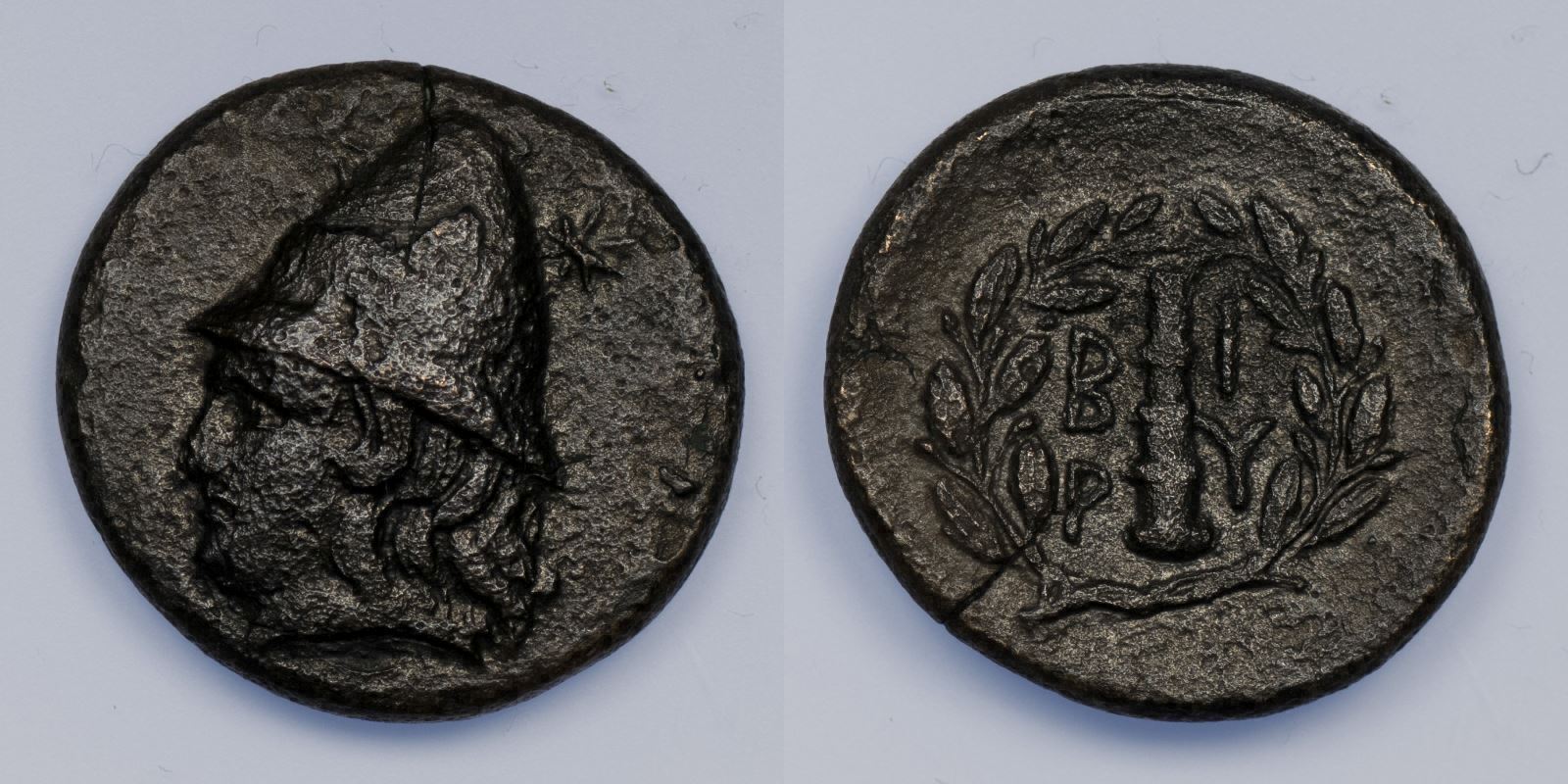 Obverse:
Beardless head of Kabeiros facing left, wearing pilos, star at left and right
Reverse: B-I-P-Y surrounding club, all within laurel wreath

Diameter:
19 mm
Die Orientation:
4 H
Weight:
5.37 g
BIPY are the first four letters of the city name in greek (P=R)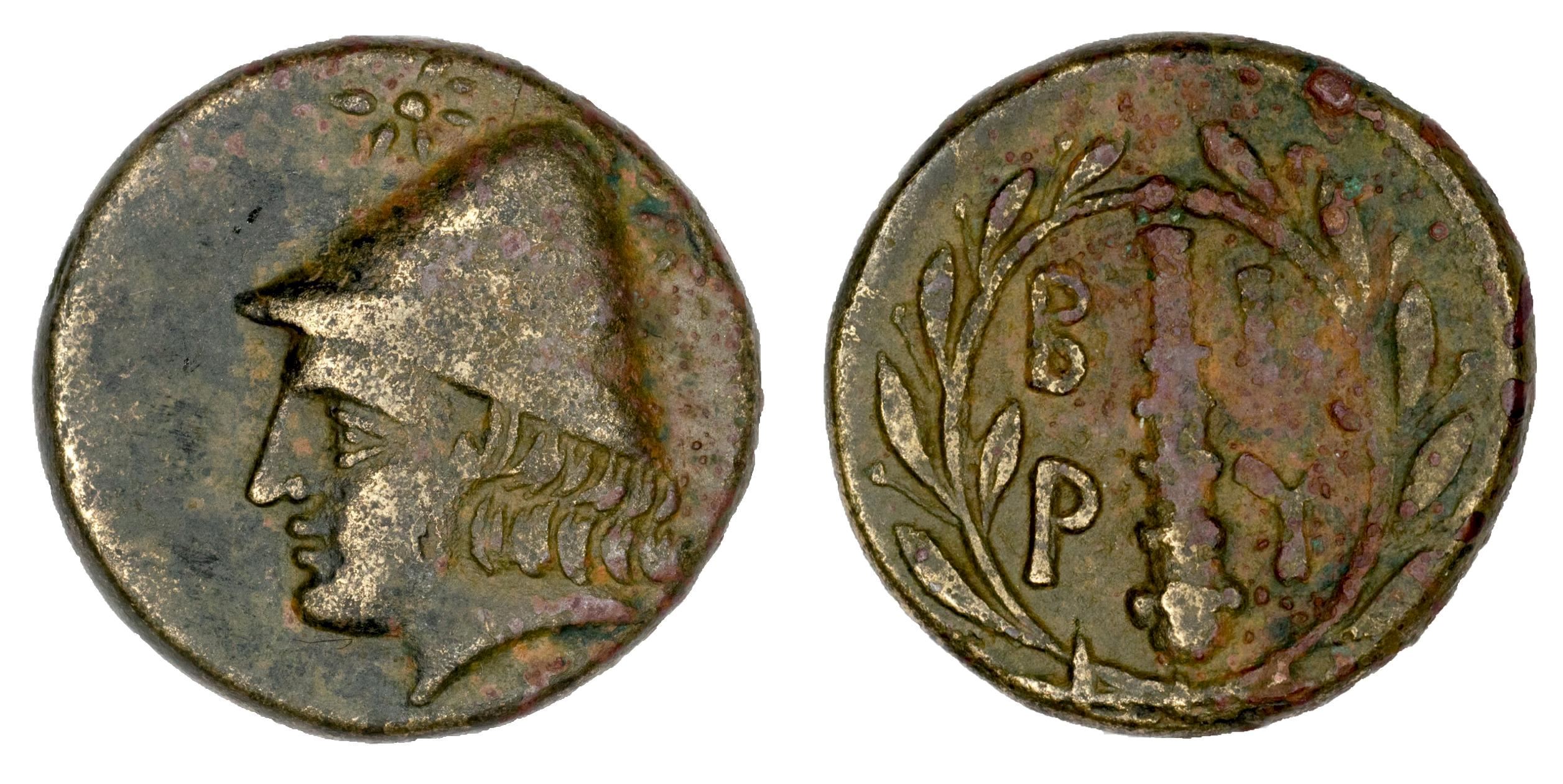 Obverse:
Head of Kabeiros left, wearing conical helmet; two stars above.
Reverse: B I / P Y, Club within wreath.

Diameter:
18 mm
Die Orientation:
6 H
Weight:
5.48 g
Pecunem 38-226
SNG von Aulock 1502-3; SNG München 168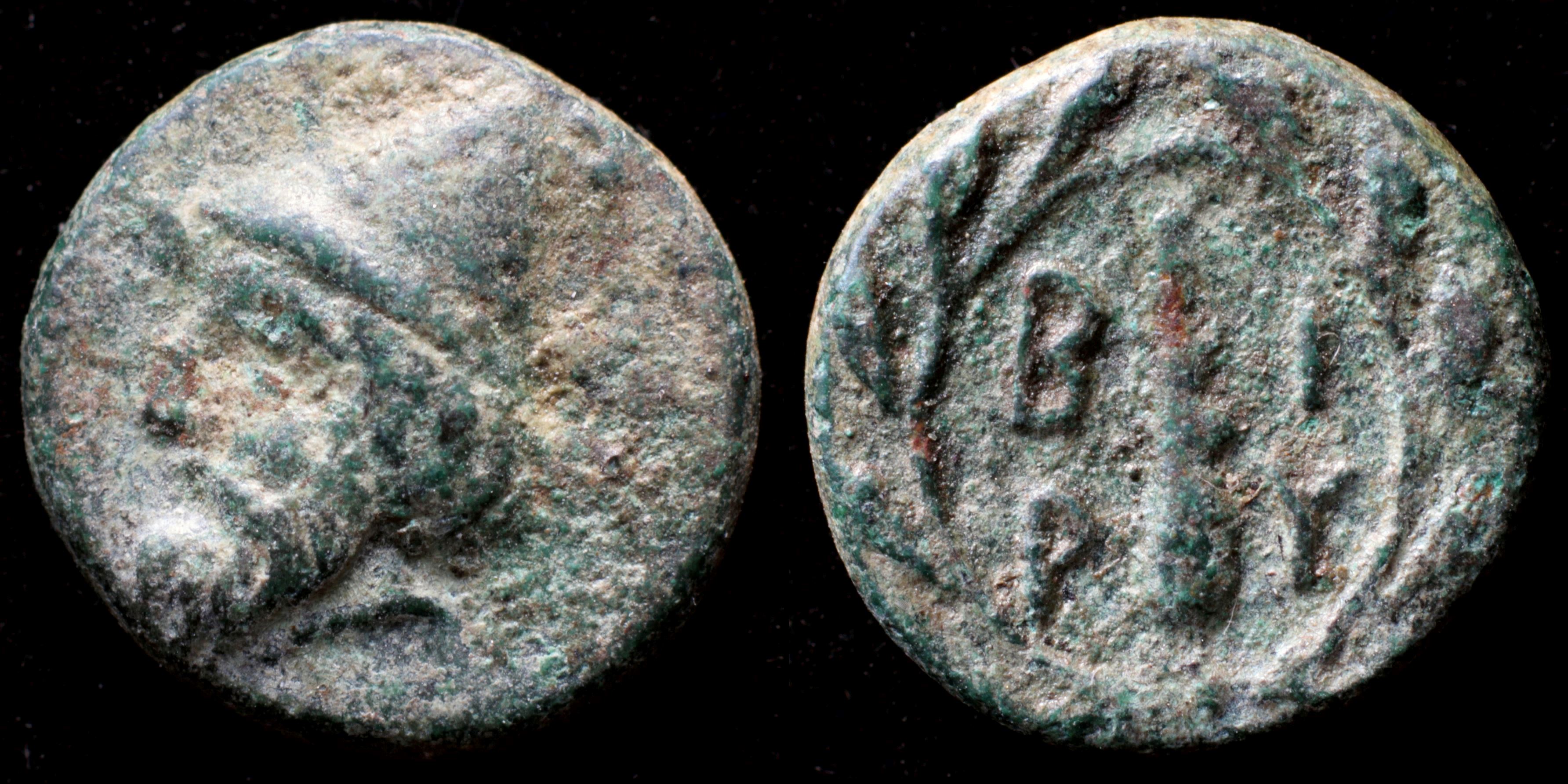 Obverse:
head of Kabeiros left wearing pileus
Reverse: club within wreath; B_I / P_Y

Diameter:
-
Die Orientation:
-
Weight:
-
SNG Cop 249; SNG Munchen 19, 170; SNG Tub 2574; BMC Troas p. 40, 6 - 7; SNGvA -