Sabastianus - one of the most obscure usurpers - was the brother of almost equally obscure Jovinus, a Gallo-Roman senator who claimed to be emperor in 411 AD.

Both were in fact puppets of a coalition of barbarian gallic & german tribes, who used his so-called imperial power to obtain a permit for settling inside Roman borders.

Both Sabastianus and his brother were killed by the Visigoths and Honorius, who were offended that Jovinus has not consulted them before elevating his brother to the office of co-emperor.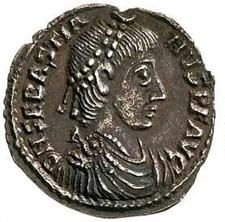 No coins matching the search term(s)