Leukas was an ancient Greek city situated opposite northwestern Akarnania. Its name derives from the hero Leukadios, son of Ikaros, and the cape Leukata, at the southern part of the island.

During the reign of the tyrant Kypselos (657–625 BC), the Corinthians established a new colony there. The city was fortified by a circuit wall. The Corinthians opened the narrow channel between Leukas and Akarnania to be navigable in order to protect their ships along the sea routes to western colonies.

Leukas benefited from the Corinthian trade and soon became an important exporter of wine, oil, and famous perfumed oil. It issued numerous silver and bronze coins from the fifth to the first century BC.
Modern location:
Lefkada, Greece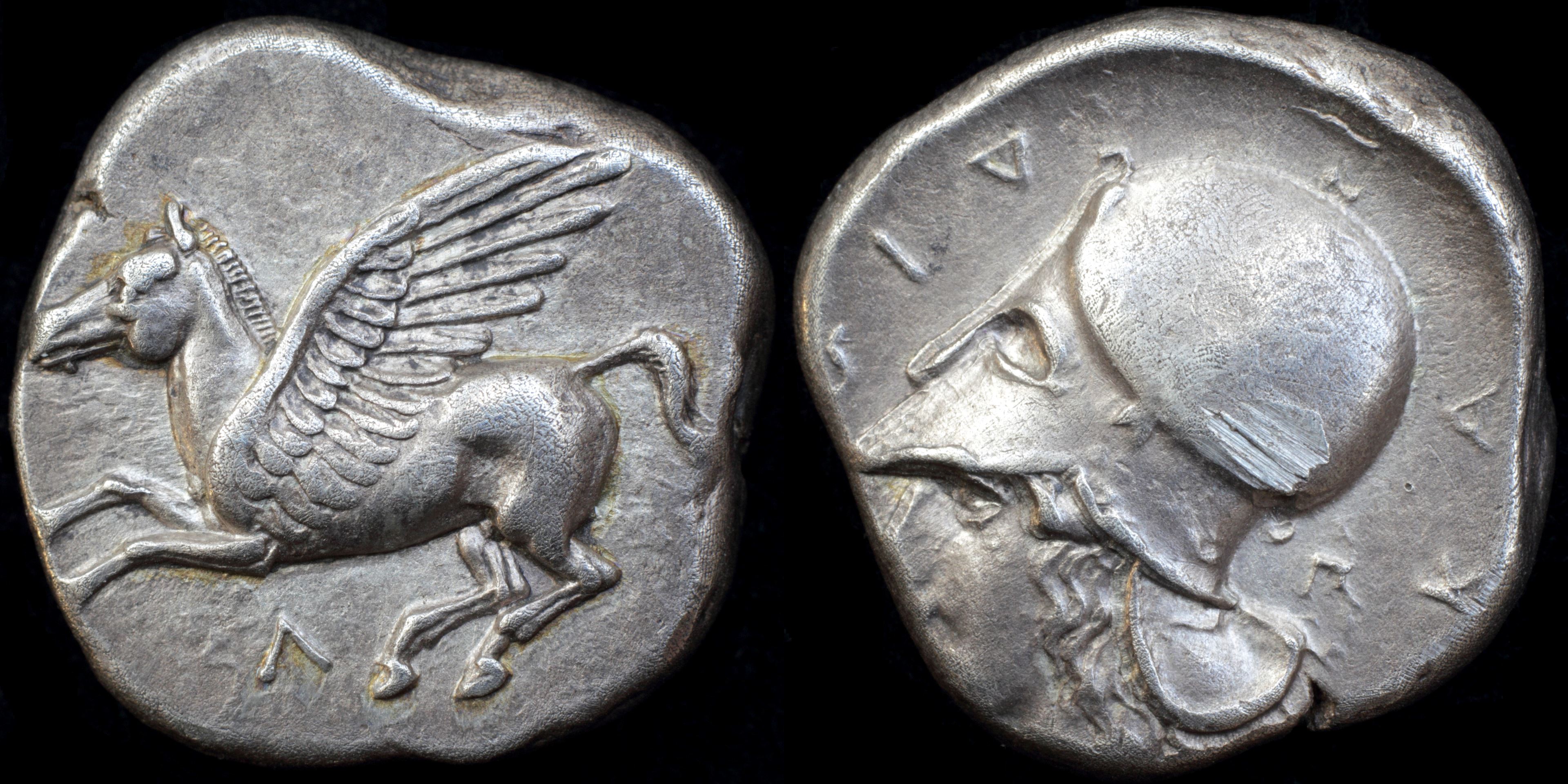 Obverse:
pegasos flying left; Λ
Reverse: head of Athena left wearing Corinthian helmet; ΛEYKA_ΔIΩN / Π

Diameter:
19 mm
Die Orientation:
-
Weight:
8.55 g
ex Roma