Gaius Julius Caesar Augustus Germanicus was Roman emperor from AD 37–41.

Caligula's biological father was Germanicus, and he was the great-nephew and adopted son of Emperor Tiberius. He earned the nickname "Caligula" from his father's soldiers while accompanying him during his campaigns in Germania.

He is described as a noble and moderate ruler during the first six months of his reign. After this, the sources focus upon his cruelty, sadism, extravagance, and sexual perversity, presenting him as an insane tyrant.

In early AD 41, Caligula was assassinated as a result of a conspiracy by officers of the Praetorian Guard, senators, and courtiers.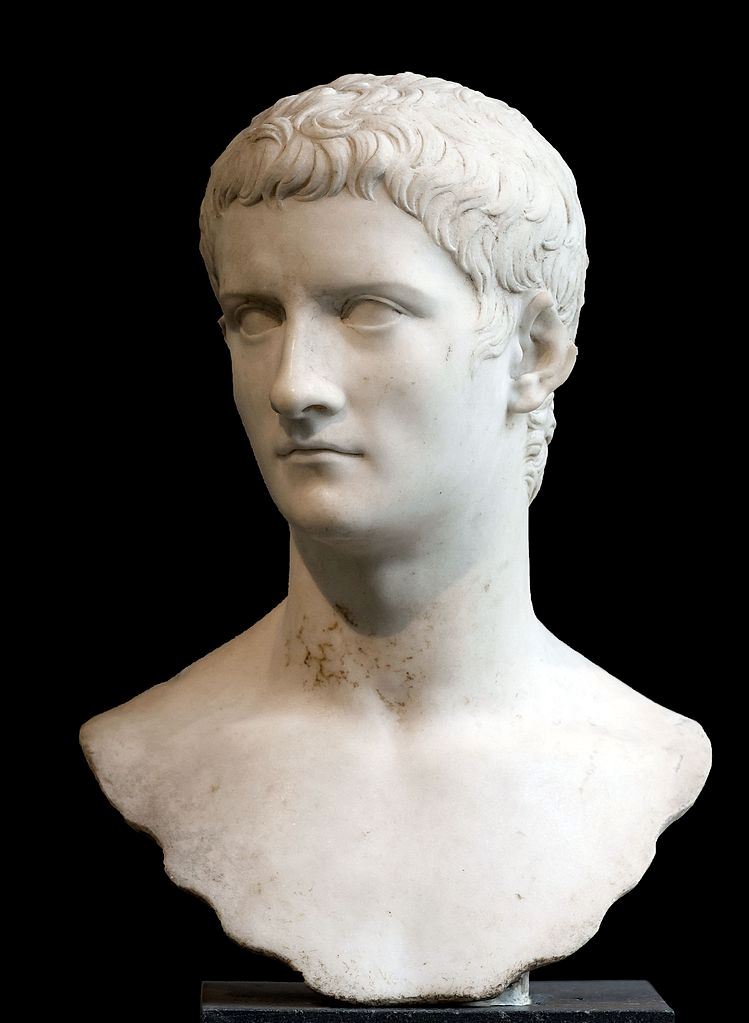 Epithet:
Caligula ("Little Soldier's Boot")