Philomelion
— A settlement in Phrygia
Philomelion was a town in Asia Minor, probably a Pergamenian foundation on the great Graeco-Roman Highway from Ephesus to the east.

To its townsmen the Smyrniotes wrote a letter that describes the martyrdom of Polycarp. Cicero, on his way to Cilicia, dated some of his extant correspondence there.

It played a considerable part in the frontier wars between the Byzantine emperors and the Sultanate of Rum. It became an important Seljuk town, and late in the 14th century passed into Ottoman hands.
Modern location:
Akşehir, Turkey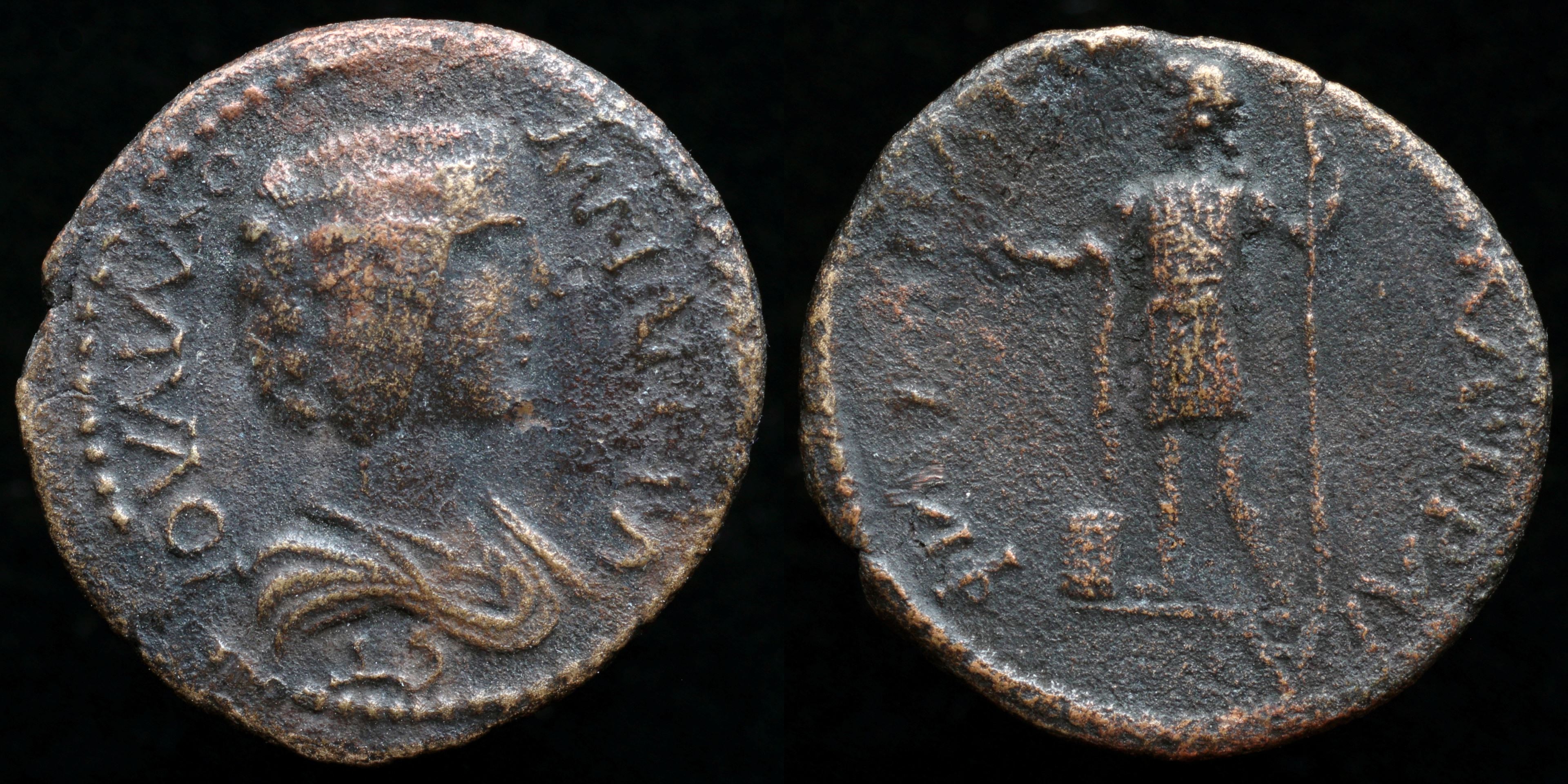 Obverse:
draped bust right; IOYΛIA ΔO_MNA CEBA_CT
Reverse: Dionysos standing left, holding patera over altar and thyrsos; ΦIΛOMHΛEΩN ·KΛ·TΡAIA·

Diameter:
-
Die Orientation:
-
Weight:
5.2 g
Cl. Traian magistrate