Anemurium
— A settlement in Cilicia
Anemurium (Anemourion) is an ancient city whose ruins, are close to the modern Turkish city of Anamur. It was in the Roman province of Cilicia, later Isauria, and was situated near a high promontory (Cape Anamur) that marks the southernmost point of Asia Minor, only 64 km from Cyprus.

Anemurium was already in existence in the Hellenistic period. In AD 52, it was besieged by native inhabitants of the area.. Coins from its mint survive from the time of Antiochus IV of Commagene (38–72) to Valerian (253–259). In 260, it was captured by the Sasanians, an event that sent Anemurium into decline for many decades, but it continued to be prosperous until the mid-7th century when it was more or less completely abandoned, probably because the Arab occupation of Cyprus made the coast unsafe.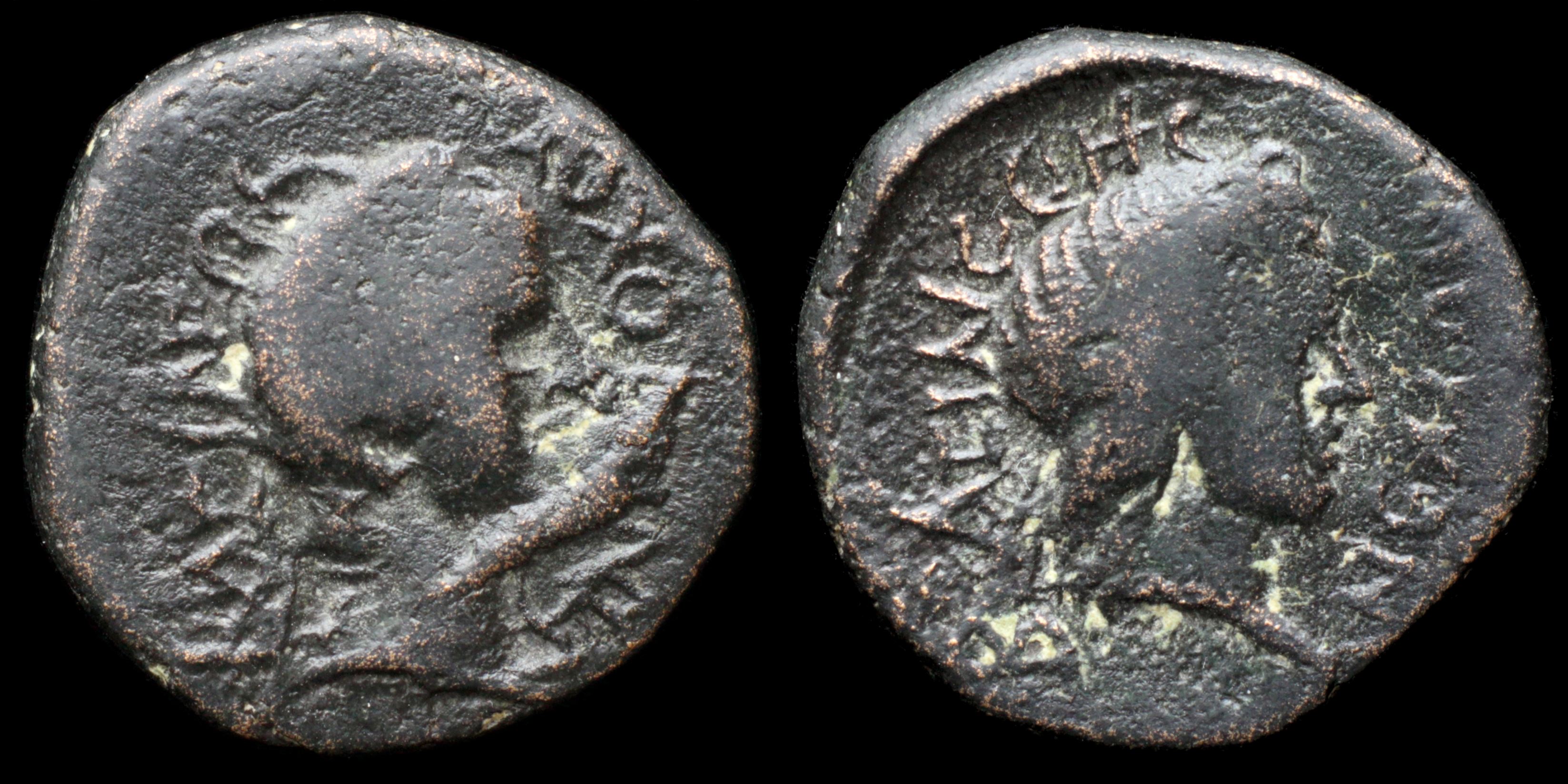 Obverse:
diademed head right; BACIΛEΩΣ / ANTIOXOC
Reverse: diademed bust of Iotape right; ΒΑCΙΛICC // A_NEMOY

Diameter:
-
Die Orientation:
-
Weight:
4.2 g
Kovacs 265; RPC I 3708; AC 215.