Pericles or Perikle was the name of the dynast or king of the Lycian city of Limyra during the 370s BC.

We have very little biographical information on Pericles. The name 'Pericles' is obviously unusual for a Lycian ruler. It can be attributed to the fact that his family maintained close ties with Athens, possibly with the Athenian Pericles himself. Perhaps some of his ancestors had served as ambassadors at Athens. He may have been born while Pericles was still alive, i.e. between 435 and 430 BC.

Following a failed rebellion against Persian sovereignty in the 360s BC, the Lycian state was dissolved.

Perikles was buried in the renowned Heroon at Limyra, a mausoleum erected specifically for him.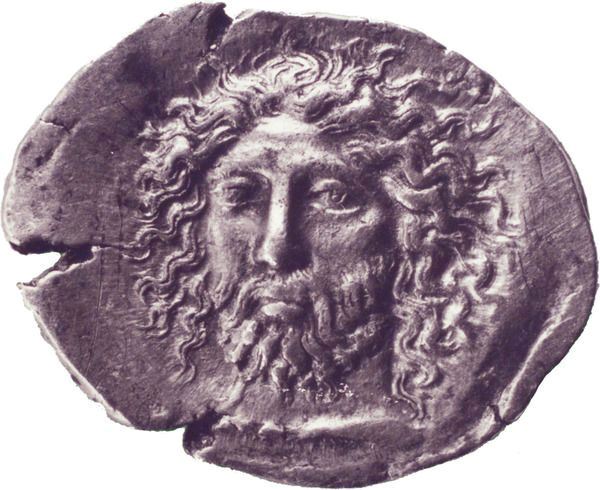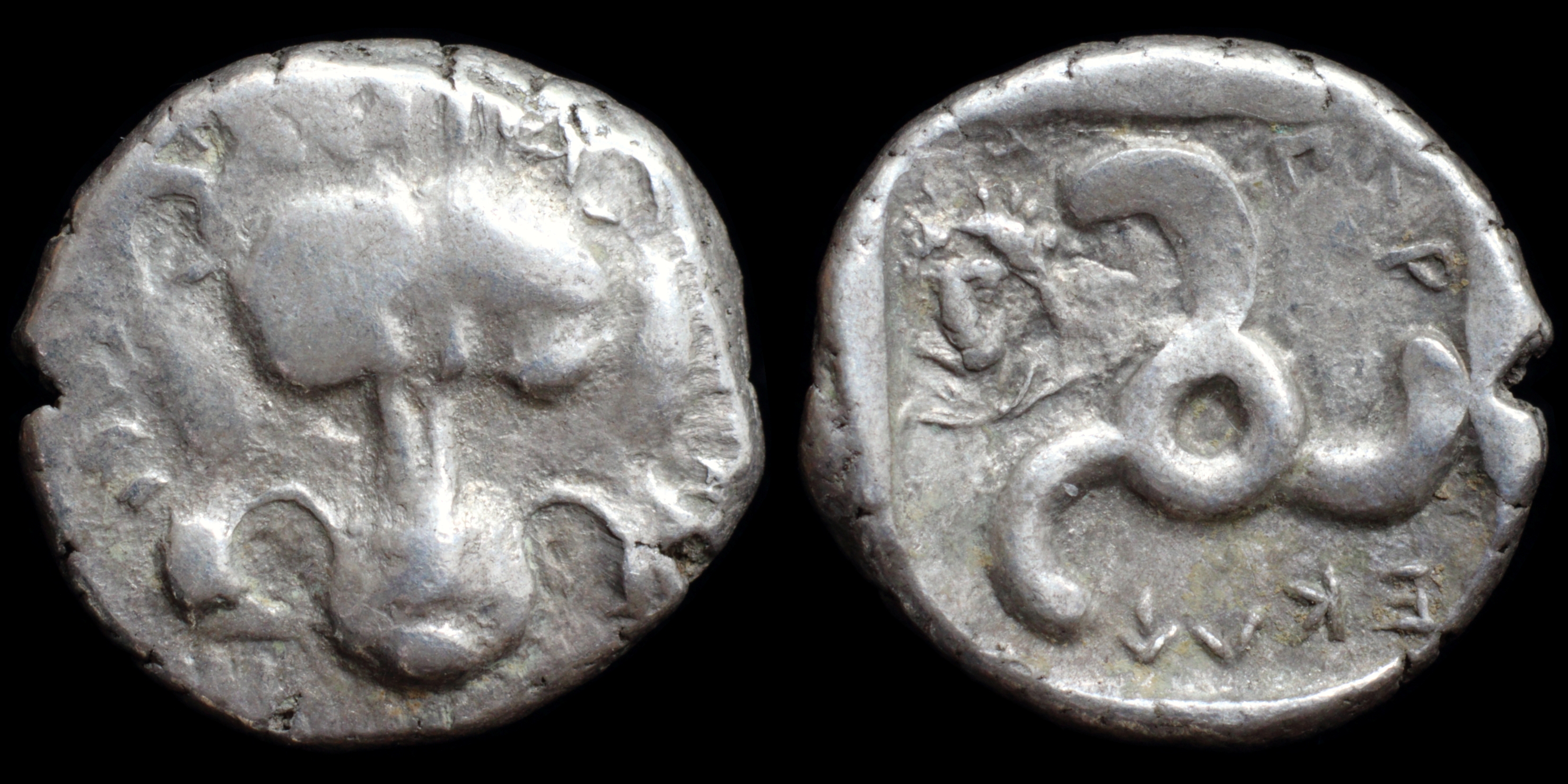 Reverse: triskeles, laureate bust of Apollo facing ΠEP_IKΛE (in lycian script)

Diameter:
-
Die Orientation:
-
Weight:
2.9 g
Lycian Dynasts; Limyra was the capital of Perikles' possessions
SNG Copenhagen -; SNG v. Aulock -. Extremely Rare, SNG Keckman II 495; Traité II 494