Histiaia
— A settlement in Euboea
Histiaia was an ancient town on the island of Euboea, Greece. It was situated near the north coast of the island, east of the present village Oreoi. It was situated on the river Callas, at the foot of the mountain Telethrium. It was an important city in classical antiquity due to its strategic location at the entrance of the North Euboean Gulf, in the middle of a large and fertile plain.

The name Histiaea is said to derive from the mythical figure Histiaea, the daughter of Hyrieus. It was described by Homer in the Iliad as "rich in grapes". It was taken by the Persians in 480 BC, and after the Persians were expelled Histiaea became subject to Athens. In 446 BC, when the Euboean revolt against Athens was crushed by Pericles, the population of Histiaea was expelled and the town was populated with colonists from Athens. From that time, the town was referred to as Oreus.

The expelled Histiaeans settled in Thessaly, and their new land was called Histiaeotis.
Modern location:
Archaeological site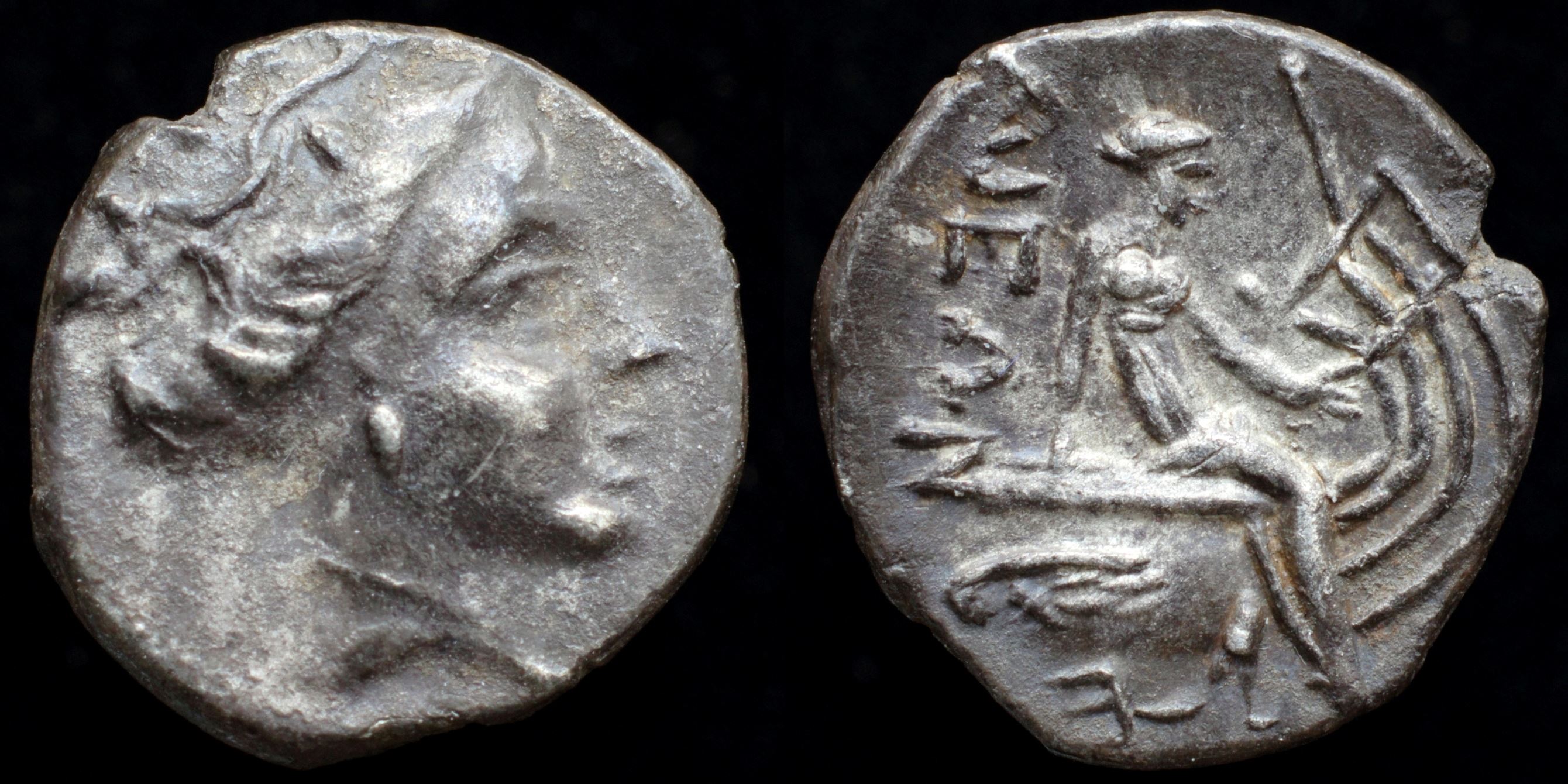 Obverse:
Head of nymph Histiaia right with wine-wreath
Reverse: Nymph Histiaia seated right on stern of galley, holding stylis; ornate apluster; IΣTI_AIEΩN, trident below

Diameter:
13.5 mm
Die Orientation:
-
Weight:
2.3 g
BMC Central p. 129, 52; SGCV I 2498 var.