Marcus Aurelius Numerius Numerianus Augustus was Roman Emperor from 283 to 284 with his older brother Carinus.

They were sons of Carus, a general raised to the office of praetorian prefect under Emperor Probus in 282. When Carus died in 283, the two brothers became Augusti.

Their reign was short; in 284 Numerian was found dead in his coach while travelling to Rome to consolidate his power.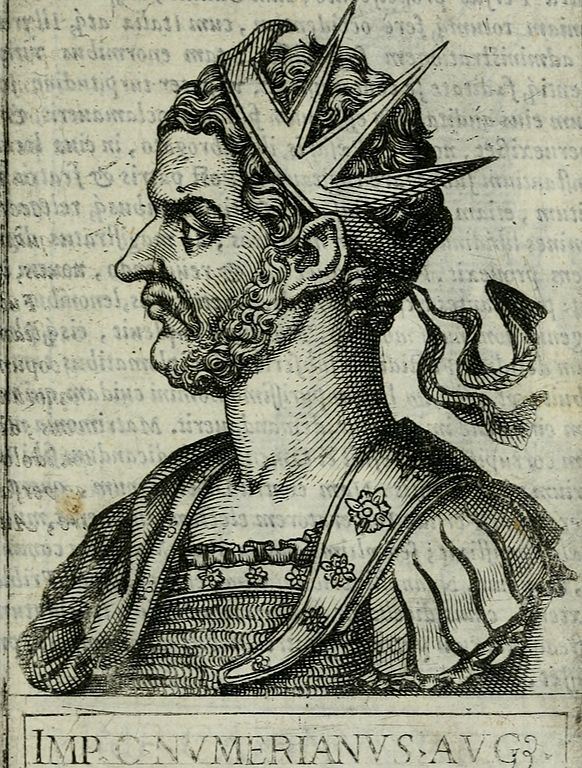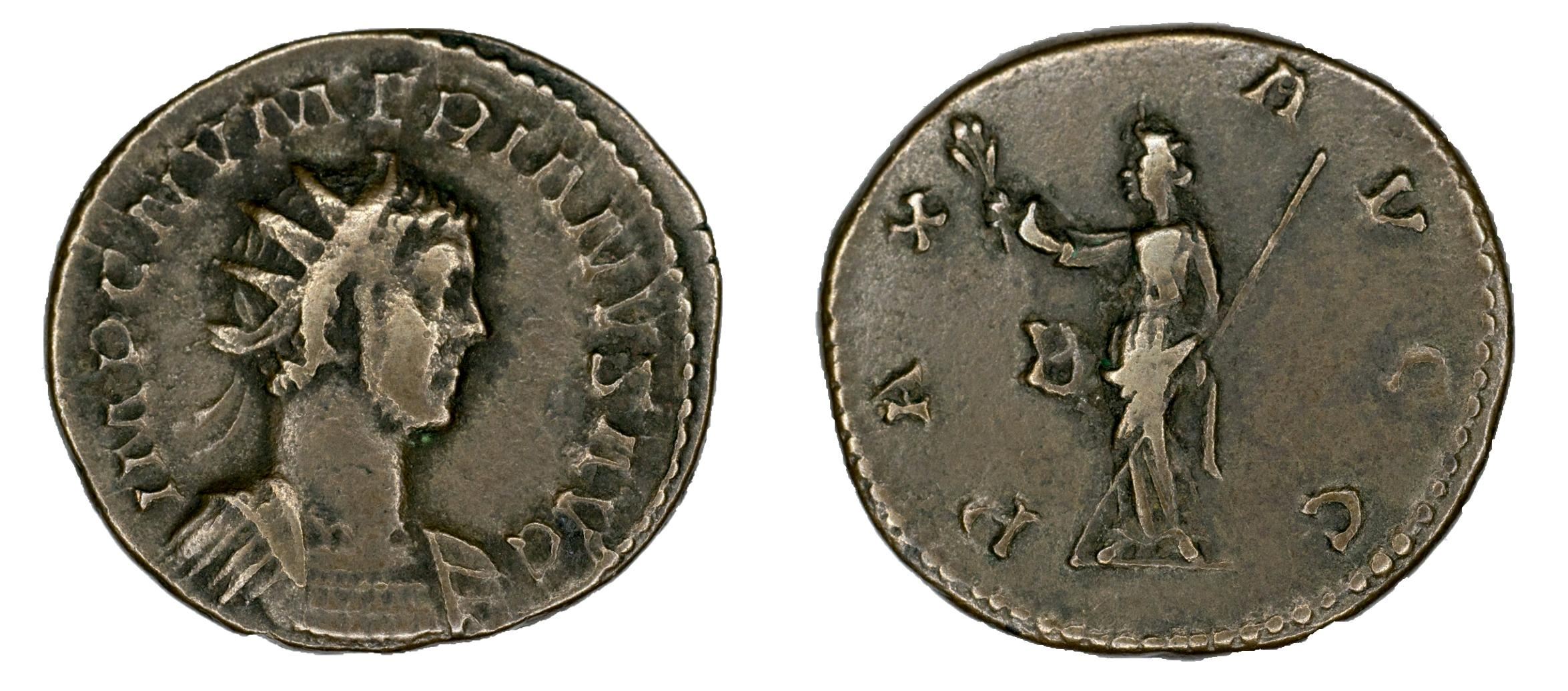 Obverse:
IMP C M AVR NVMERIANVS PF AVG, radiate, draped bust right
Reverse: PAX AVGG, Pax standing left, holding olive branch and sceptre

Diameter:
21 mm
Die Orientation:
12 H
Weight:
3.74 g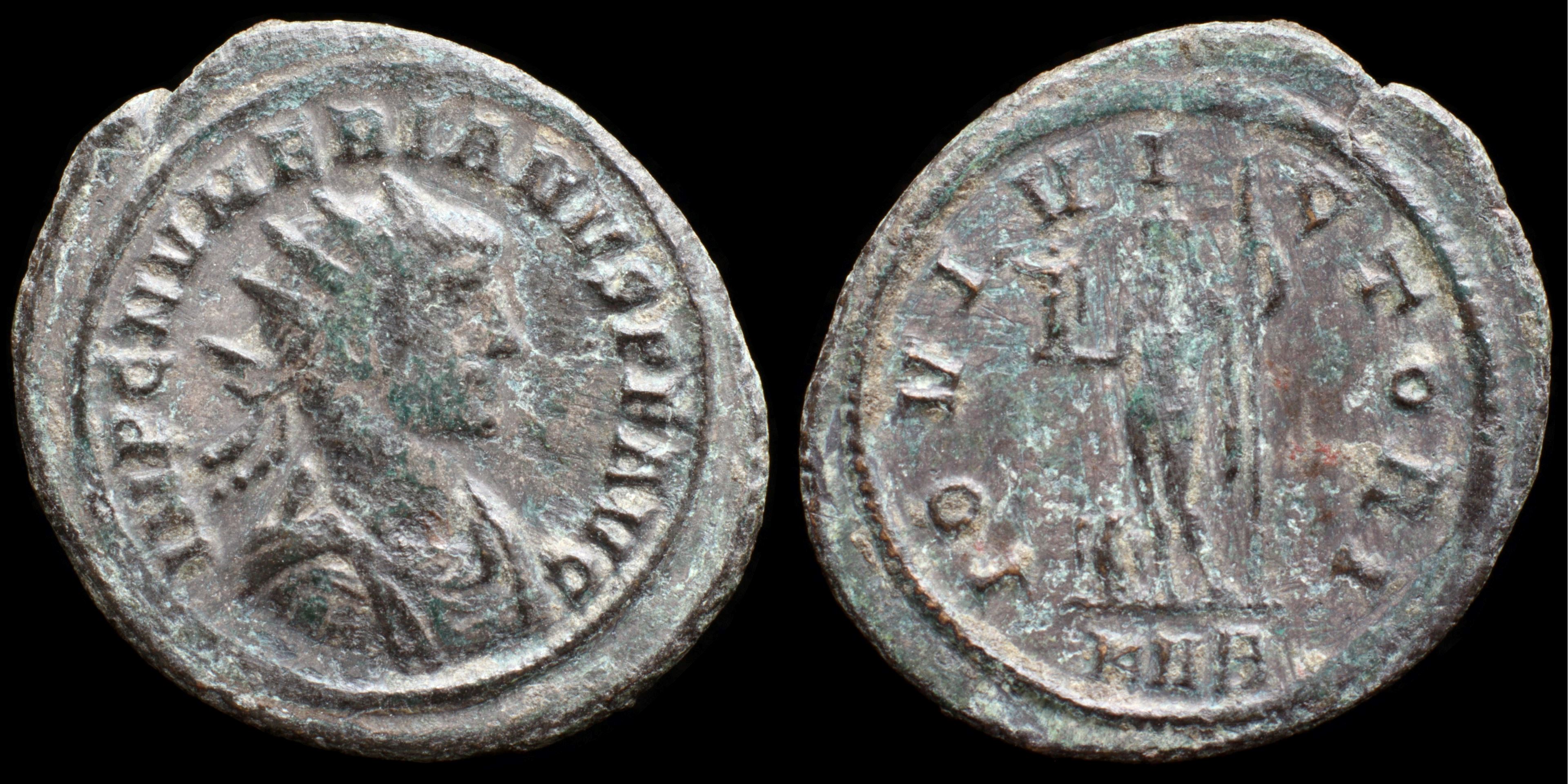 Obverse:
radiate, cuirassed bust right; IMP C NVMERIANVS P F AVG
Reverse: Jupiter standing left, holding Victory and scepter; eagle to left; IOVI__VI_CTORI / KAB

Diameter:
23 mm
Die Orientation:
-
Weight:
3.56 g
3rd emission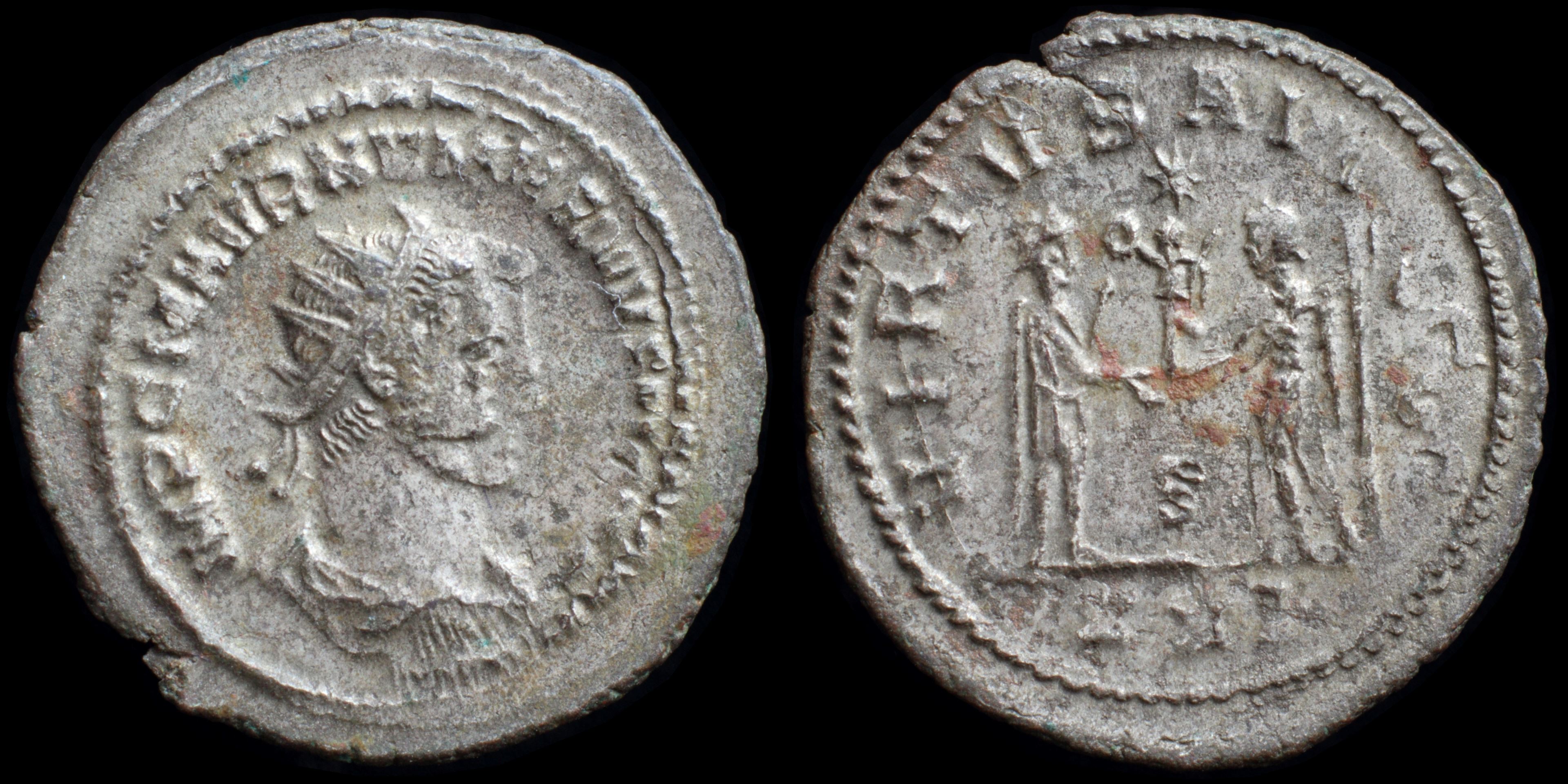 Obverse:
radiate, draped and cuirassed bust right; IMP C M NVMERIANVS NOB C
Reverse: Numerian standing right, holding scepter, receiving Victory on globe from Jupiter standing left, holding long scepter; VIRTVS AV_GGG / * / ς / XXI

Diameter:
21.5 mm
Die Orientation:
-
Weight:
3.32 g
2nd emission doublestrike