Kamarina
— A settlement in Sicily
Kamarina was an ancient city on the southern coast of Sicily in southern Italy. The ruins of the site and an archaeological museum are located south of the modern town Scoglitti, a frazione of the comune Vittoria in the province of Ragusa.

It was founded by Syracuse in 599 BC, but destroyed by the mother city in 552 BC. The Geloans, however, founded it anew in 461 BC, under the Olympic charioteer Psaumis of Camarina. It was destroyed again by the Carthaginians in 405 BC, restored by Timoleon in 339 BC after its abandonment by Dionysius' order, but in 258 BC fell into the hands of the Romans.

Its complete destruction dates from AD 853.
Modern location:
Ruins south of Scoglitti, Sicily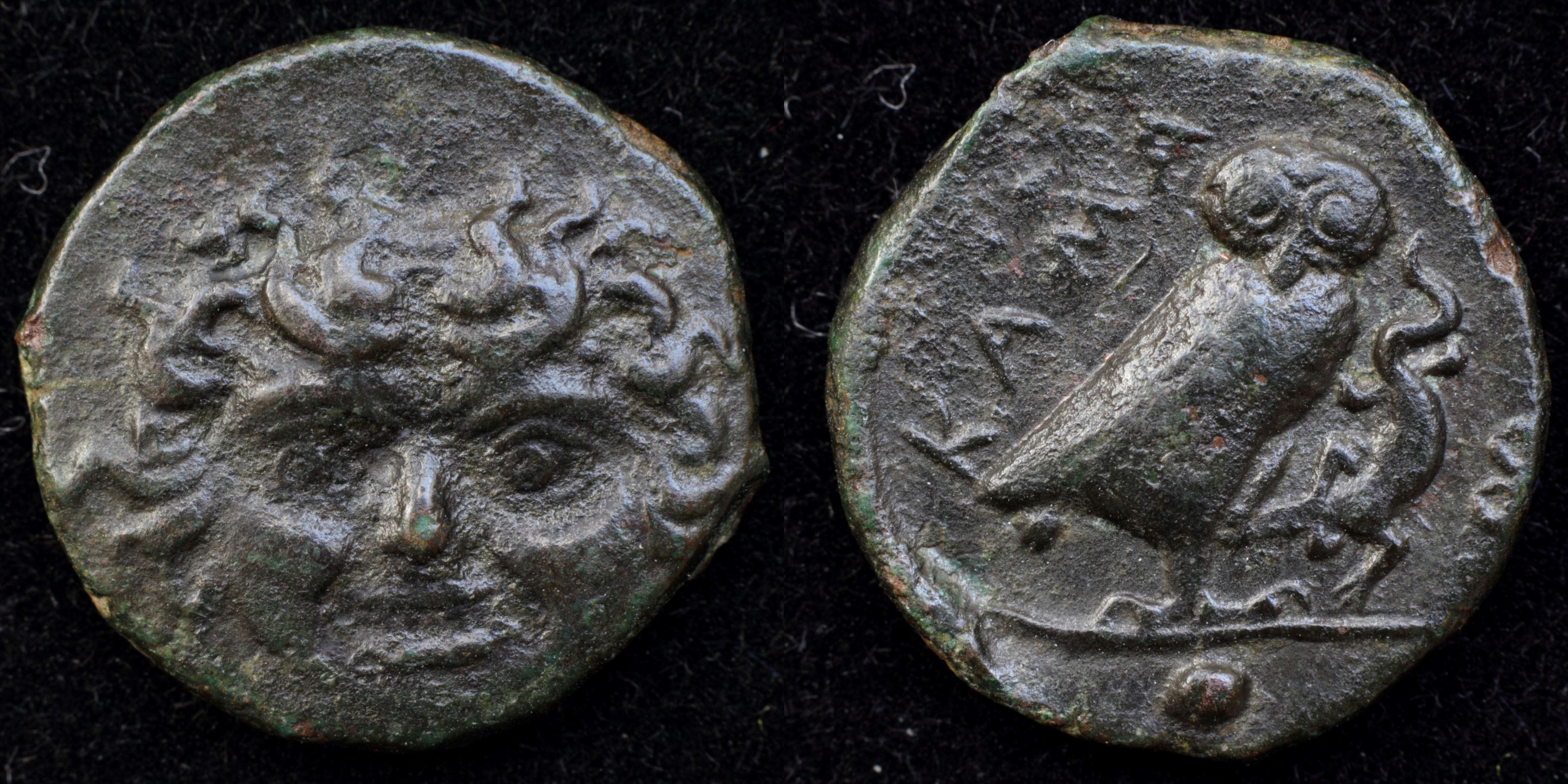 Obverse:
Gorgoneion with smooth neat hair tied with ribbon protruding tongue
Reverse: owl standing left, head facing, lizard in right talon; KAMA / B / •

Diameter:
12.5 mm
Die Orientation:
-
Weight:
1.4 g
Calciati vol III, p. 53, 15; SGCV I 1064 var; Jenkins 186; CNS III, 13.