Elaioussa
— A settlement in Cilicia
Elaioussa was an ancient Roman town located 55 km (34 mi) from Mersin in the direction of Silifke in Cilicia on the southern coast of Anatolia.

It was founded in the 2nd century B.C. on a tiny island attached to the mainland by a narrow isthmus in Mediterranean Sea.

Besides the cultivation of olives, the settlement here of the Cappadocian king Archelaus during the reign of the Roman Emperor Augustus played a role in the development of the city. Founding a new city on the isthmus, Archelaus called it Sebaste, which is the Greek equivalent word of the Latin "Augusta". The city entered a golden age when the Roman Emperor Vespasian purged Cilicia of pirates in 74 AD.

Towards the end of the 3rd century AD however its importance began to wane, owing in large part to incursions by the Sassanian King Shapur I in 260 and later by the Isaurians.
Modern location:
Archaeological site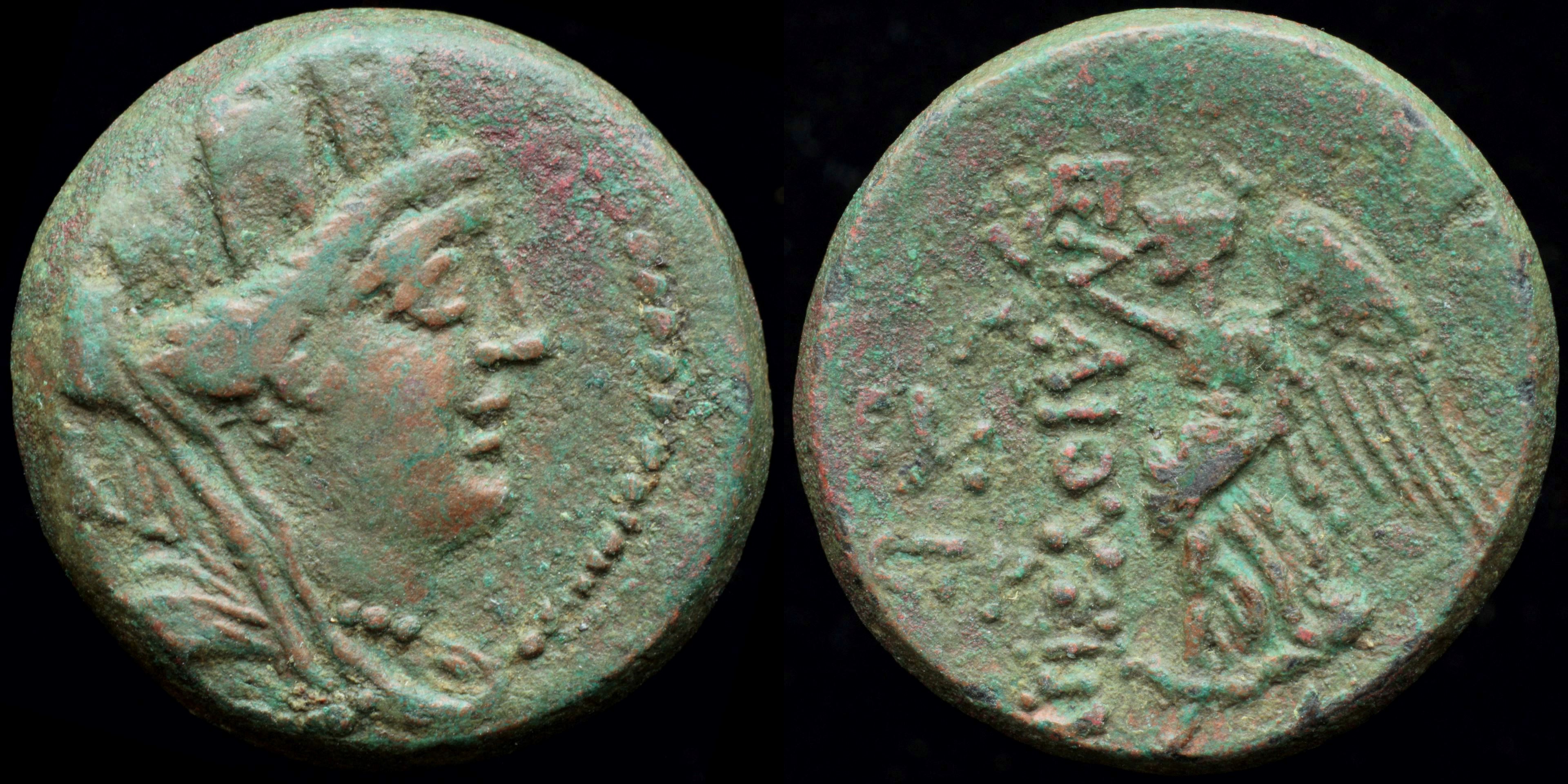 Obverse:
turreted, veiled and draped bust of Tyche right wearing earring and necklace; A
Reverse: Nike advancing left, holding wreath; EΛ_AIOYΣIΩN, EM / CTP

Diameter:
24.5 mm
Die Orientation:
-
Weight:
16.1 g
SNG France 1157 var. (controls); SNG Levante 838 var. (controls)