Marcus Aurelius Valerius Claudius Augustus, commonly known as Claudius II Gothicus, was Roman emperor from 268 to 270.

During his reign he fought successfully against the Alemanni and scored a victory against the Goths at the Battle of Naissus, which earned him the epithet 'Gothicus' - Conqueror of the Goths.

He died after succumbing to the Plague of Cyprian that ravaged the provinces of the Empire.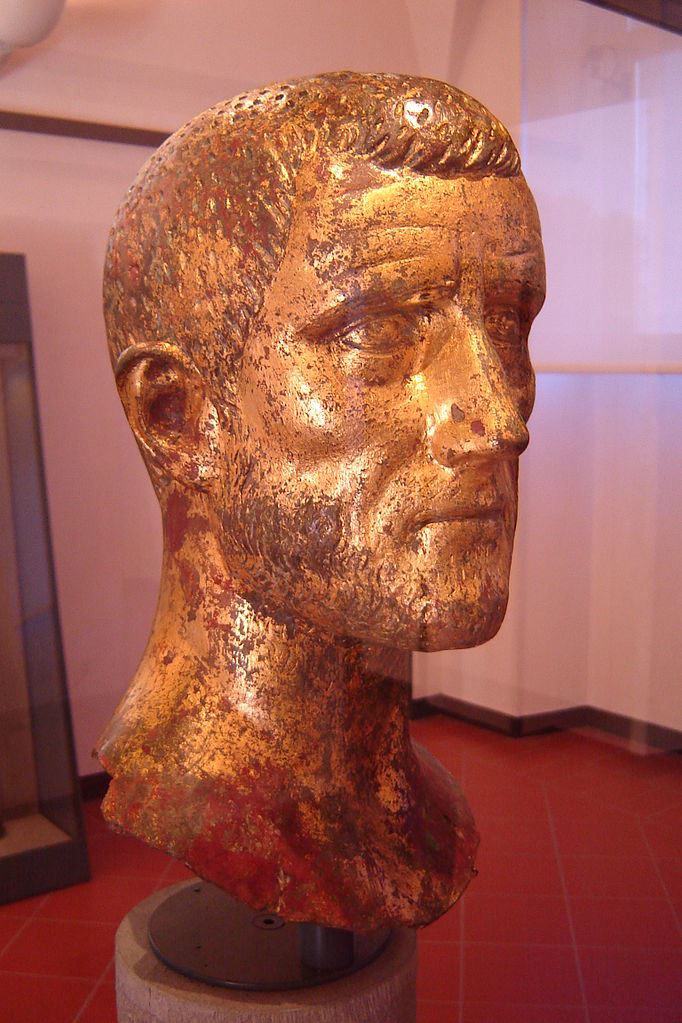 Epithet:
Gothicus ("conqueror of the Goths")