The Republic of Venice was a sovereign state and maritime republic in northeastern Italy, which existed for a millennium between the 8th century and the 18th century. It was based in the lagoon communities of the historically prosperous city of Venice, and was a leading European economic and trading power during the Middle Ages and the Renaissance.

The republic was ruled by the Doge, who was elected by members of the Great Council of Venice, the city-state's parliament. The ruling class was an oligarchy of merchants and aristocrats. Venice and other Italian maritime republics played a key role in fostering capitalism. Venetian citizens generally supported the system of governance. The city-state enforced strict laws and employed ruthless tactics in its prisons.

The opening of new trade routes to the Americas and the East Indies via the Atlantic Ocean marked the beginning of Venice's decline as a powerful maritime republic. The city state suffered defeats from the navy of the Ottoman Empire. In 1797, the republic was plundered by retreating Austrian and then French forces, following an invasion by Napoleon Bonaparte, and the Republic of Venice was split into the Austrian Venetian Province, the Cisalpine Republic, a French client state, and the Ionian French departments of Greece. Venice then became a part of a unified Italy in the 19th century.
(1) Francesco Dandolo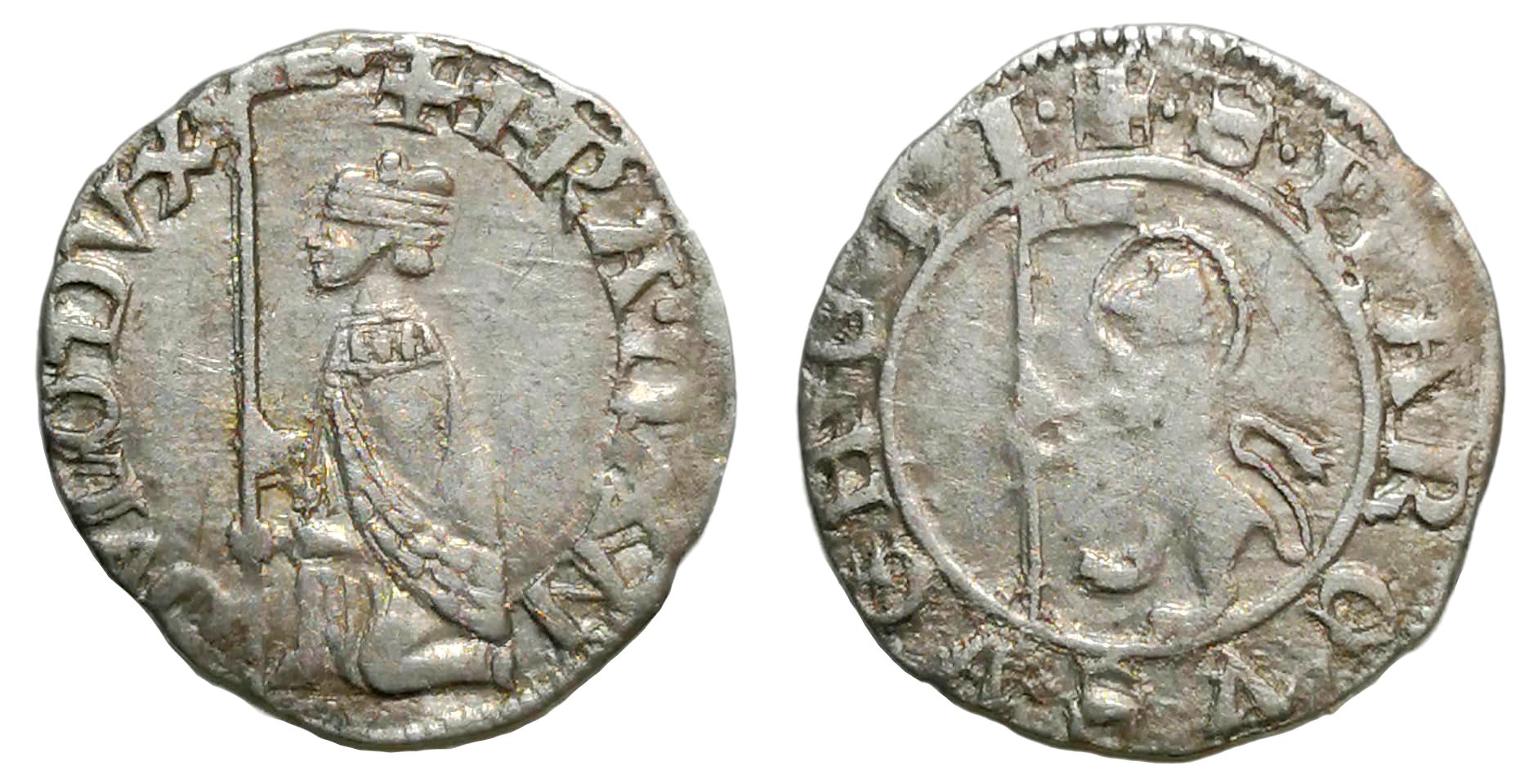 Obverse:
Doge kneeling left with banner /+ FRA DAN DVLO DVX
Reverse: Nimbate lion of St. Marko standing left, holding banner / + S MARCVS VENETI

Diameter:
-
Die Orientation:
-
Weight:
0.94 g
Gamberini 75; Paolucci p. 27, 4
Obverse:
+ PETRVS • LΛVREDΛ • DVX •, cross pattee with pellet in each quarter.
Reverse: + SΛNCTVS • MΛRCVS • VENET, lion rampant left.

Diameter:
19.7 mm
Die Orientation:
11 H
Weight:
1.88 g
Pietro Loredan (born Venice, Italy 1482 – died Venice, 3 May 1570) was the 84th Doge of Venice. He reigned from 1567 to 1570. In 1569, a fire broke out in the Arsenal. The fire encroached on the adjacent buildings and cost the lives of 2000 people. In the same year five private banks bankrupted. Because of the shortage cereals, bread had to be rationed. The Republic came under massive pressure from the Ottoman Sultans, who invaded Cyprus. By frantic diplomatic activity Venice was able to bring together a coalition against the Turks. However, despite the alliance of the Holy League and their victory over the Turks in the Battle of Lepanto, the loss of Cyprus could not be averted.
Papadopoli 33; Paolucci 15.