Q. Minucius Rufus was one of the moneyers for the year 122 BC. He later served as Legatus in 110 BC.

Gens Minucia was a Roman family, which flourished from the earliest days of the Republic until imperial times. The gens was apparently of patrician origin, but was better known by its plebeian branches. The first of the Minucii to hold the consulship was Marcus Minucius Augurinus, elected consul in 497 BC.

The Minucii Rufi and Thermi appear from the latter part of the third century BC until the second half of the first century AD. Rufus means "red" and probably originally referred to someone with red hair.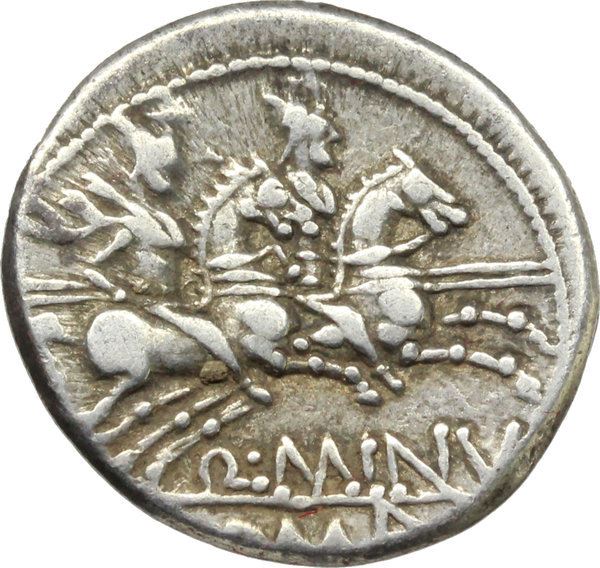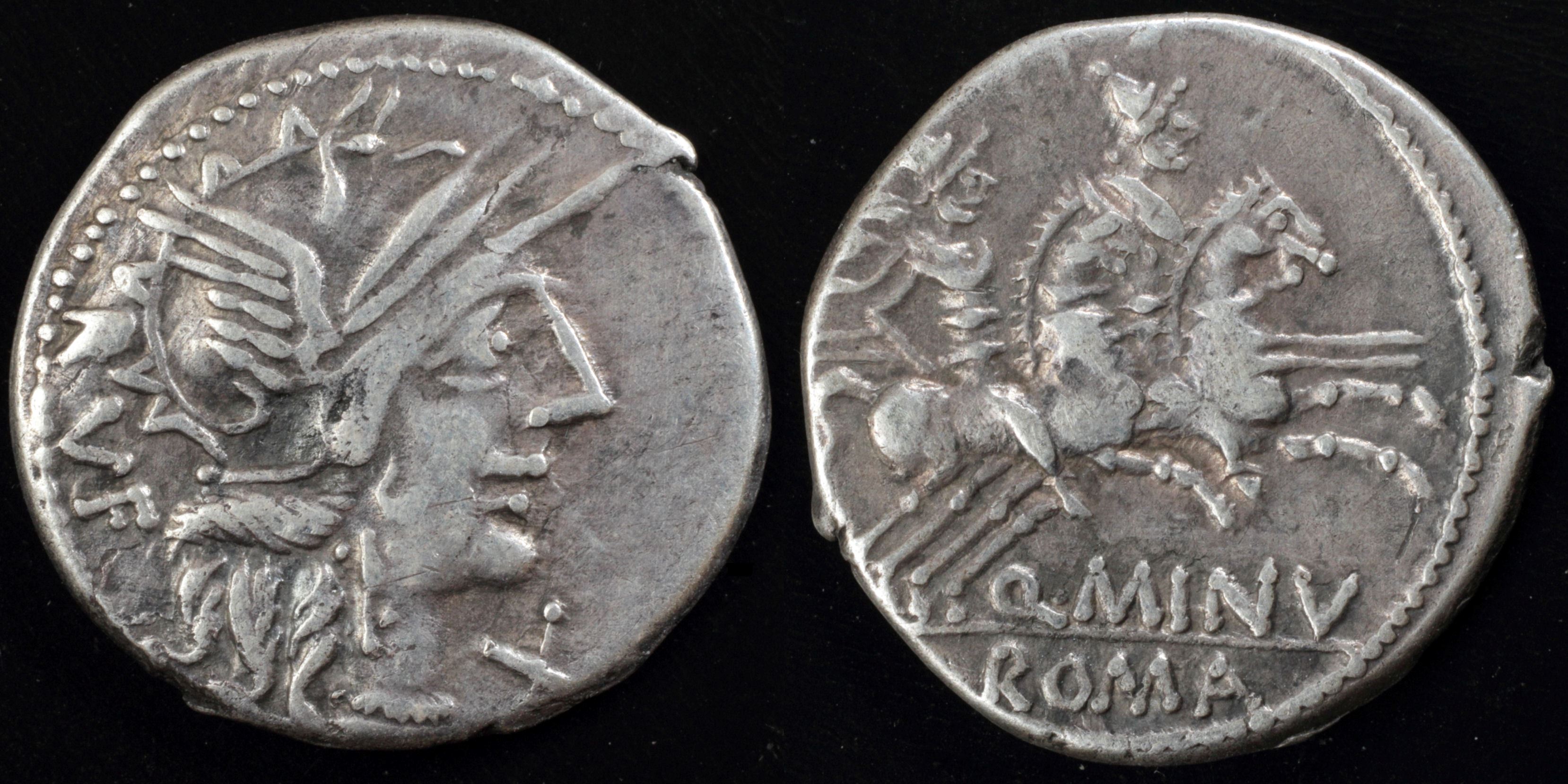 Obverse:
head of Roma right wearing winged helmet RVF X
Reverse: Dioscuri riding on horses right, holding spear Q·MINV ROMA

Diameter:
18 mm
Die Orientation:
-
Weight:
2.9 g
unofficial issue - fourré denarius the last or second last issue with Dioscuri
Crawford 277/1, SRCV I 152, Sydenham 421, RSC I Minucia 1
Obverse:
head of Roma right wearing winged helmet RVF X
Reverse: Dioscuri riding on horses right, holding spear Q·MINV ROMA

Diameter:
18.5 mm
Die Orientation:
-
Weight:
3.9 g
the last or second last issue with Dioscuri
Crawford 277/1, SRCV I 152, Sydenham 421, RSC I Minucia 1