Lucius Marcius Philippus was one of the moneyers for the year 56 BC, and was elected suffect consul in 38 BC.

He was step-brother to the future emperor Augustus. Nevertheless, he did not declare himself openly for his step-brother against MarcusAntonius.

By 35 BC, he was appointed the proconsular governor of one of the two provinces of Hispania.[5] After serving there for two years, he returned to Rome, where he was awarded a triumph which he celebrated on April 27, 33 BC for his actions while governor.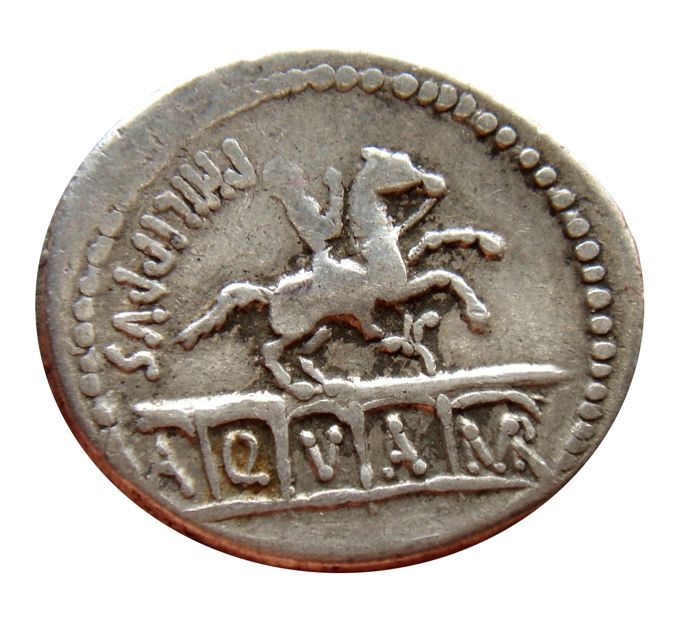 ---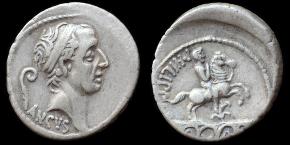 diademed head of Ancus Marcius to right, lituus behind, ANCVS
equestrian statue right on 5 archs of aquaduct (Aqua Marcia), flower below, PHILIPPVS / A-Q-V-A-(MAR)
Head of Ancus Marcius right, wearing diadem; lituus behind, ANCVS below
Aqueduct on which stands equestrian statue, flower at horse's feet; PHILIPPVS to left, AQVA MAR ligate within arches of aqueduct