Annia Galeria Faustina Minor was a daughter of Roman Emperor Antoninus Pius and Roman Empress Faustina the Elder. She was a Roman Empress and wife to her maternal cousin Roman Emperor Marcus Aurelius.

Not much has survived about her life, but the Augustan History mentions adultery with sailors, gladiators, and men of rank; however, Faustina and Aurelius seem to have been very close and mutually devoted.

Faustina accompanied her husband on various military campaigns and enjoyed the love and reverence of Roman soldiers. Aurelius gave her the title of Mater Castrorum or 'Mother of the Camp'. She attempted to make her home out of an army camp. Between 170–175, she was in the north, and in 175, she accompanied Aurelius to the east.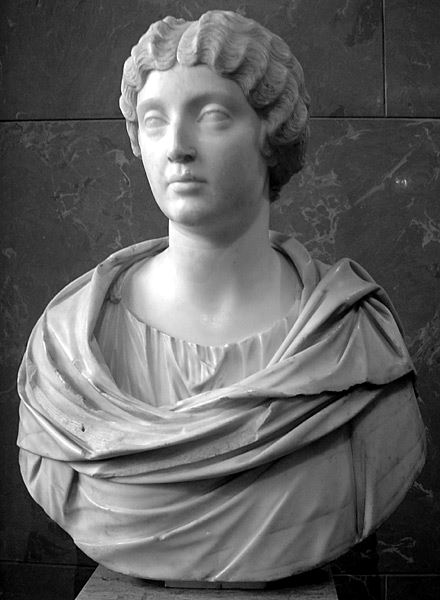 Epithet:
Minor ("the Younger")