Edward III was King of England and Lord of Ireland from January 1327 until his death in 1377; he is noted for his military success and for restoring royal authority after the disastrous and unorthodox reign of his father, Edward II.

Edward was crowned at age fourteen after his father was deposed by his mother, Isabella of France, and her lover Roger Mortimer. At age seventeen he led a successful coup d'état against Mortimer, the de facto ruler of the country, and began his personal reign. After a successful campaign in Scotland he declared himself rightful heir to the French throne in 1337. This started what became known as the Hundred Years' War. Following some initial setbacks the war went exceptionally well for England.

Edward's later years were marked by international failure and domestic strife, largely as a result of his inactivity and poor health. Around 29 September 1376 he fell ill with a large abscess. After a brief period of recovery in February 1377, the king died of a stroke at Sheen on 21 June. He was succeeded by his ten-year-old grandson, King Richard II, son of the Black Prince, since the Black Prince himself had died on 8 June 1376.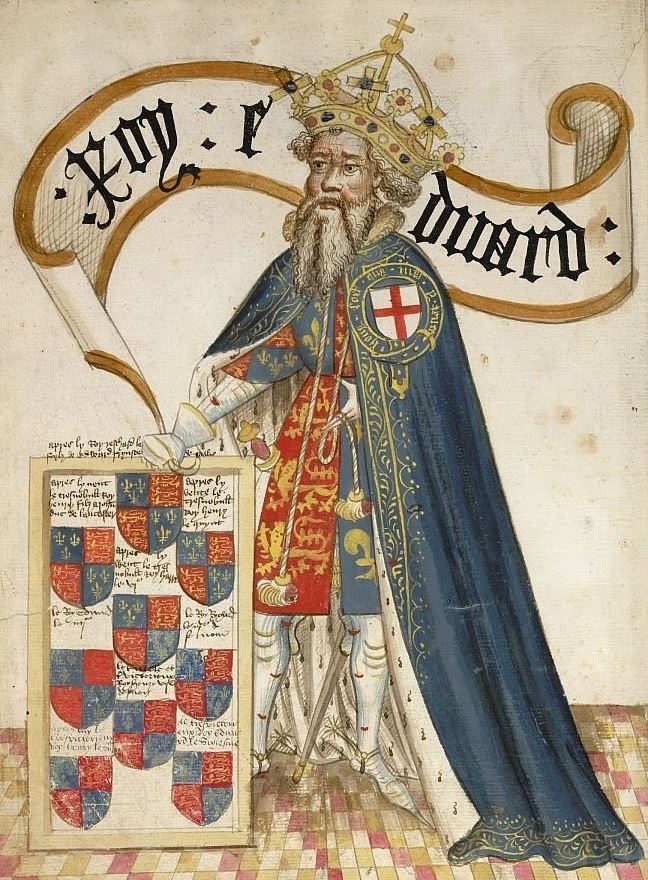 Obverse:
- EDWARD REX - Crowned bust facing, with bushy hair.
Reverse: CIVITAS LONDON - Long cross pattée with three pellets in each angle.

Diameter:
14.7 mm
Die Orientation:
12 H
Weight:
0.5 g
Florin Coinage.