Ok, so for some reason this ruler, town, denomination or collection does not have a description yet - oops!
There are two possible explanations for this:


No description has been written yet
The property is incorrectly named

If the former, patience is key - this site covers thousands of entities, and all must have a manually created description written.

If the latter, try renaming the property - 'Domitian as Caesar' has no description, but 'Domitian' does.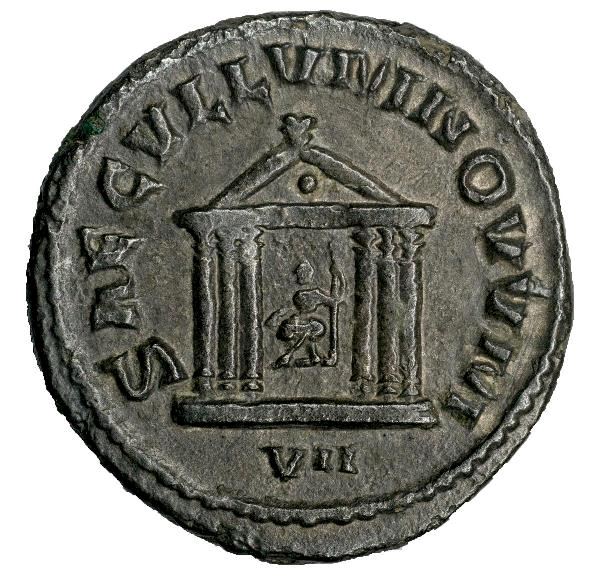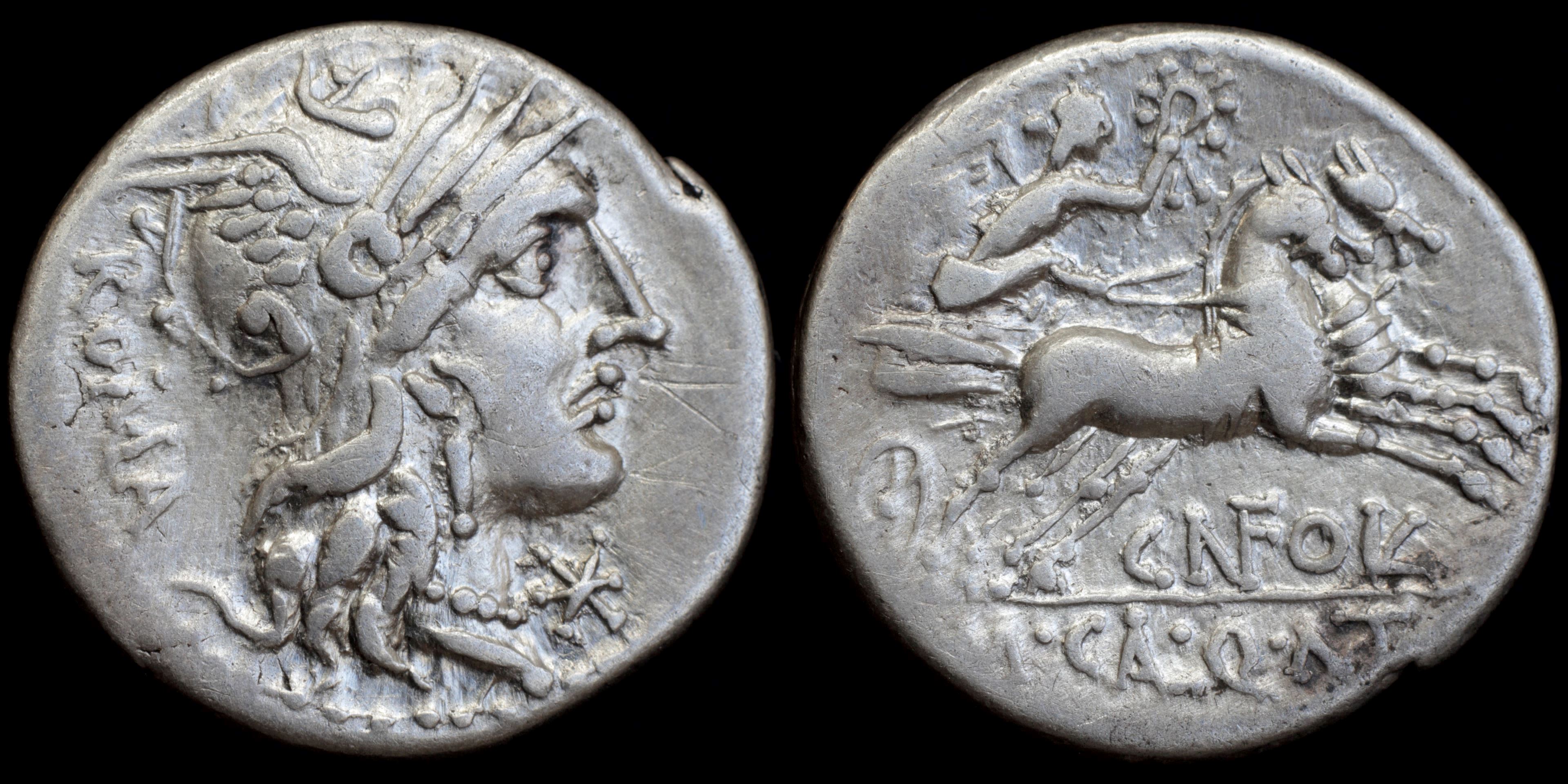 Obverse:
head of Roma right wearing winged helmet ROMA (XVI)
Reverse: Victory in biga right holding wreath and reins C(N F)O(VL) M·C(AL)·Q·(MET)

Diameter:
-
Die Orientation:
-
Weight:
3.9 g
M. Calidius, Q. Caecilius Metellus and Cn. Fulvius Joint coinage of three monetals. M. Calidius may be the father of Q. Calidius, praetor 79 BC. If Q·MET really represents Q. Caecilius Metellus, it could be Q. Caecilius Metellus Numidicus, consul 109 BC, or Q. Caecilius Metellus Nepos, consul 98 BC. Nothing more is known about Cn. Fulvius.
Crawford 284/1b, RSC I Fulvia 1, Sydenham 539a, SRCV I 160