Antiochos IV was the last king of Commagene, and reigned between 38–72 as a client king to the Roman Empire. His parents King Antiochus III of Commagene and Queen Iotapa were full-blooded siblings who had married each other. The younger Antiochos himself would marry his full-blooded sister Iotapa.

Antiochus appears to have been very young when his father died in 17. The Roman emperor Tiberius agreed with the citizens of Commagene to make their kingdom a part of the Roman province of Syria. Between 17 and 38, Antiochus seems to have gained Roman citizenship. He lived and was raised in Rome, along with his sister. In 38, Antiochus received his paternal dominion from emperor Caligula. In addition, the emperor enlarged Antiochus' territory with a part of Cilicia bordering on the seacoast. Caligula also gave him the whole amount of the revenues of Commagene during the twenty years that it had been a Roman province.

He took the side of Vespasian when the latter was proclaimed Roman emperor in 70; and he is then spoken of as the richest of the tributary kings. During his reign as king, he founded the following cities: Germanicopolis, Iotapa and Neronias. In 72 AD, he was accused by L. Caesennius Paetus, the governor of Syria, of conspiring with the Parthians against the Romans. He was therefore deprived of his kingdom, after a reign of thirty-four years from his first appointment by Caligula.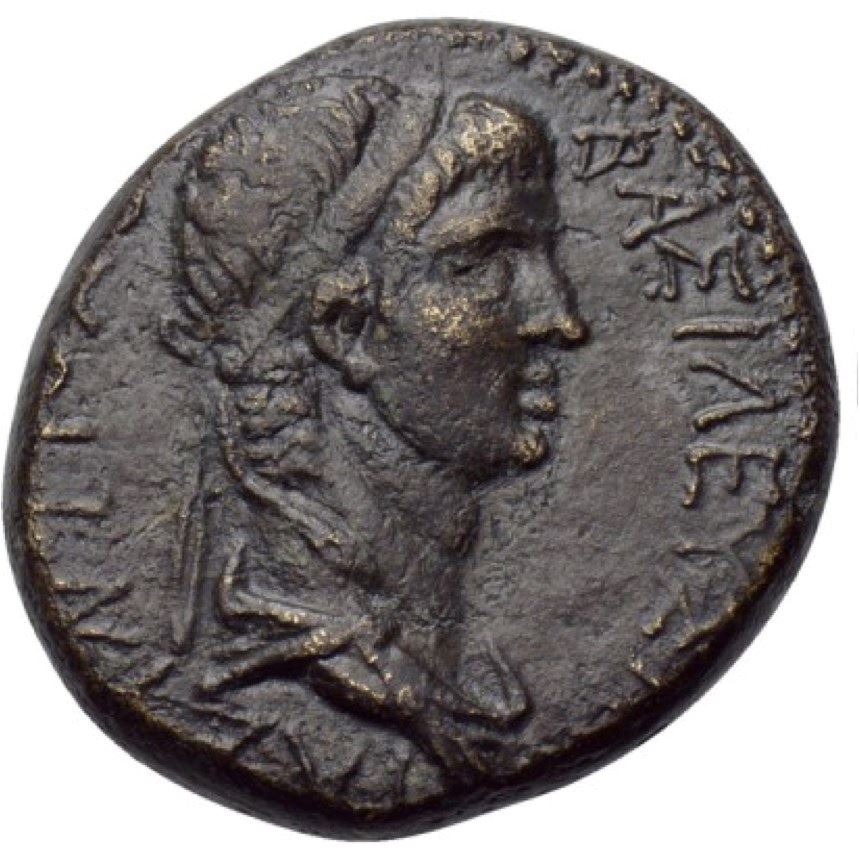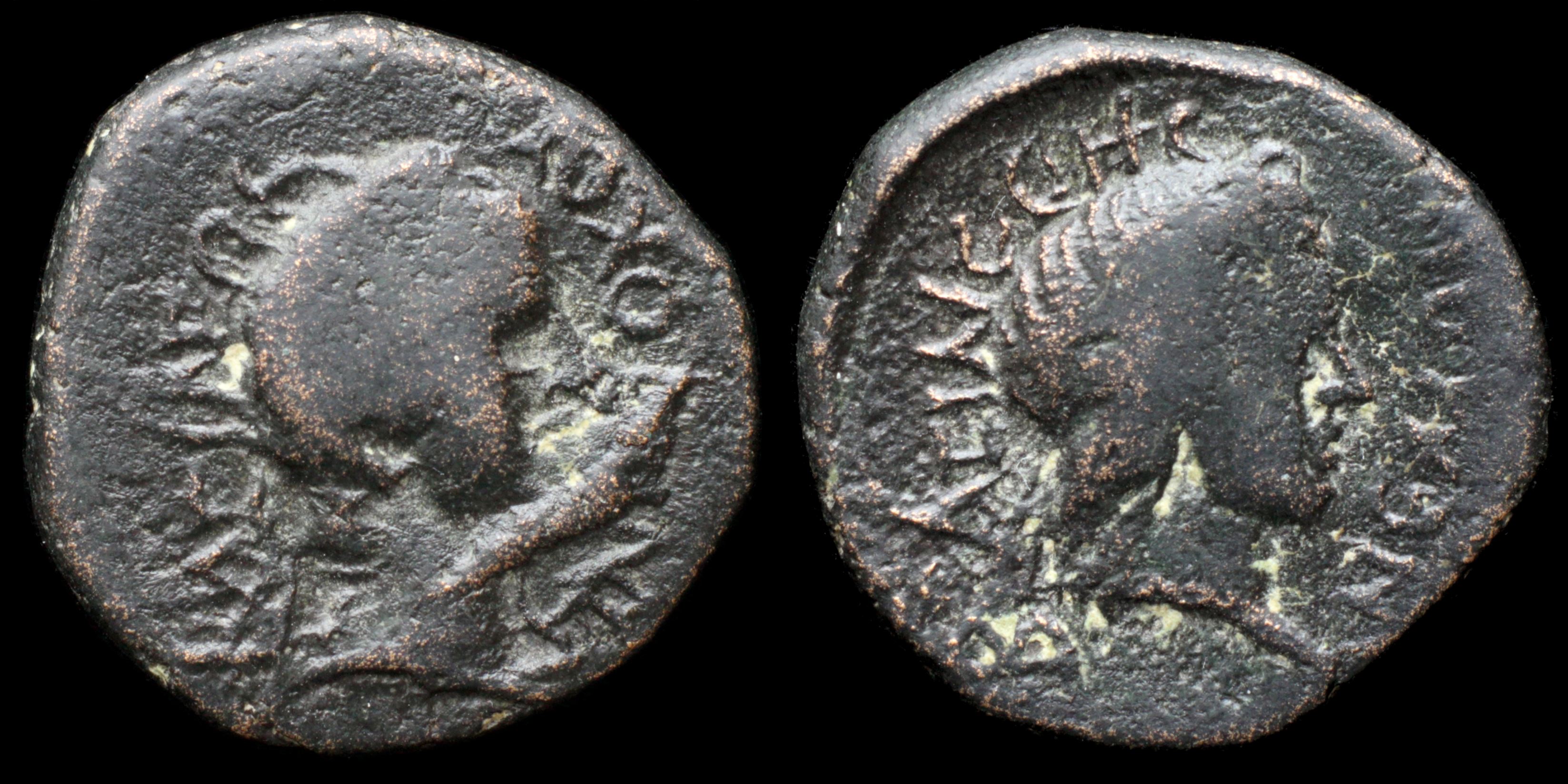 Obverse:
diademed head right; BACIΛEΩΣ / ANTIOXOC
Reverse: diademed bust of Iotape right; ΒΑCΙΛICC // A_NEMOY

Diameter:
17 mm
Die Orientation:
-
Weight:
4.2 g
Kovacs 265; RPC I 3708; AC 215.