Kition
— A settlement in Cyprus
also known as
Larnaca
Kition was a city-kingdom on the southern coast of Cyprus (in present-day Larnaca). It was established in the 13th century BC. Its most famous, and probably only known, resident was Zeno of Citium, born c. 334 BC in Citium and founder of the Stoic school of philosophy which he taught in Athens from about 300 BC.

Ptolemy I conquered Cyprus in 312 BC and killed Poumyathon, the Phoenician king of Kition, and burned the temples. Shortly afterwards the Cypriot city-kingdoms were dissolved and the phoenician dynasty of Kition was abolished. Following these events the area lost its religious character.

Cyprus was annexed by Rome in 58 BC. Strong earthquakes hit the city in 76 AD and the year after, but the city seems to have been prosperous during Roman times. A curator civitatis, or financial administrator of the city, was sent to Kition from Rome during the rule of Septimius Severus. Earthquakes of 322 and 342 AD "caused the destruction not only of Kition but also of Salamis and Pafos".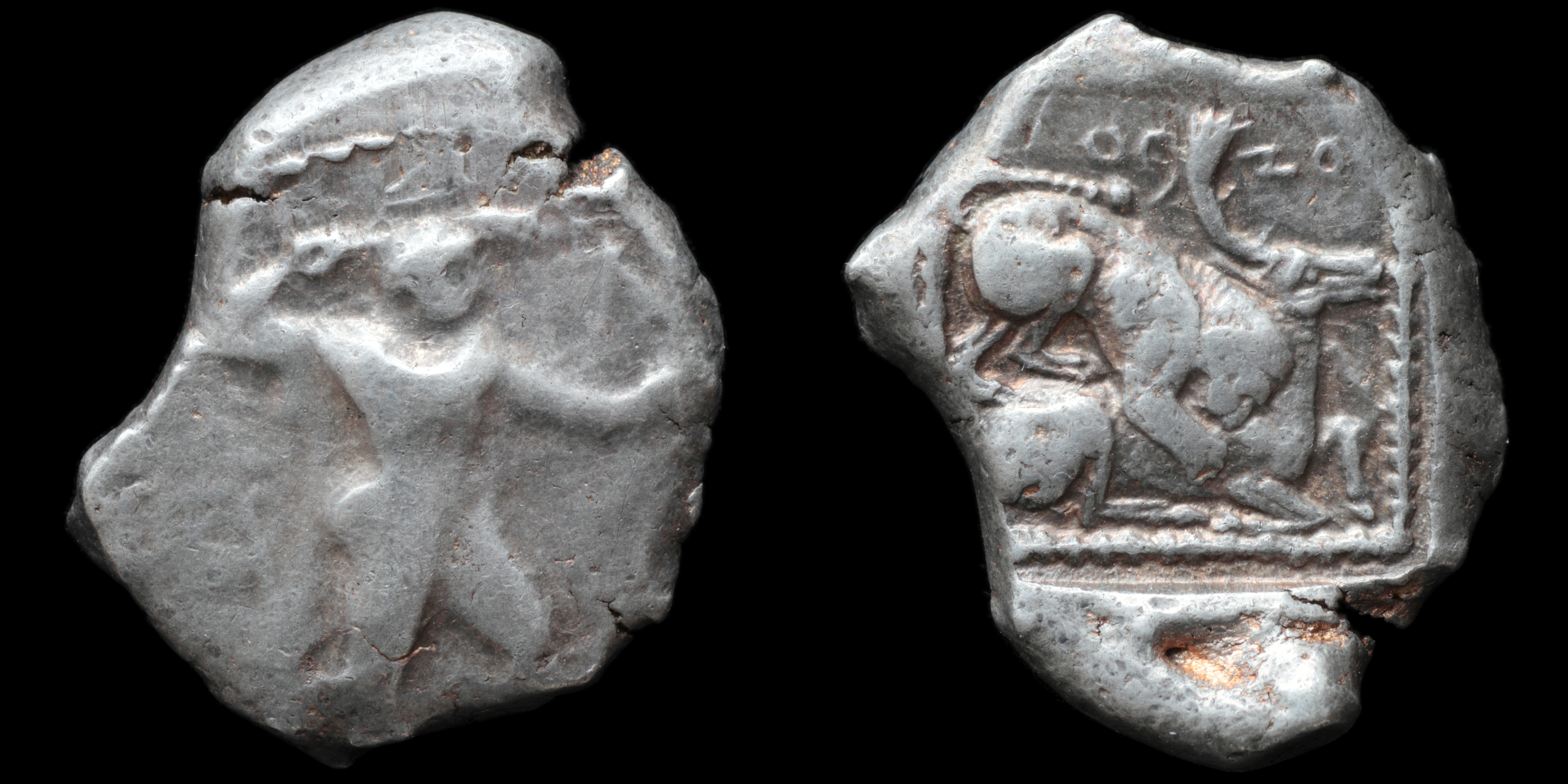 Obverse:
Herakles right, wearing lion's skin, holding bow in extended left hand and club over shoulder in his right hand
Reverse: lion attacking stag, crouching right; all within incuse square; lOZBOl

Diameter:
22 mm
Die Orientation:
-
Weight:
11.1 g
Zapiti & Michaelidou 5-6; Tziambazis 17; BMC 16-8