Cabellio
— A settlement in Narbonensis
also known as
Cavaillon
Cavaillon is a commune in the region of Southeastern France. It is situated in the Durance Valley and Luberon.

For military reasons, Celtic Cavarians founded an oppidum on the 180-meter-high St. Jacques hill that was long under the rule of Massilia. When the Romans took over the settlement, they moved it from the hill to the plain and called it the wealthy colony Cabellio. A silent witness to this era is the Roman quadrifrons from Augustan times, reconstructed from fragments.
Modern location:
Cavaillon, France
(1) M. Aemilius Lepidus
Obverse:
Head of Apollo right; CABE upwards in right field.
Reverse: LE-PI flanking cornucopia; all within laurel wreath

Diameter:
9 mm
Die Orientation:
-
Weight:
0.36 g
"George Rogers in his study of the triumviral coinage in Gaul ("Notes sur des rapports métrologiques: un système monétaire en Gaule de 43 à 23 av. J.-C.," RN XXVIII [1987], pp. 83-93) supposes that this issue was struck under the governorship of Lepidus in 44-42 BC, and that Lepidus was the founder of the colony of Cabellio. He further argues that the absence of the legend COL (indicating the status of the city as a colony) in combination with CABE is not an argument against his proposition, but rather he draws parallels with the foundation coinage of Lyon to support his position."

Provenance: Leu Numismatik Web auction 8 (29 June, 2019), lot 611.
(2) M. Aemilius Lepidus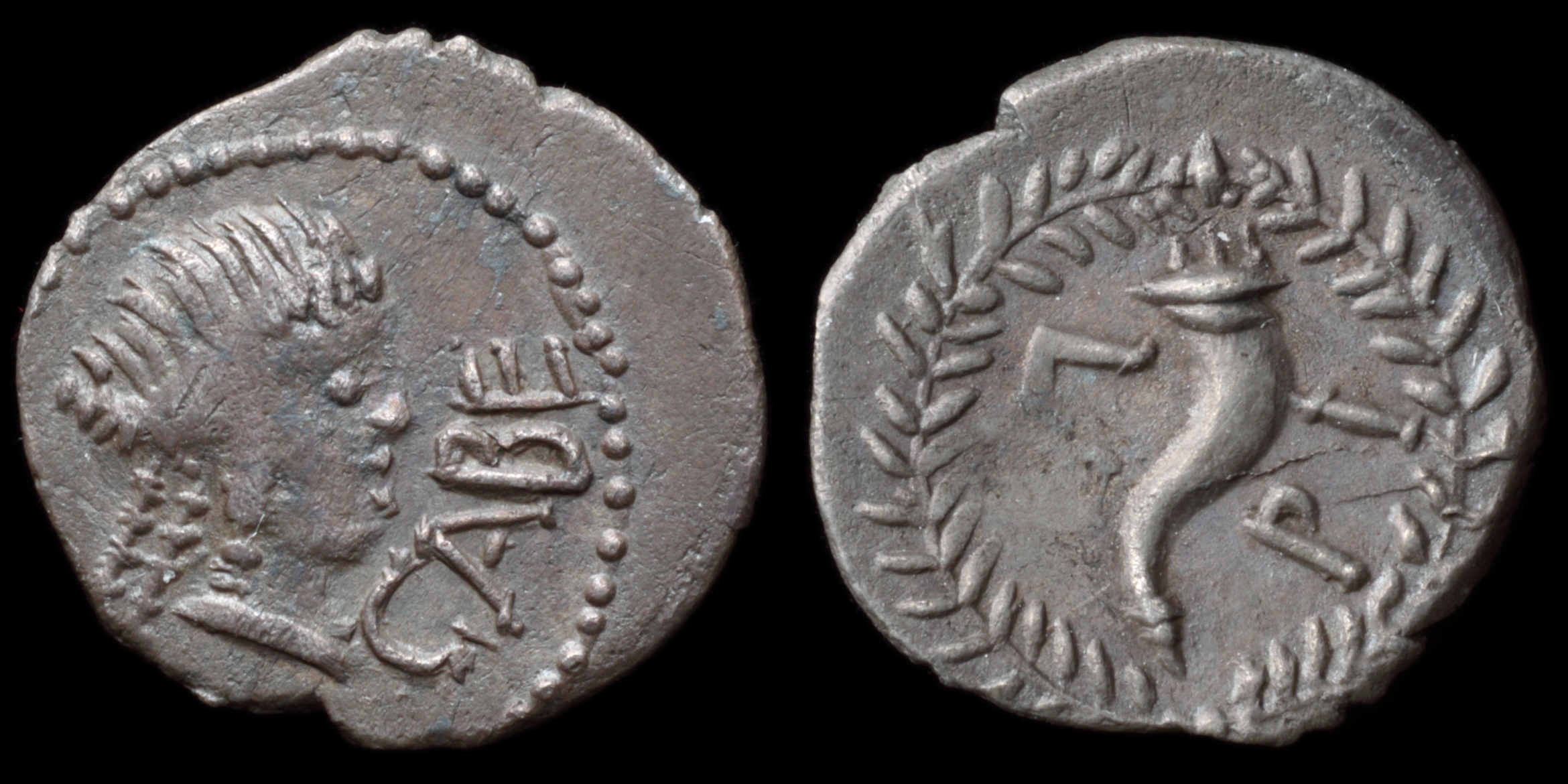 Obverse:
head of Apollo right; CABE
Reverse: cornucopia within wreath; LE_PI

Diameter:
10 mm
Die Orientation:
-
Weight:
0.4 g