The Maiorina was a billon coin replacing the heavily reduced centenionalis introduced by Constantius II and Constans in AD 348.

It was struck on two weight standards - 5,2 and 4,5 grams. By the end of Constantius' reign in AD 361, this coin too had been reduced to a mere 1,9 grams.

The heavier issues by the western usurper Magnentius and his cousing Decentius are sometimes referred to as Maiorinas, even if they initially weighed up to 8 grams, and at other times referred to as Double Maiorinas. Double Mairoinas were also struck under Julian II, Valens & Jovian.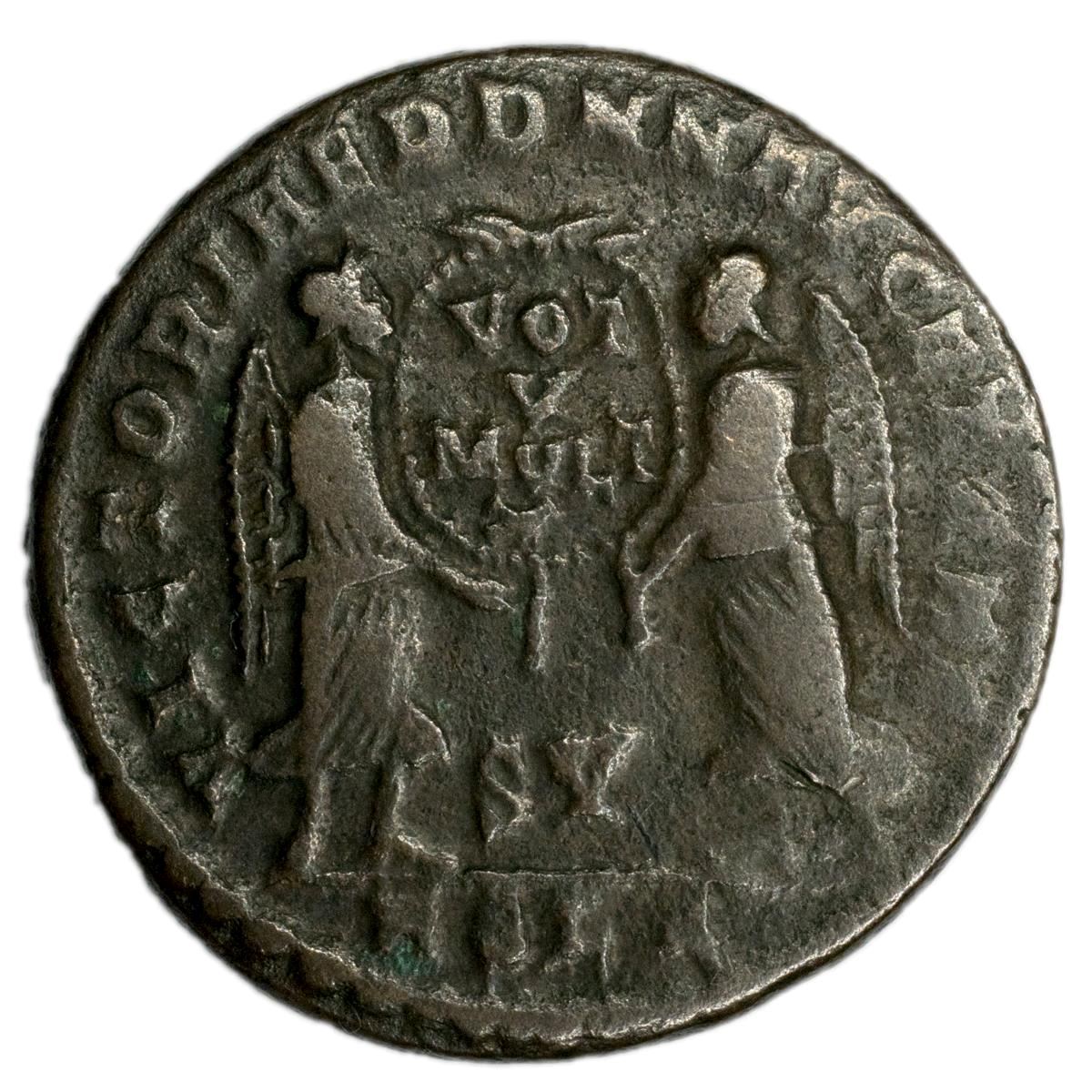 ---