The period from 717 to 867 was dominated by a central political issue; the prohibition of the use of religions images – icons – also known as 'Iconoclasm'. The debate revolved around the two natures of Jesus; human and divine.

An immediate precursor seems to have been a large volcanic eruption in the summer of 726 in the Aegean Sea probably causing tsunamis and great loss of life. Many interpreted this as a judgement on the Empire by God, and decided that use of images had been the offence.

In 787, a new ecumenical council in Nicea reversed the decrees of the previous iconoclast council held at Constantinople and Hieria, with papal approval. This lasted only for a short time, however, as Emperor Leo V instituted a second period of Iconoclasm in 815, again possibly motivated by military failures seen as indicators of divine displeasure. This second period lasted until 842, when Empress Theodora reversed the decision. In 867, the ascension of Basil I would mark the beginning of the Macedonian Dynasty, which would rule for the next two and a half centuries.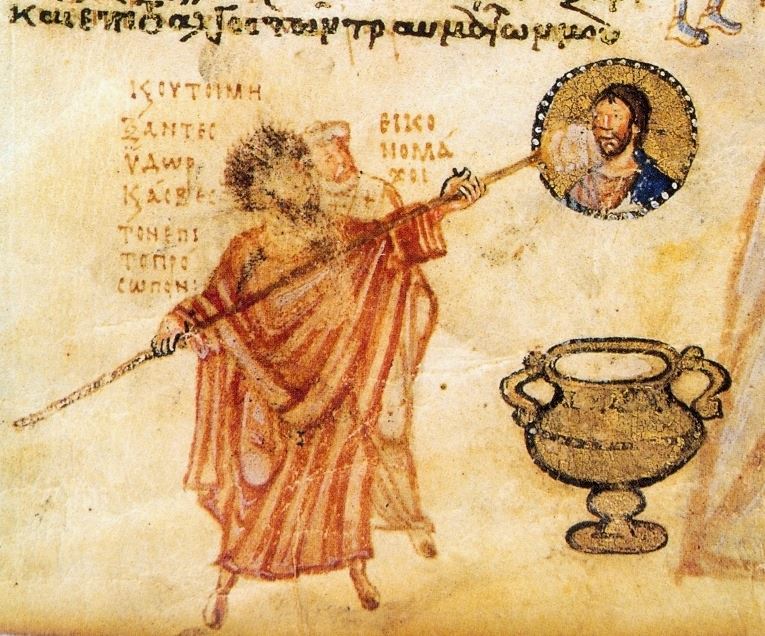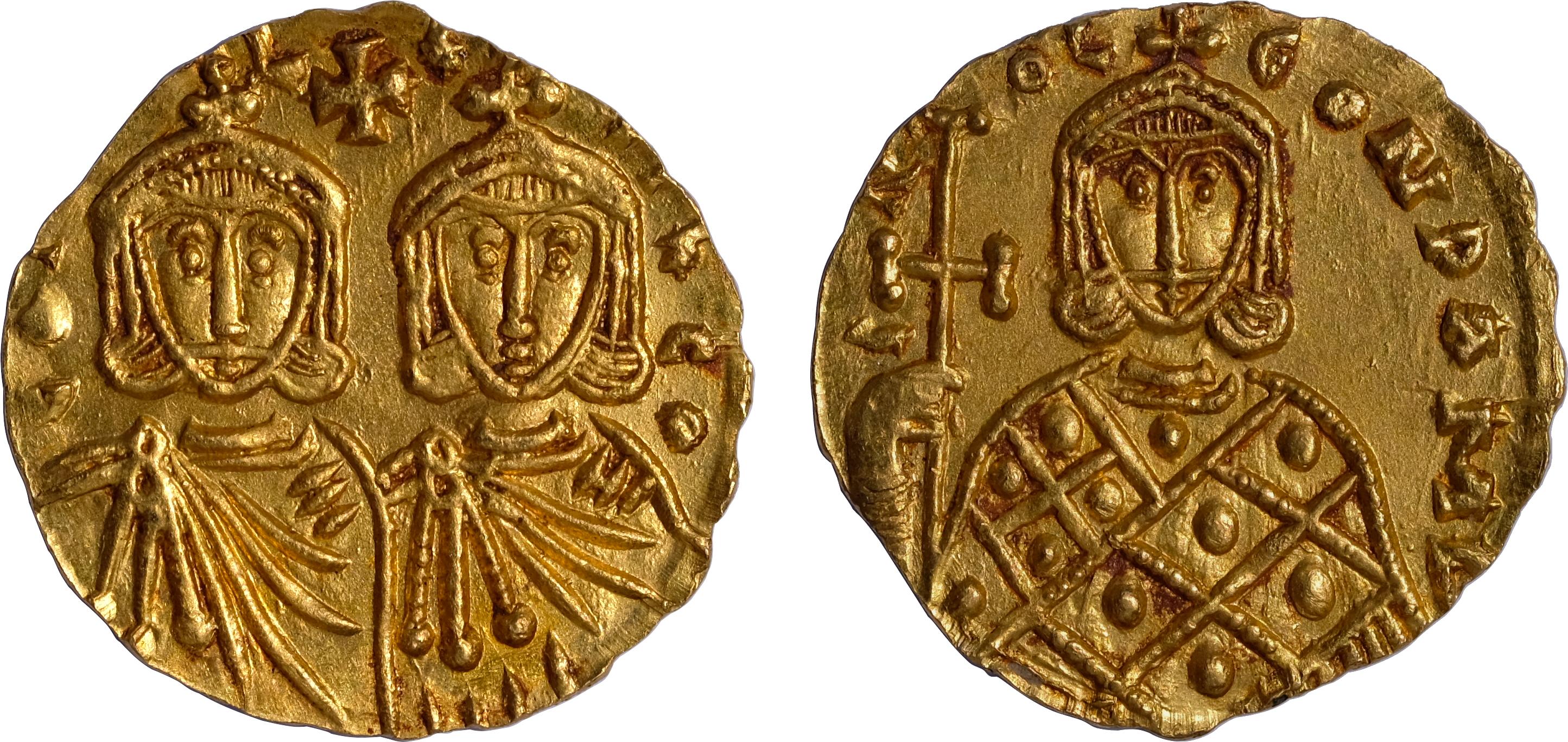 Obverse:
COIst - LЄO Crowned facing busts of Constantine V and Leo IV, both wearing clamys; above, cross
Reverse: GNO LЄON PAMЧ Crowned facing bust of Leo III, wearing loros and holding cross in his right hand

Diameter:
21 mm
Die Orientation:
6 H
Weight:
3.8 g