Pietro Loredano was the 84th Doge of Venice. He reigned from 1567 to 1570. He came from an important family of Venice, the House of Loredan, from a branch with Leonardo Loredan, the 75th Doge. His mother, Isabella Barozzi came from one of the oldest Venetian families.

Loredan was at the age of 85 years when elected to the office after having been in a long conclave of two weeks and 76 ballots. His choice was obviously a compromise, since Loredan did not have a strong following in the Senate nor had he brought special qualities to the office.

In 1569, a fire broke out in the Arsenal. The fire encroached on the adjacent buildings and cost the lives of 2000 people. In the same year five private banks bankrupted. Because of the shortage cereals, bread had to be rationed. Under his rule Cyprus was lost to the Ottomans.

Loredan died a peaceful death in his villa in east Italy. There he was being fed grapes by his servants while eating, his mistress tried to start conversation with him, leading Loredan to choke and suffocate on his grape, they tried to get the grape dislodged from his throat but to no avail.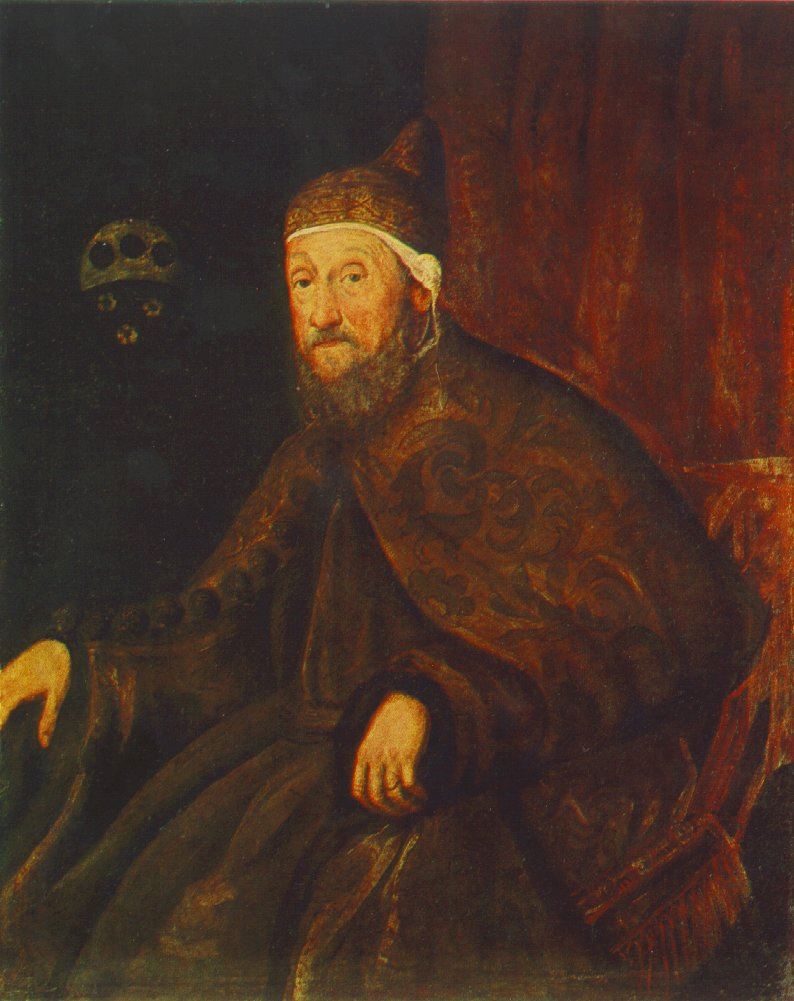 ---
+ PETRVS • LΛVREDΛ • DVX •, cross pattee with pellet in each quarter.
+ SΛNCTVS • MΛRCVS • VENET, lion rampant left.