P. Furius Crassipes was Curule Aedil in 84 BC, and struck a coin in this respect. He is not otherwise known.

Gens Furia, originally written Fusia, was one of the most ancient and noble patrician houses at Rome. Its members held the highest offices of the state throughout the period of the Roman Republic. The first of the Furii to attain the consulship was Sextus Furius Medullinus in 488 BC.

The cognoment Crassipes means "thick-footed", which is presumably why the obverse of this issue features a foot.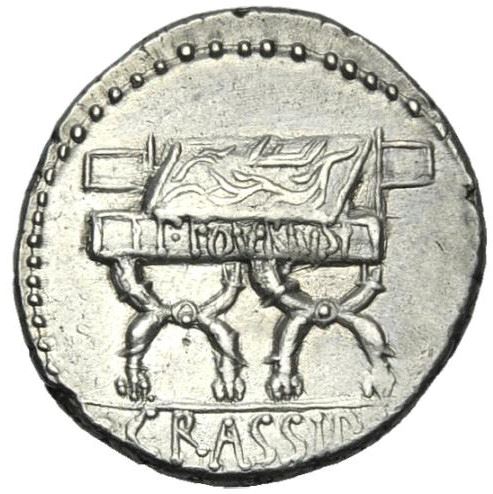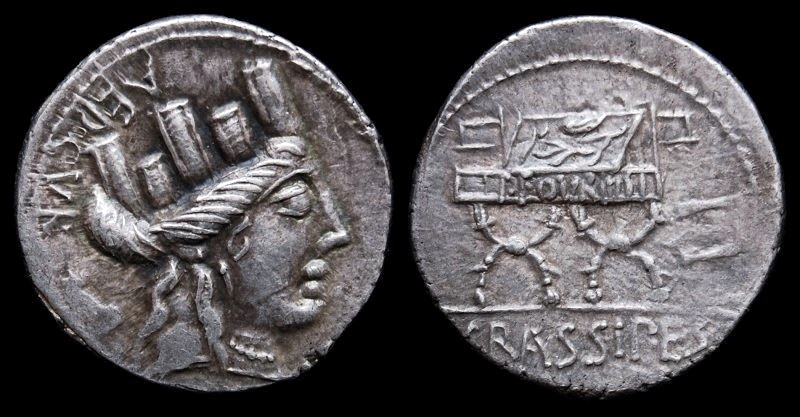 Obverse:
Turreted head of Cybele right; behind, to left AED•CVR downwards; foot pointing upwards.
Reverse: Curule chair inscribed P•FOVRIVS; CRASSIPES in exergue.

Diameter:
19.5 mm
Die Orientation:
-
Weight:
3.93 g
This moneyer is not otherwise known.

The types of this coin and Crawford 409/2 probably refer to the Ludi Megalenses, games which honored the goddess Cybele, and were presented by the curule aediles.

Provenance: Naville Numismatics, Auction 37 (28 January 2018), lot 482.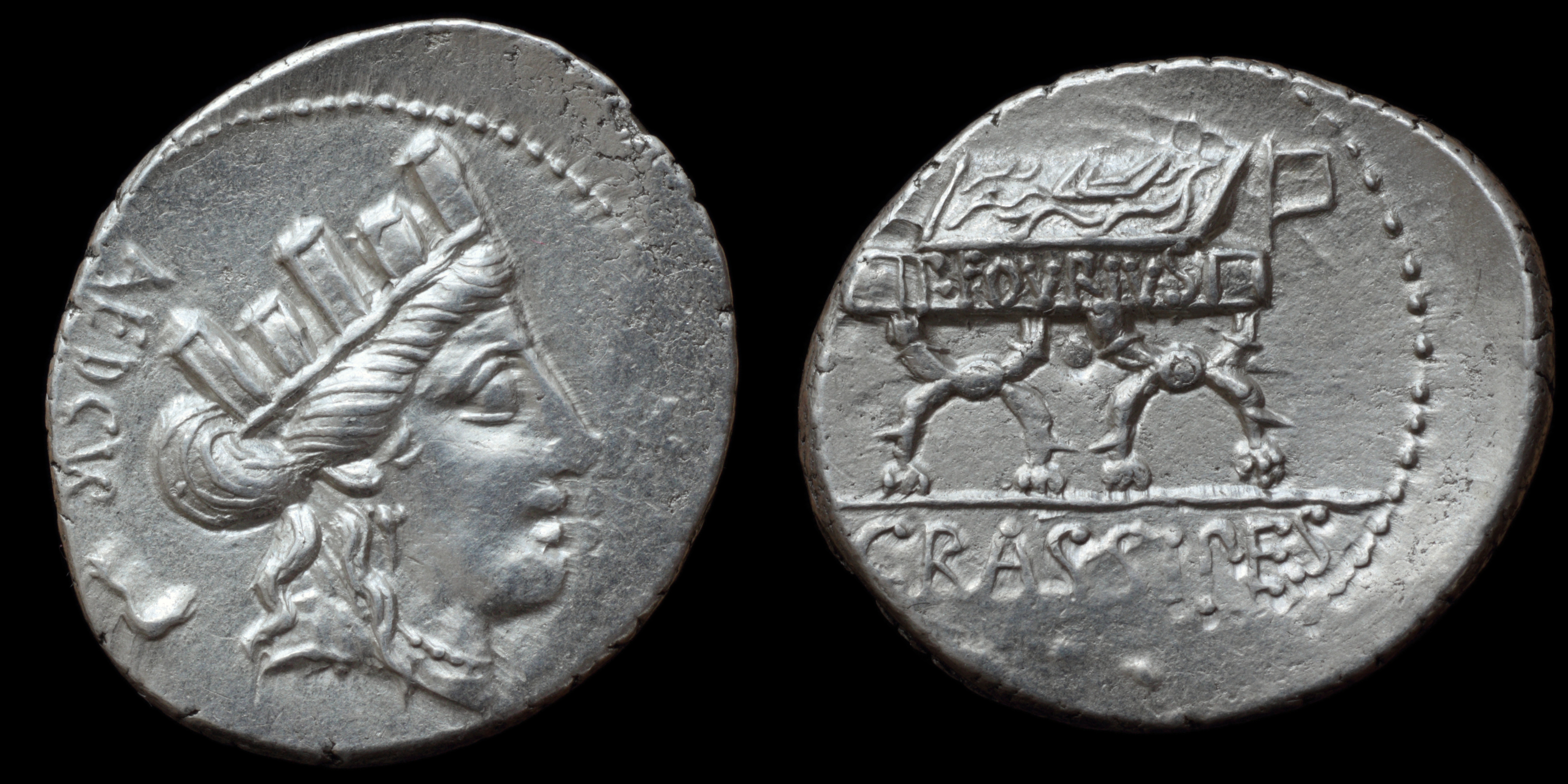 Obverse:
Cybele turreted head right, foot pointed upwards behind; AED C(VR)
Reverse: inscribed curule chair; P·FOVRIVS CRASSIPES

Diameter:
20 mm
Die Orientation:
-
Weight:
3.8 g
Crawford 356/1a, RSC I Furia 20, Sydenham 735, BMCRE I Rome 2604, SRCV I 275