C. Marius C.f. Capito was one of the moneyrs for the year 81 BC. He is not otherwise known.

The gens Maria was a plebeian family of Rome. Its most celebrated member was Gaius Marius, one of the greatest generals of antiquity, and seven times consul.

The cognomen Capito is believed to mean 'big-headed', so presumably this body trait was obvious in an ancestor at some point.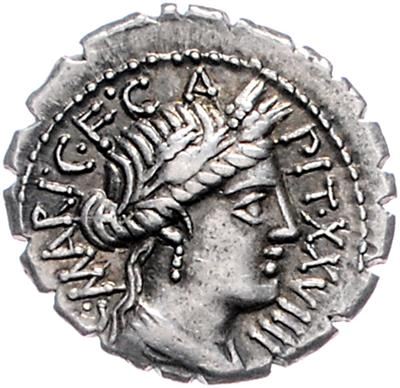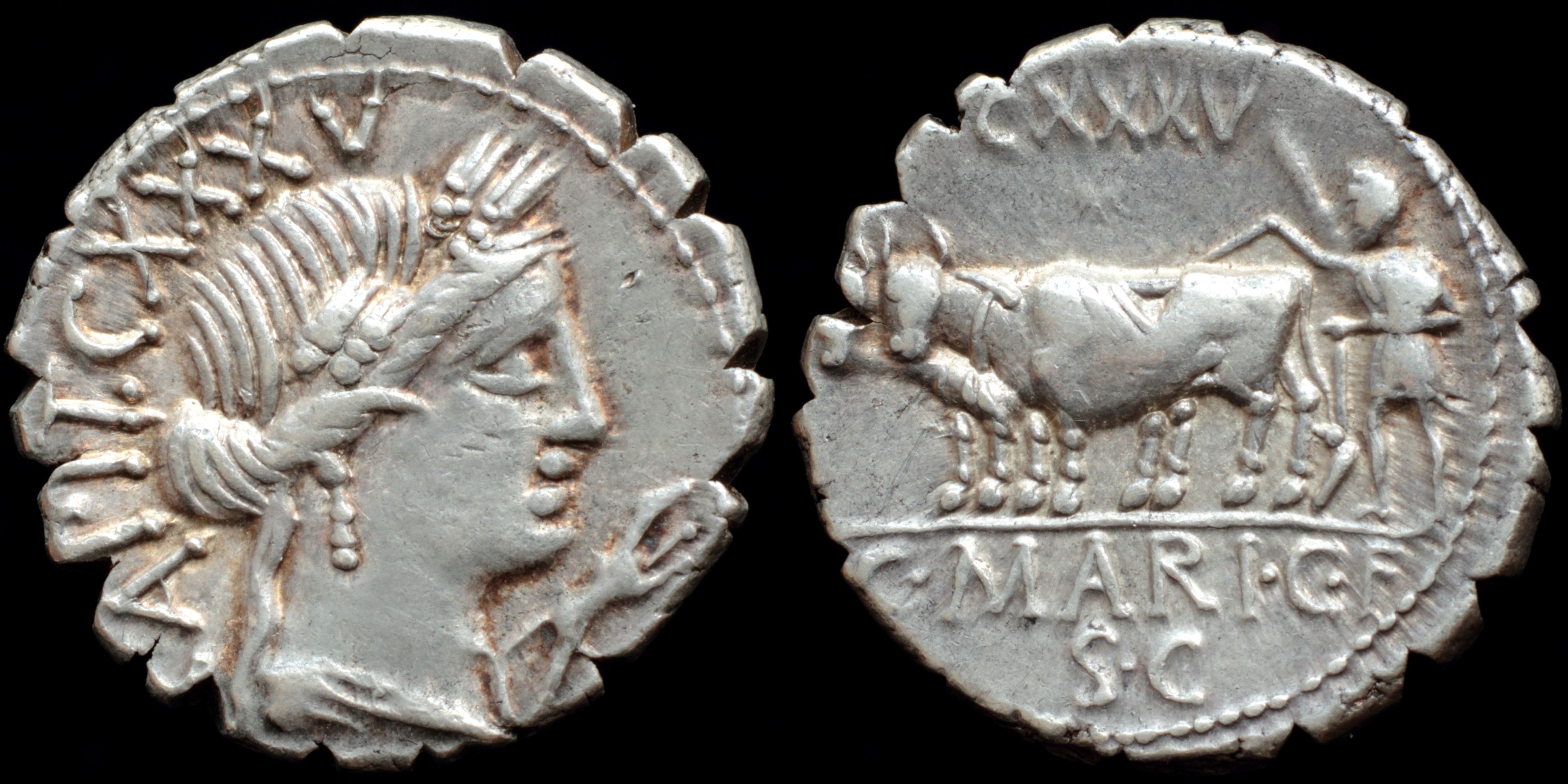 Obverse:
draped bust of Ceres with corn wreath right, running horse to the right, CAPIT.CXXXV
Reverse: ploughman conducting yoke of two oxen, CXXXV / C·MARI·C·F / S·C

Diameter:
18 mm
Die Orientation:
-
Weight:
4.06 g
Crawford 378/1c, SRCV I 300, Sydenham 744b, RSC I Maria 9