The Boeotian League comprised eleven groups of sovereign cities and associated townships, each of which elected one Boeotarch and sixty delegates to the federal council at Thebes, and supplied a contingent of about 1000 infantry and 100 cavalry to the federal army.

All important questions of policy had to be submitted to the individual cities for ratification. Only citizens of property were eligible to serve on the city councils.

The Boeotian League was subdued in the Sacred War (355-346 BC), and fell permanently under external control after being conquered by Alexander the Great.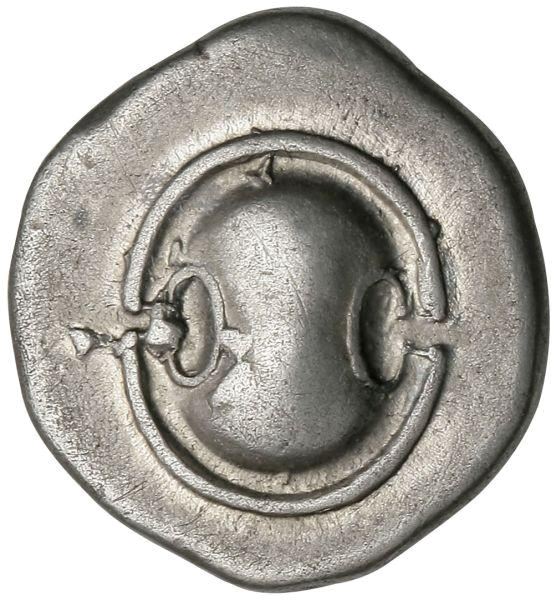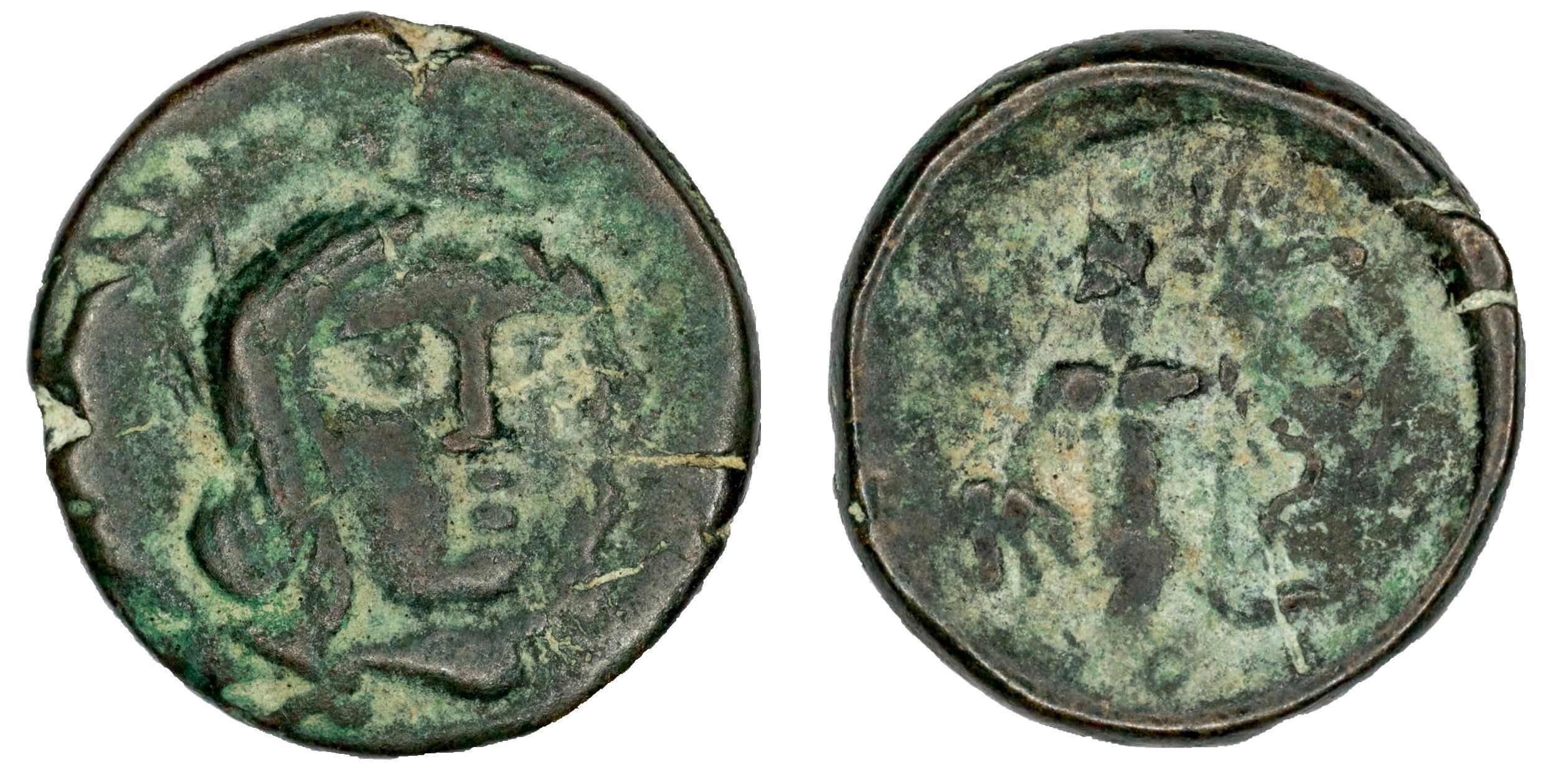 Obverse:
Head of Persephone, 3/4 facing right
Reverse: Poseidon standing left, holding trident

Diameter:
16 mm
Die Orientation:
6 H
Weight:
3.98 g
Ex BCD Collection with his tag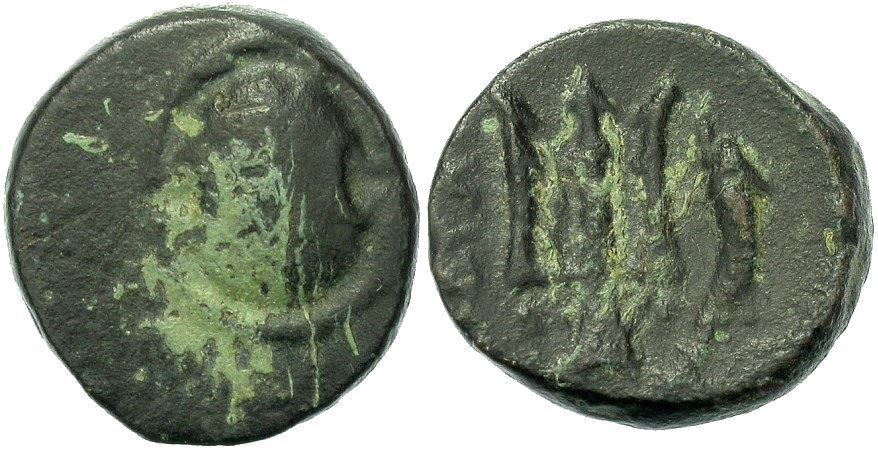 Obverse:
Boiotian ox hide shield
Reverse: BOIWTWN (upward on left), ornamented trident head upward, straight crossbar, dolphin upward on right, no control symbol

Diameter:
12.7 mm
Die Orientation:
0 H
Weight:
1.92 g
Federal coinage from the Boeotian League. Ex BCD Collection with his tag noting "Procured near Thebes".
SNG Alpha Bank 832, SNG Cop 179, BMC Central p. 43, 108, pl. VI, 12; Head Boeotia p. 50, pl. VI, 9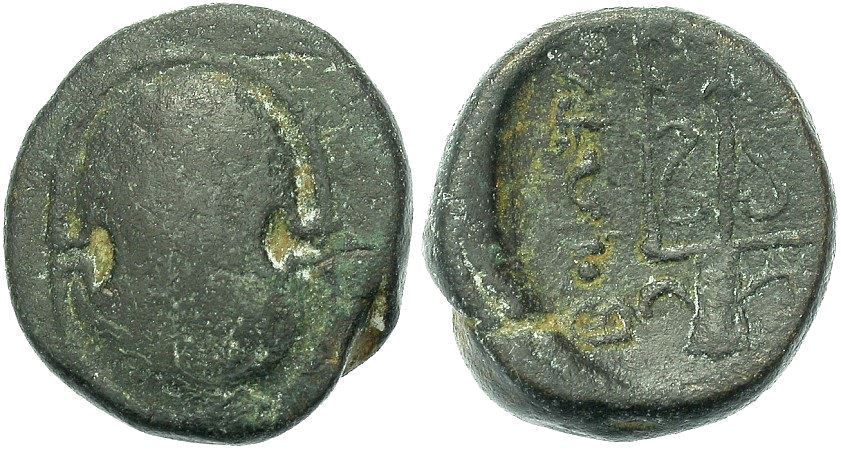 Obverse:
Boiotian ox hide shield
Reverse: BOIWTWN (upward on left), ornamented trident head upward, straight crossbar, dolphin upward on right, no control symbol

Diameter:
12.8 mm
Die Orientation:
0 H
Weight:
2.1 g
Federal Coinage from the Boeotian League. Ex BCD Collection with his tag noting "Procured near Thebes" Reverse off-center
SNG Alpha Bank 832, SNG Cop 179, BMC Central p. 43, 108, pl. VI, 12; Head Boeotia p. 50, pl. VI, 9