Thourioi
— A settlement in Lucania
also known as
Thurii
-
Thurium
-
Copia
-
Copiae
Thourioi was a city of Magna Graecia, situated on the Tarentine gulf, within a short distance of the site of Sybaris, which it replaced.

It was founded nearly 70 years after the fall of Sybaris, which had remained desolate for a period of 58 years after its destruction by the Crotoniats.

In 452 BCE, a number of the Sybarite exiles and their descendants made an attempt to establish themselves again on the spot. They quickly found themselves at odds with neighbouring city-states, and were forced to ally with Rome.

In 282 BC, the Tarentines plundered the city - and this aggression was one of the immediate causes of the war declared by the Romans against Tarentum.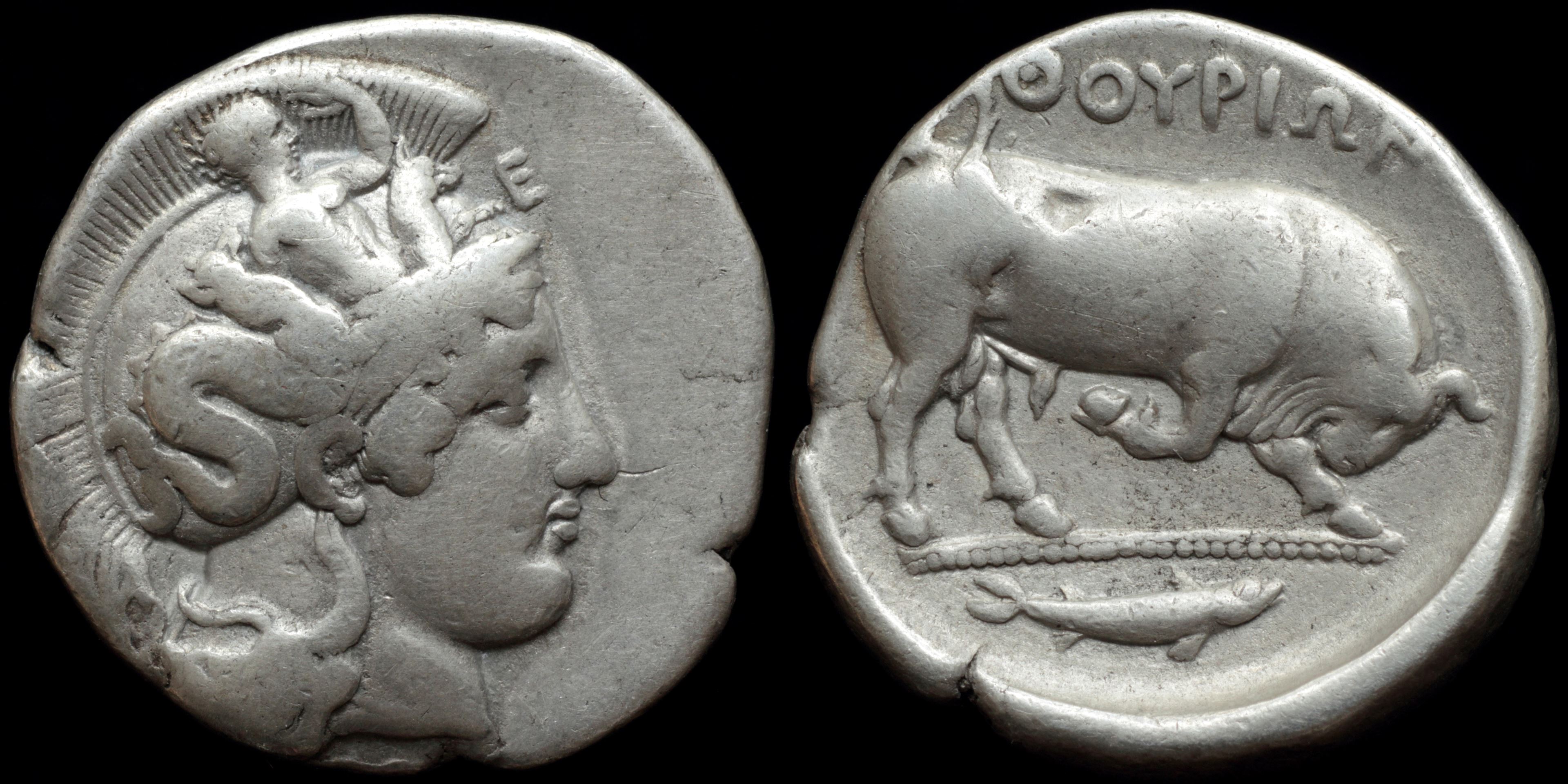 Obverse:
head of Athena right wearing crested Attic helmet decorated with Skylla; E
Reverse: bull butting right; fish swimming right below; ΘOYPIΩN

Diameter:
21 mm
Die Orientation:
-
Weight:
7.7 g
HN Italy 1783; cf. SNG ANS 1015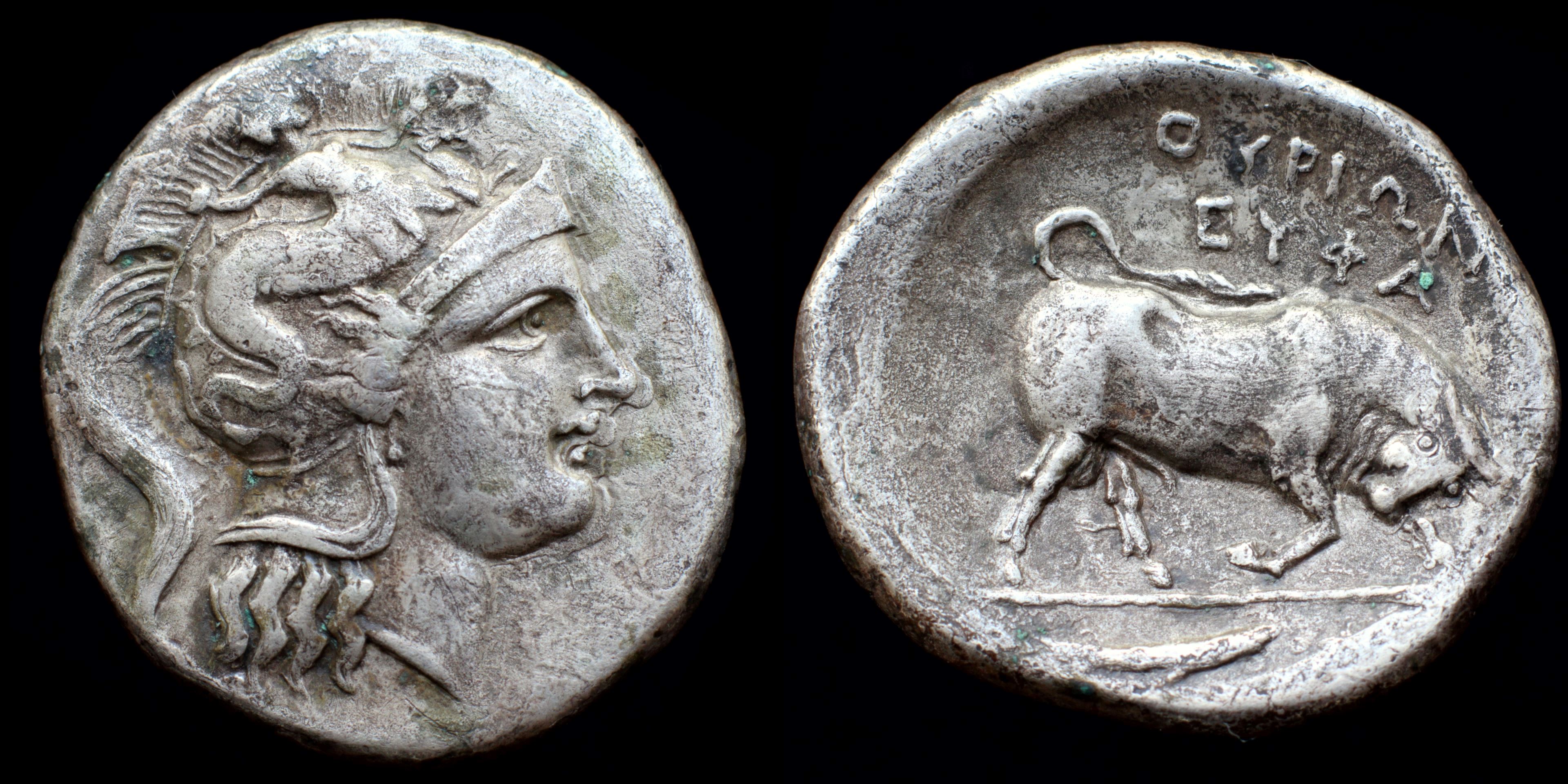 Obverse:
head of Athena right wearing crested Attic helmet decorated with Skylla
Reverse: bull butting right; 2 fish right in exergue ΘOYPIΩN / EYΦA

Diameter:
29.5 mm
Die Orientation:
-
Weight:
15.5 g