Saguntum
— A settlement in Tarraconensis
also known as
Arse
-
Morvedre
Saguntum is a town in what is now eastern Spain. During the 5th century BC, the Iberians built a walled settlement on the hill overseeing the plain; a stretch of cyclopean limestone slabs from the former temple of Diana survives, close to the modern church of Santa Maria, but the settlement site is still older. The city traded with coastal colonies in the western Mediterranean such as Carthage and, under their influence, minted its own coins. During this period, the city was known as Arse

By 219 BC, Saguntum was a large and commercially prosperous town, which sided with the local colonists and Rome against Carthage, and drew Hannibal's first assault, his siege of Saguntum, which triggered the Second Punic War, one of the most important wars of antiquity. After stiff resistance over the course of eight months, Saguntum was captured in 219 BC by the armies of Hannibal.

Seven years later, the town was retaken by the Romans. In 214 BC, it became a municipium, was rebuilt and flourished. Hispania was not easily pacified and Romanised, as the Iberian career of Quintus Sertorius makes clear. Saguntum minted coins under his protection, but continued to house a mint in later Roman times. In the early 8th century, the Muslim Arabs came and the city became part of the Caliphate of Cordoba and at that time the city reached an era of splendor, with baths, palaces, mosques and schools open for its cosmopolitan population. Then, the town was known as Morvedre (Morviedro in Spanish), a name derived from Latin muri veteres "ancient walls."
Modern location:
Sagunto, Spain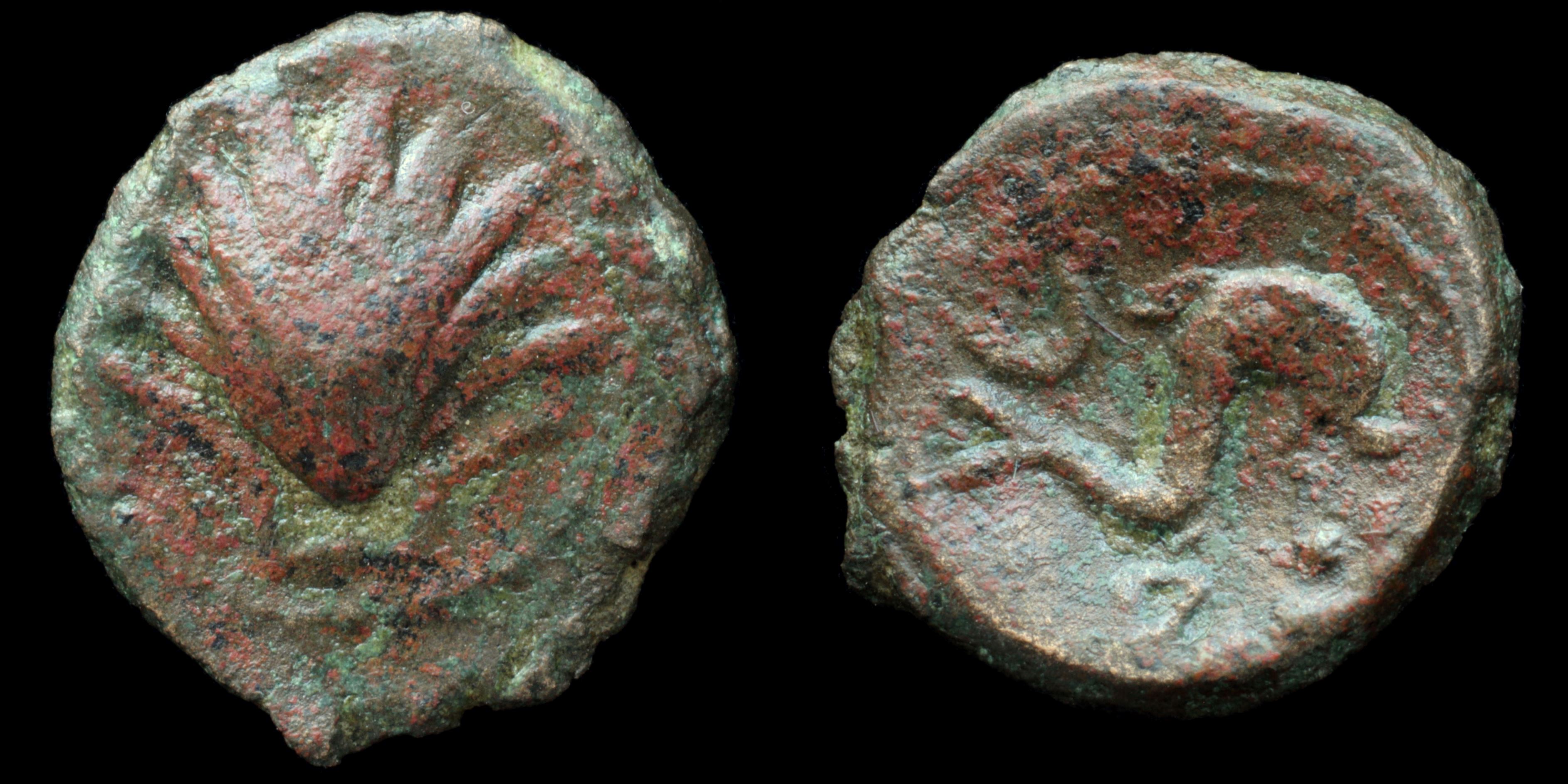 Reverse: Dolphin right, crescent above, P (A in iberian script) and three dots below

Diameter:
14.5 mm
Die Orientation:
-
Weight:
2.9 g
R&L 153-79; ACIP 1974; SNG BM Spain 1112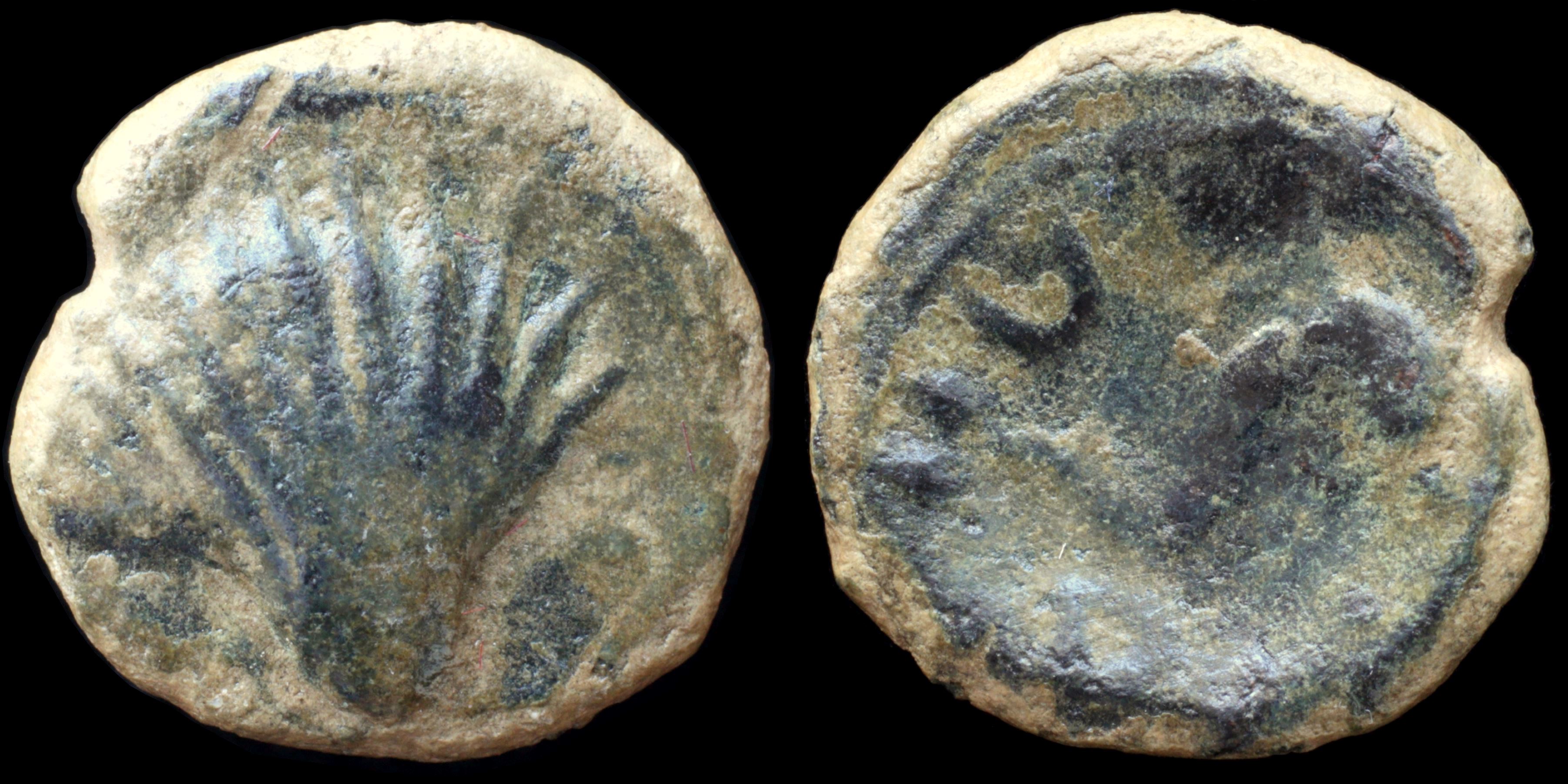 Reverse: Dolphin right, crescent above, P (A in iberian script) and three dots below

Diameter:
14 mm
Die Orientation:
-
Weight:
2.4 g
R&L 153-79; ACIP 1974; SNG BM Spain 1112