Prokonnesos
— A settlement in Mysia
also known as
Procunnesus
Prokonnesos is an island and town off the coast of Mysia, between Cyzicus and Bisanthe. It was settles by Ionian Greeks in the 8th century BC.

During the reign of Constantine the Great in the 4th century notable aristocracy from Constantinople first settled on the island. By 569, many Byzantine aristocrats had built palaces on the island that they had accepted as their home. The greatest palace of this period was built by the Emperor Justinian I. With the Emperor came a large entourage of nobility, palace guards, tradesmen, and servants. Justinian also built a large convent on Marmara that is one of the earliest in recorded history.

From the fall of the Byzantine Empire to the years directly following World War I, the island was almost exclusively populated by Greek Orthodox Greeks.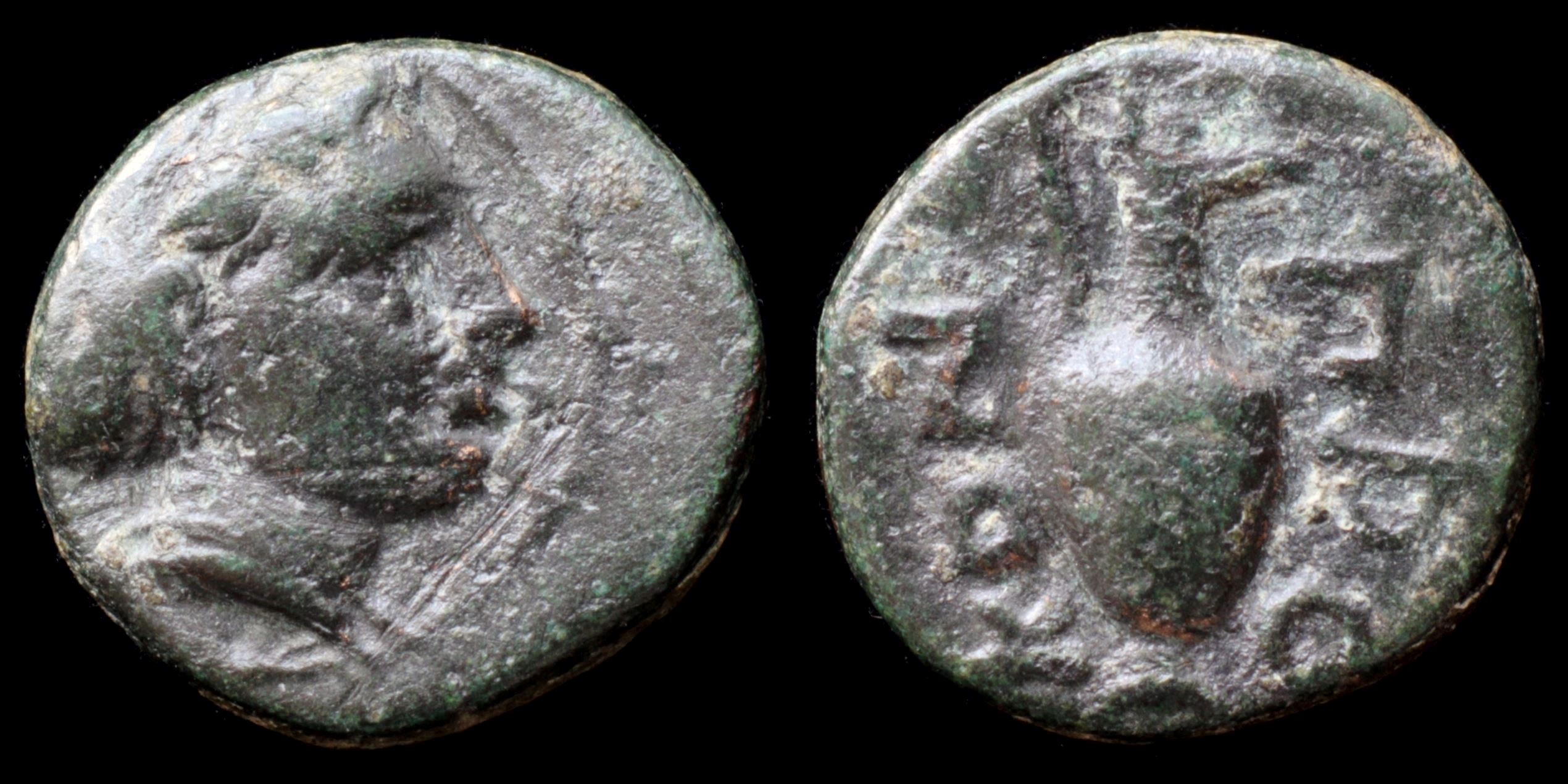 Obverse:
female head right (Aphrodite?) wearing laurel and sakkos
Reverse: oinochoe right; ΠPO__KON

Diameter:
10 mm
Die Orientation:
-
Weight:
1.4 g
SNG v. Aulock 1438; SNG France 2424-9; SNG Copenhagen 558.