Kephaloidion
— A settlement in Sicily
also known as
Cephaloedium
-
Cefalu
-
Gafludi
Kephaloidion - modern Cefalu - is a small city or town on the northern coast of Sicily. It was founded by Greek settlers in the 4th century BC. In 307 BC it was conquered by the Syracusans and in 254 BC by the Romans, who gave it the Latin name Cephaloedium.

The Hellenistic-Roman city had a regular urban structure, formed by secondary roads converging on the main road axis and closed in a ring by a road that follows the perimeter of the walls.

During the period of Byzantine rule the town moved from the plain to the fortress, but the old city was not completely abandoned.

In 858 , after a long siege, it was conquered by the Arabs who gave it the name of Gafludi, and was part of the Emirate of Palermo. In 1063 it was reconquered by the Normans.
Modern location:
Cefalu, Sicily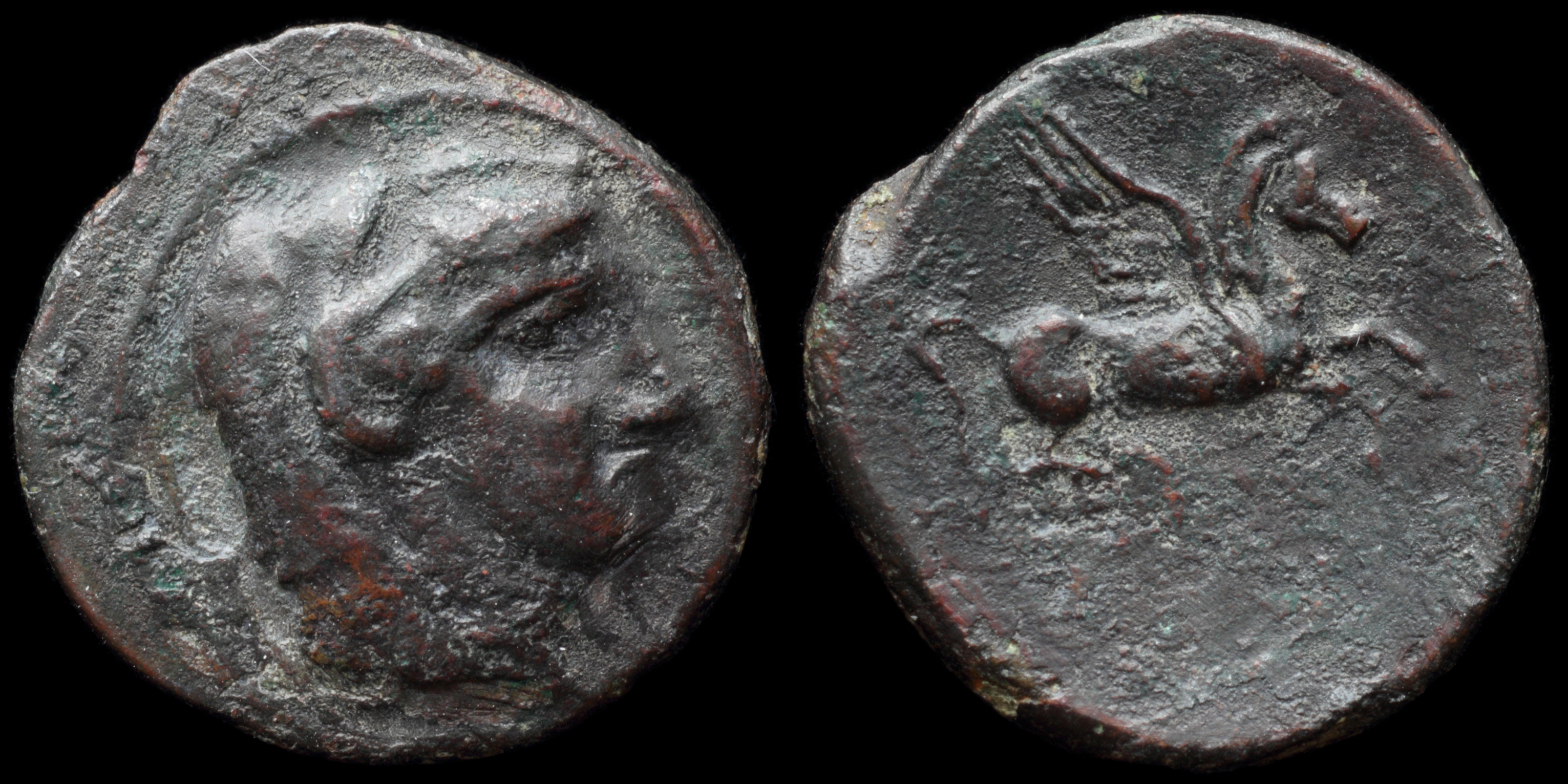 Obverse:
head of Herakles righ wearing lion's skin
Reverse: pegasos flying right; KEΦA

Diameter:
13 mm
Die Orientation:
-
Weight:
1.4 g