Iaetia
— A settlement in Sicily
also known as
Iaitos
Iaetia was a city on Sicily inhabited since the neolithic era. It was established to control the road to Panormos which represented the easiest route for the southern coast and Selinunte .

From the sixth century BC the influence of Greek culture is noted both in ceramics and in religion with the introduction of the cult of Aphrodite . The foundation of the Iaitas proper dates from this period , bearing the classic characteristics of the poleis ; a theater , the temple , the agora , beautiful houses and craft shops.

In the 4th century BC, Iaitas and western Sicily were under the dominion of Carthage. During the first Punic war it was handed over to the Romans and since then, according to Plutarch, it was taxed. In 1246 Frederick II destroyed it and deported the population to Lucera.
Modern location:
Archaeological site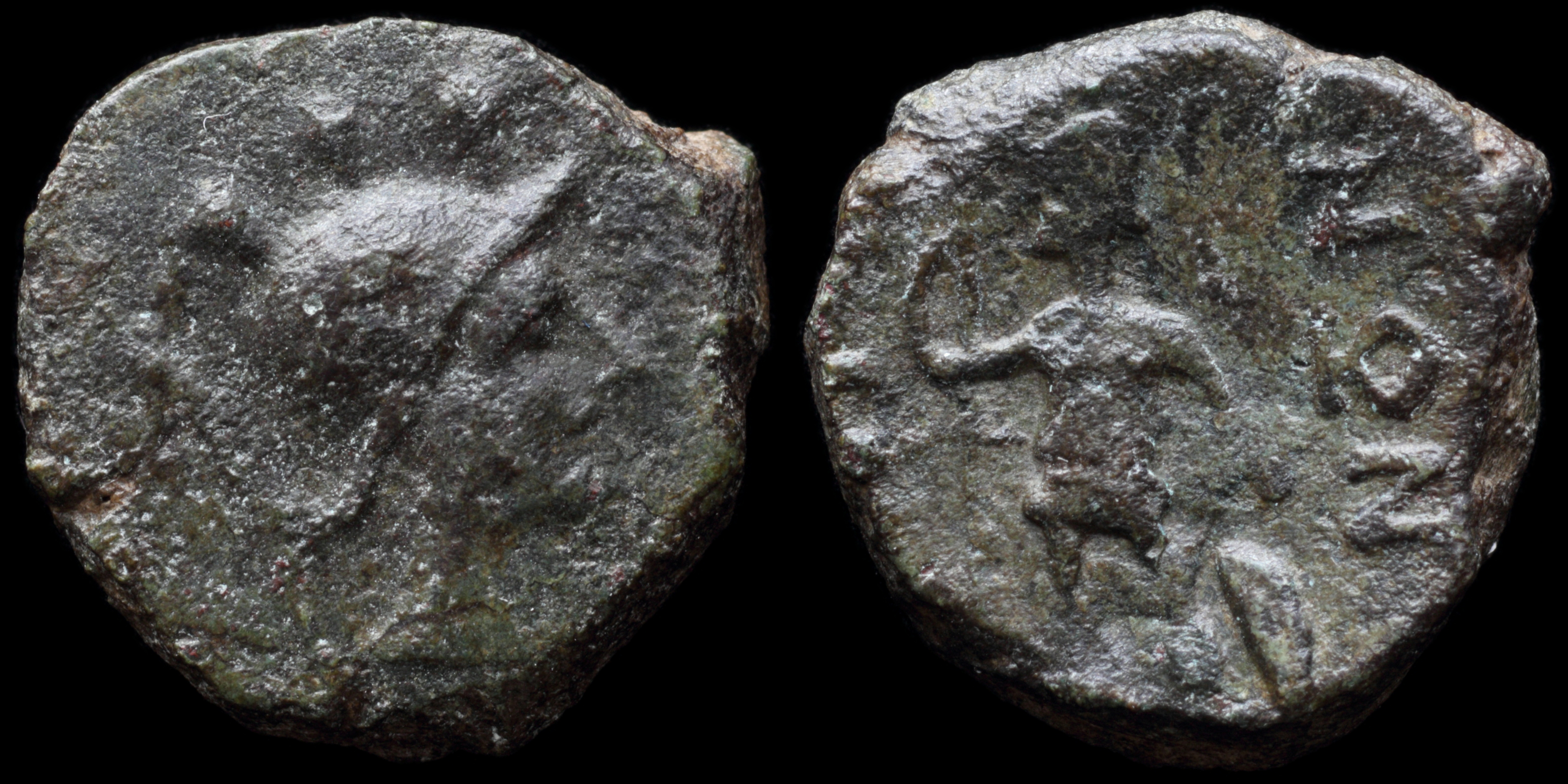 Obverse:
helmeted head of warrior righ
Reverse: warrior standing half-left, with grounded spear and shield; IAITI_NΩN

Diameter:
14 mm
Die Orientation:
-
Weight:
3.4 g
CNS I pg. 383, 4; SNG ANS -