Aptera (Crete)
— A settlement in Crete
Aptera was an ancient city, now an archaeological site in western Crete, a kilometre inland from the southern shore of Souda Bay

It is mentioned (A-pa-ta-wa) in Linear B tablets from the 14th-13th centuries BC. With its highly fortunate geographical situation, the city-state was powerful from Minoan through Hellenistic times, when it gradually declined.

In Greek mythology, Aptera was the scene of a contest between the Sirens and the Muses. When the muses won, the Sirens lost the feathers of their wings and turned white, then cast themselves into the sea. The name of the city Aptera literally means "without wings", and the name of the neighbouring island Leucae means "white".
Modern location:
Archaeological site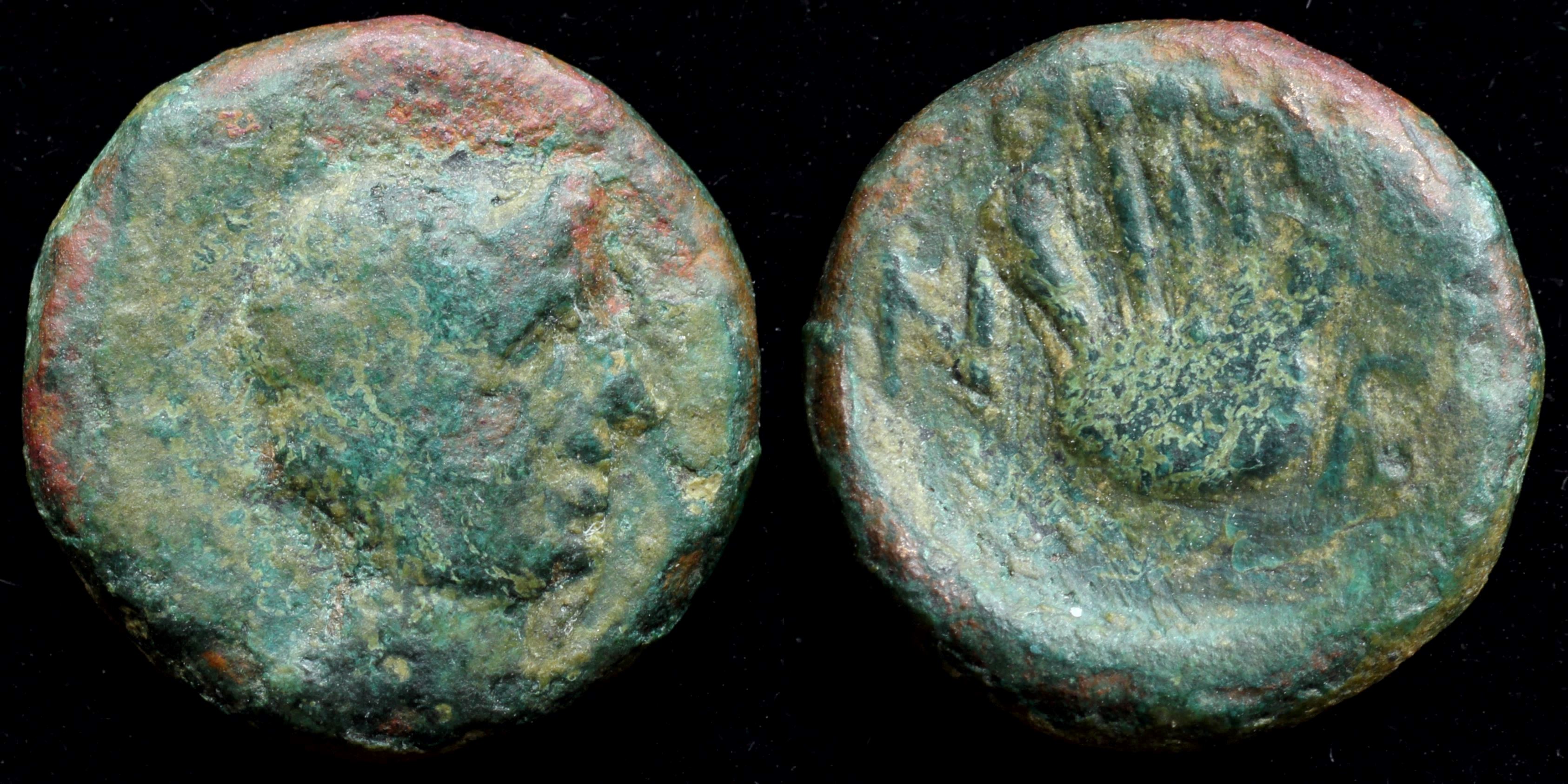 Obverse:
laureate head of Apollo right
Reverse: lyre; A_Π

Diameter:
10.5 mm
Die Orientation:
-
Weight:
1.3 g
Svoronos, Numismatique 42; SNG Copenhagen 336; Traeger 11; Lindgren Coll. II 1708