Apollonia Pontica
— A settlement in Thrace
Apollonia Pontica was founded in the 7th century BC by Greek colonists from Miletus. The town established itself as a trade and naval centre, and it kept strong political and trade relations with the cities of Ancient Greece.

Its trade influence in the Thracian territories was based on a treaty with the rulers of the Odrysian kingdom dating from the fifth century BC.

The symbol of the town – the anchor, present on all coins minted by Apollonia since the sixth century BC, is proof of the importance of its maritime trade.
Modern location:
Sozopol, Bulgaria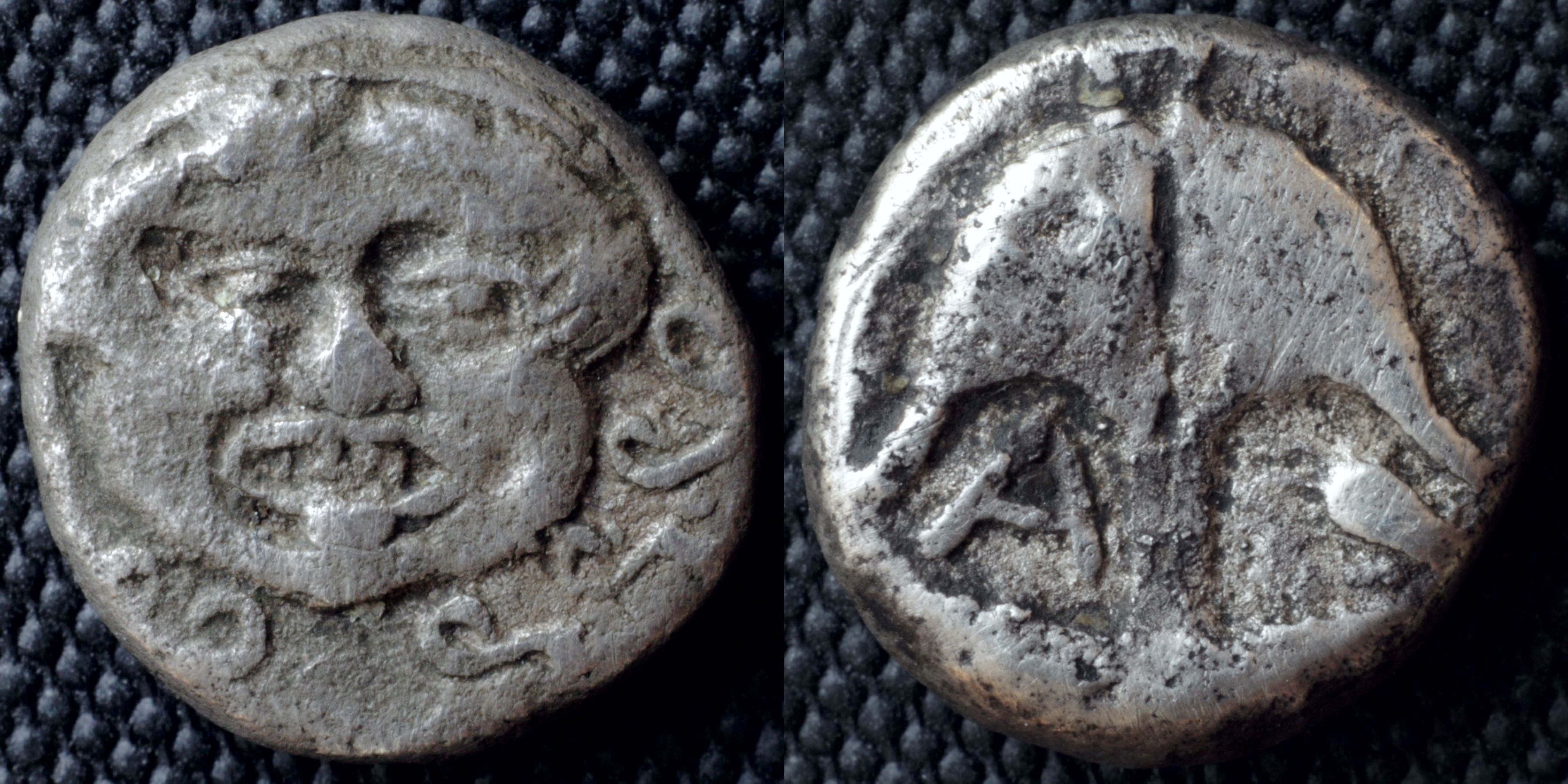 Obverse:
facing head of Medusa
Reverse: anchor flukes up; A / crayfish

Diameter:
12.5 mm
Die Orientation:
-
Weight:
3.24 g
Apollonia p. 347, 1; SNG BM Black Sea 160-1, SNG Cop. 456ff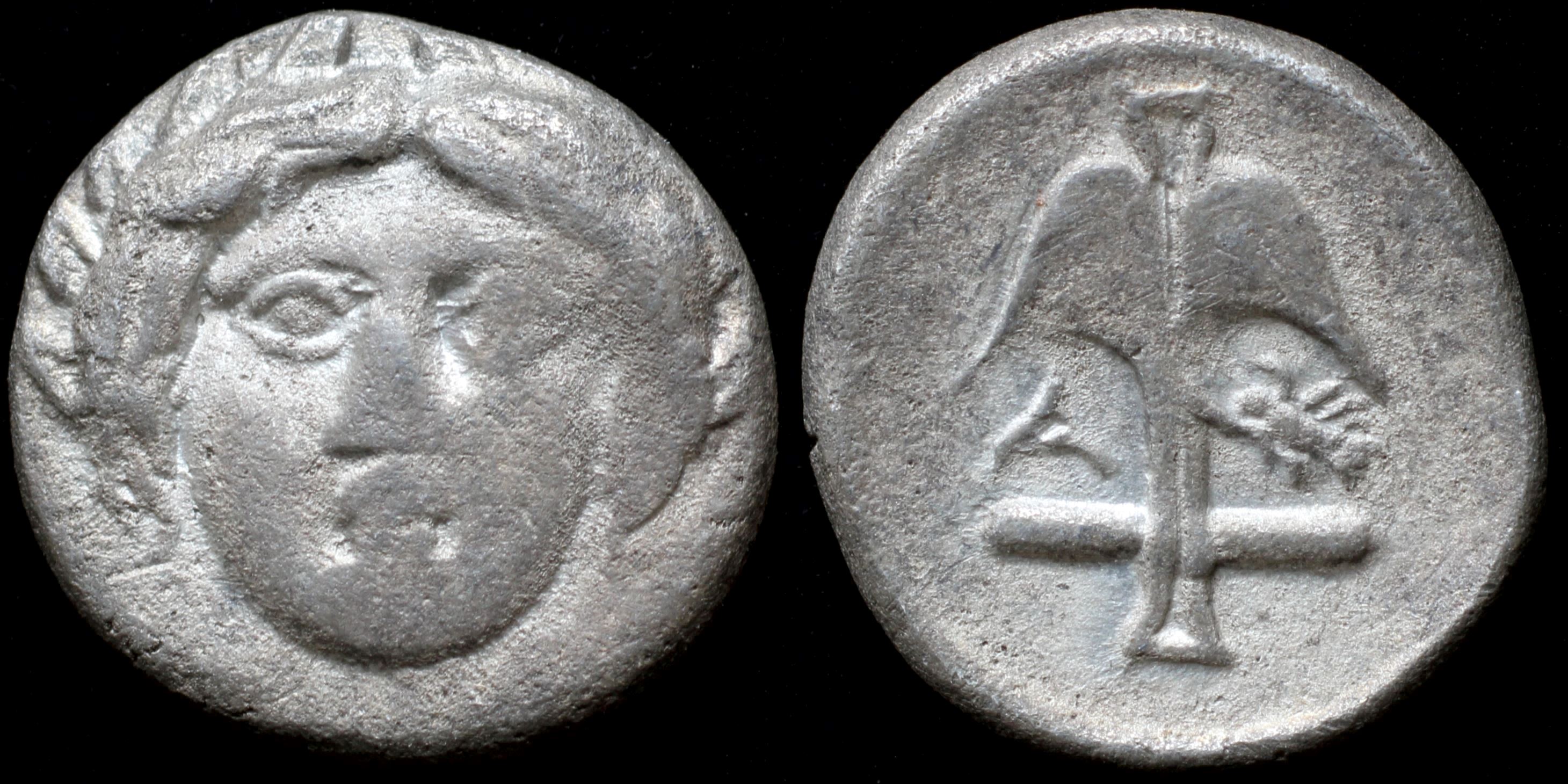 Obverse:
laureate head of Apollo facing
Reverse: anchor upside down; crayfish right; A

Diameter:
10 mm
Die Orientation:
-
Weight:
1.2 g
Topalov Apollonia p. 386, 4; SNG BM 167; SNG Stancomb 41; SNG Cop 459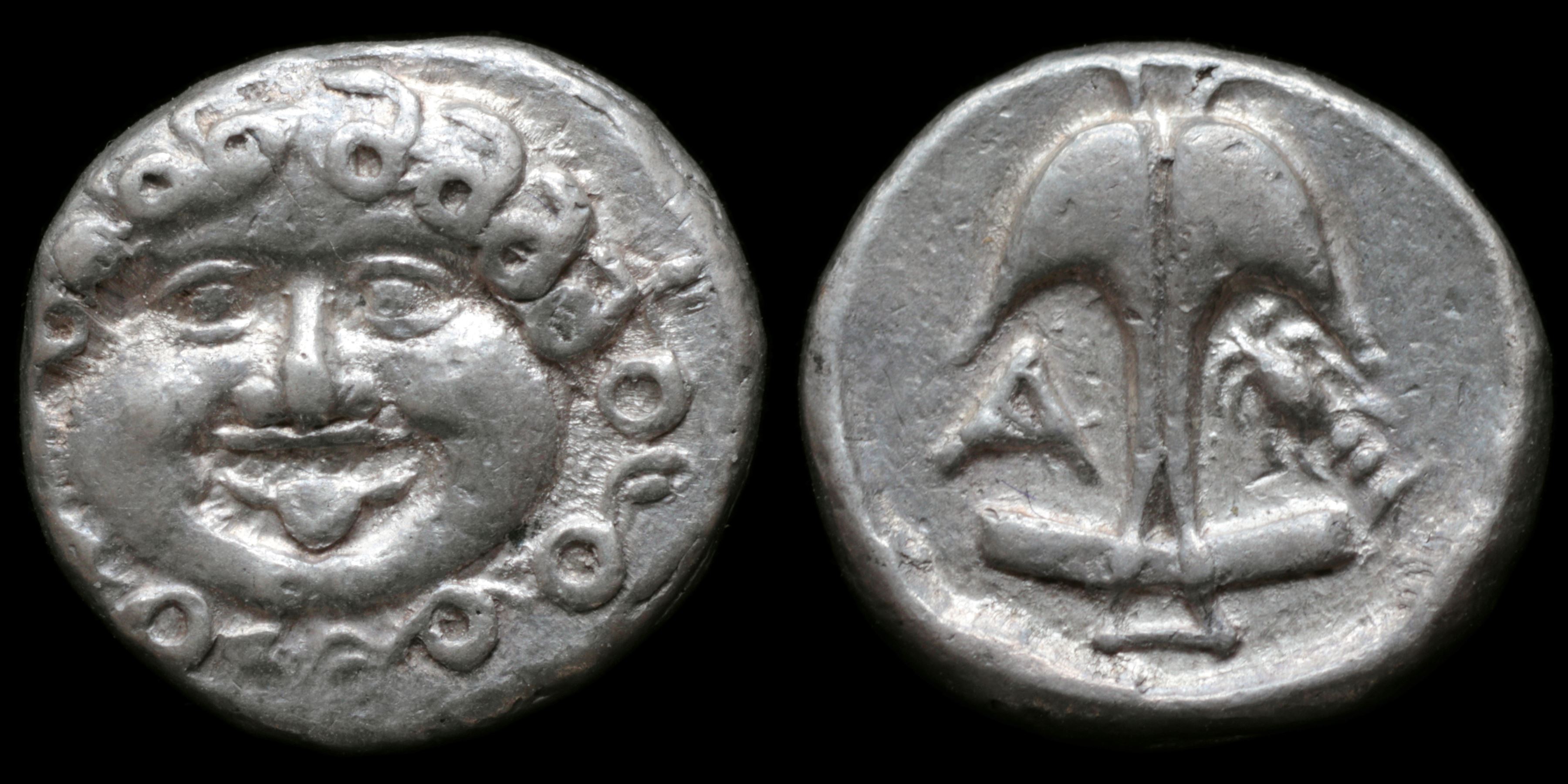 Obverse:
facing head of Medusa
Reverse: anchor flukes up; A / crayfish

Diameter:
12.5 mm
Die Orientation:
-
Weight:
2.9 g
SNG Cop 456; SNG BM 160, SNG Stancomb 37