James was King of Scotland as James VI from 24 July 1567 and King of England and Ireland as James I from the union of the Scottish and English crowns on 24 March 1603 until his death in 1625. The kingdoms of Scotland and England were individual sovereign states, with their own parliaments, judiciaries, and laws, though both were ruled by James in personal union.

In the early years of James's reign, the day-to-day running of the government was tightly managed by the shrewd Cecil, later Earl of Salisbury, ably assisted by the experienced Thomas Egerton, whom James made Baron Ellesmere and Lord Chancellor, and by Thomas Sackville, soon Earl of Dorset, who continued as Lord Treasurer. As a consequence, James was free to concentrate on bigger issues, such as a scheme for a closer union between England and Scotland and matters of foreign policy, as well as to enjoy his leisure pursuits, particularly hunting.

After about the age of fifty, James suffered increasingly from arthritis, gout and kidney stones. He also lost his teeth and drank heavily. In early 1625, James was plagued by severe attacks of arthritis, gout, and fainting fits, and fell seriously ill in March with tertian ague and then suffered a stroke. He died at Theobalds House on 27 March during a violent attack of dysentery.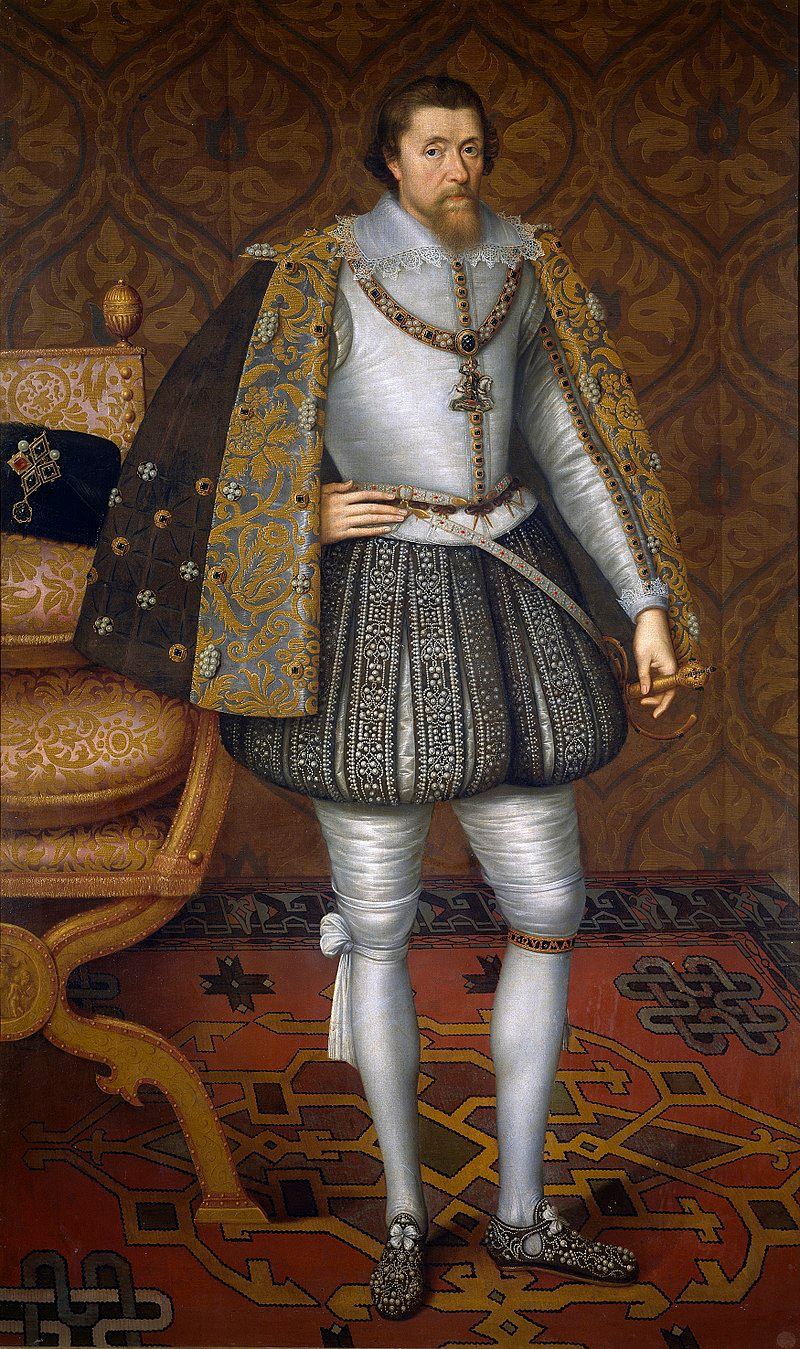 No coins matching the search term(s)