John VIII was the penultimate reigning Byzantine Emperor, ruling from 1425 to 1448. He as the eldest son of Manuel II Palaiologos and Helena.

John VIII Palaiologos named his brother Constantine XI, who had served as regent in Constantinople in 1437–1439, as his successor. Despite the machinations of his younger brother Demetrios Palaiologos his mother Helena was able to secure Constantine XI's succession in 1448.

John VIII died at Constantinople in 1448, becoming the last reigning Byzantine emperor to die of natural causes.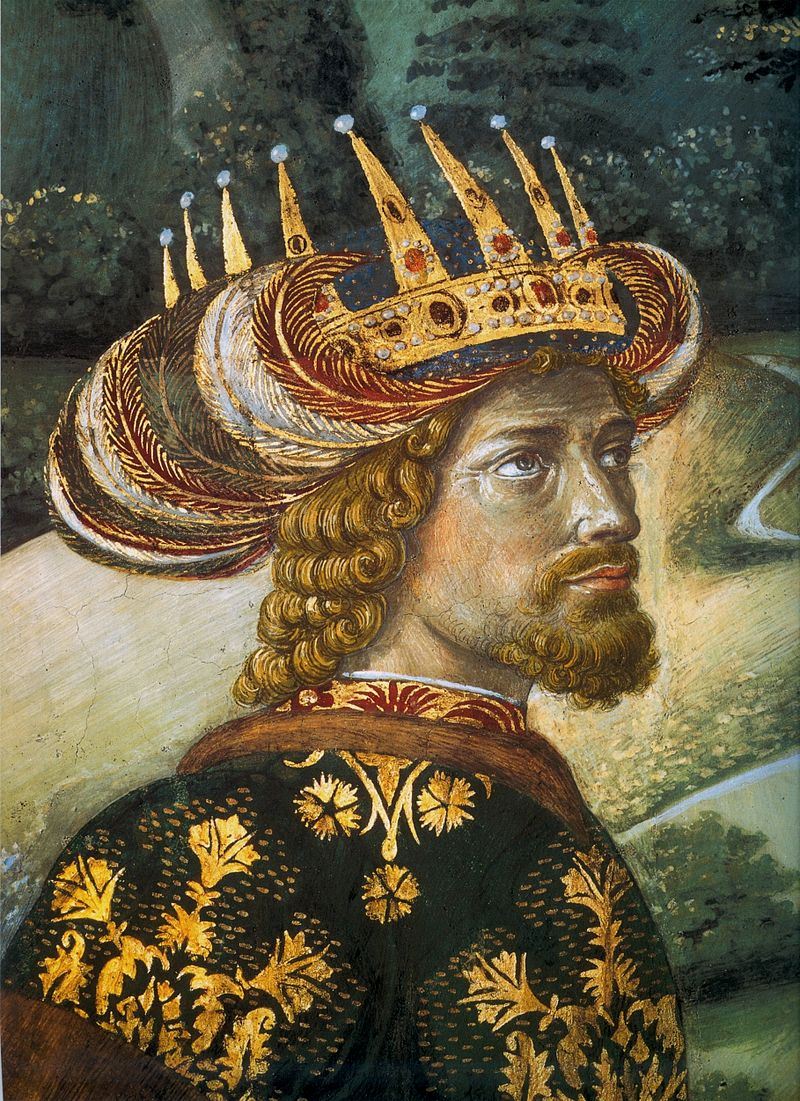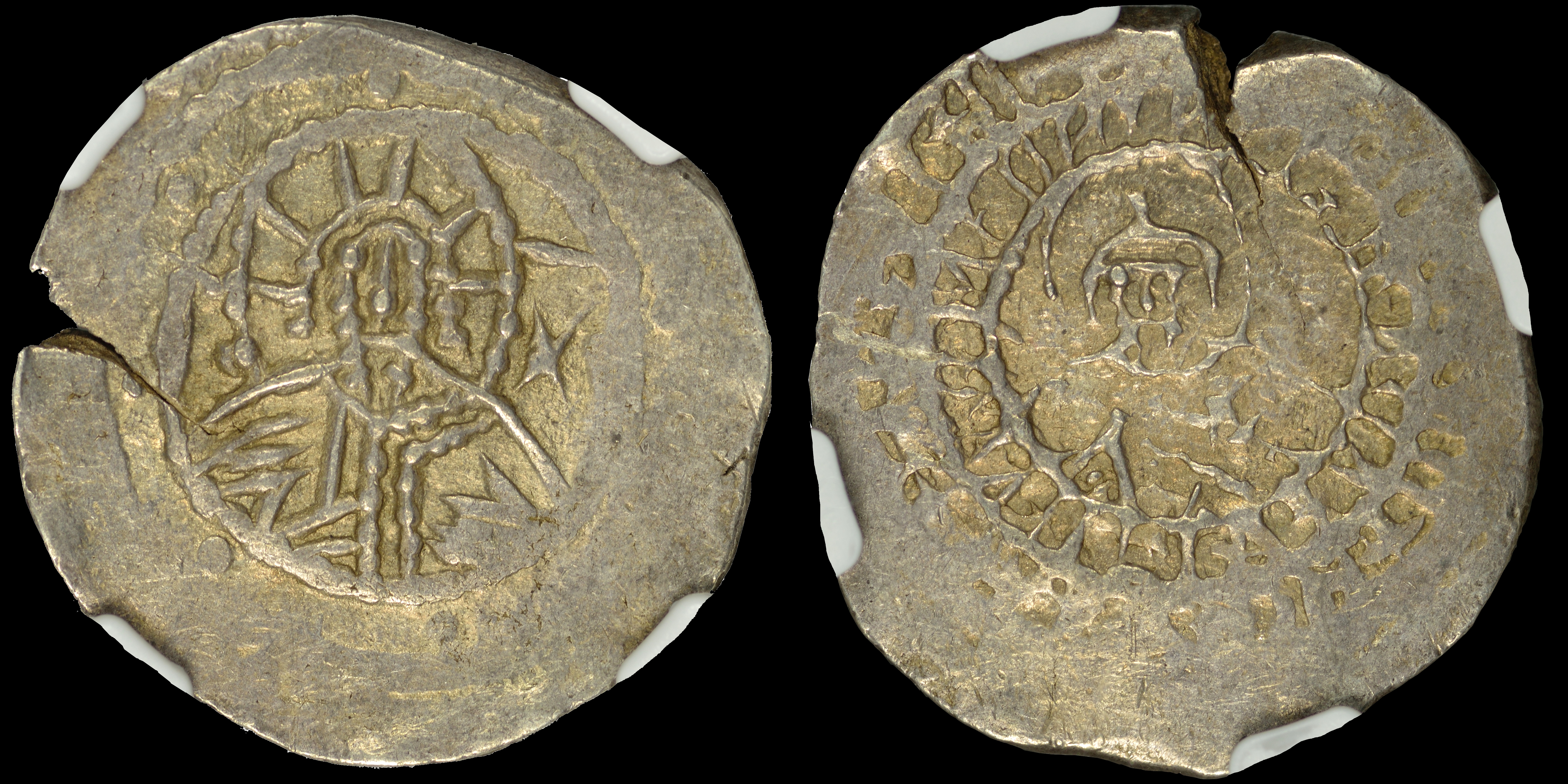 Obverse:
IC-XC, Facing bust of Christ, right hand raised, eight dots around surrounding
Reverse: WANHC DECPOTIC O PALEOLOGOC QV XAPITI AVTOKPATOP in two lines around nimbate facing bust of John VIII; dot to left and right.

Diameter:
-
Die Orientation:
-
Weight:
-
In NGC slab XF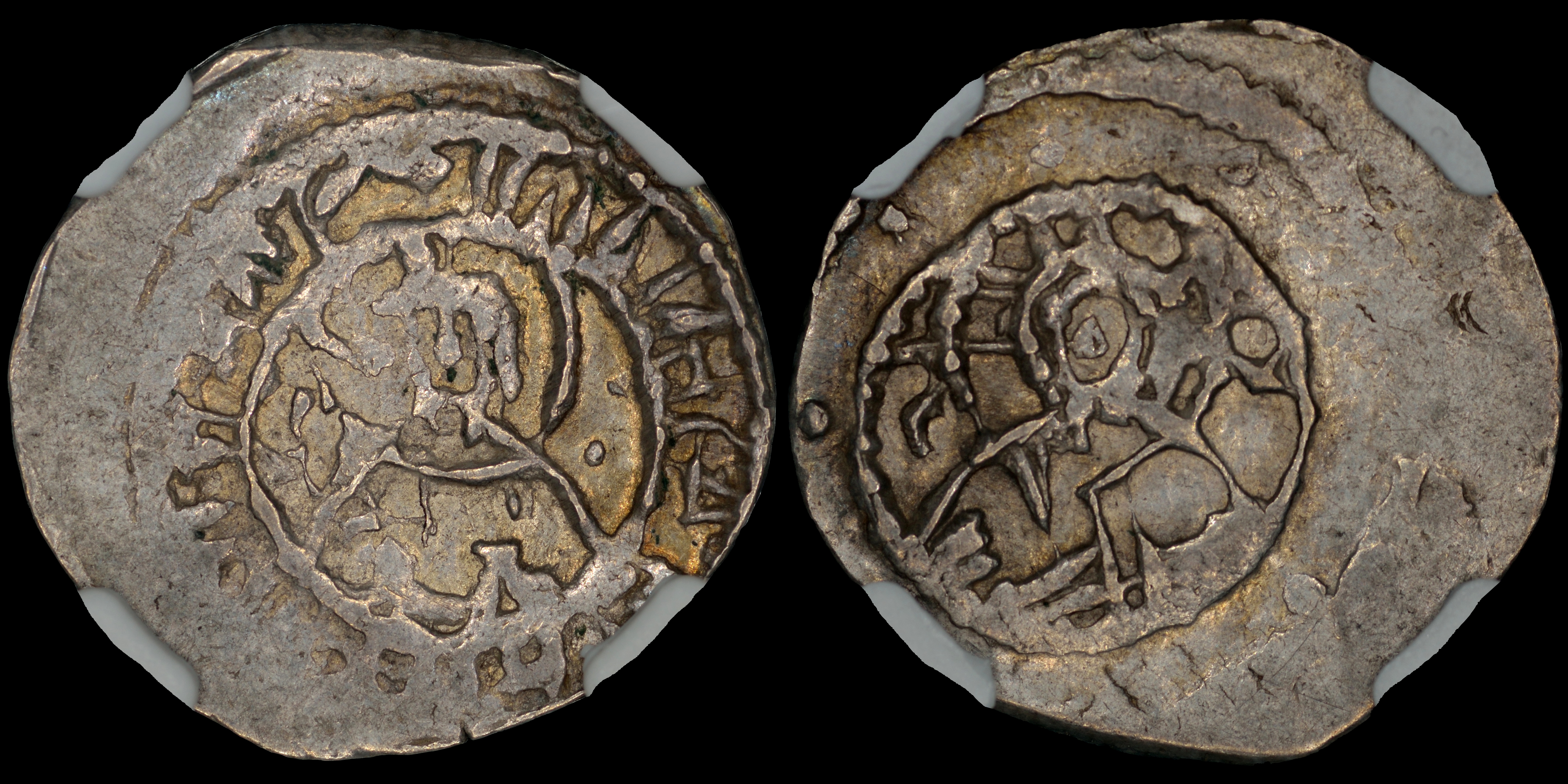 Obverse:
IC-XC, Facing bust of Christ
Reverse: WANHC BACILEVC (or DECPOTIC) Q PALEOLOGOC, Facing bust of emperor

Diameter:
-
Die Orientation:
-
Weight:
-
in NGC slab choice VF
SB 2565; Grierson 1519; LPC 172, 2; PCPC 349