A small silver and bronze coin used in the colonies of Ancient Greece in general, and in ancient Sicily in particular.

In silver it weighed 0.87 g (0.031 oz) and was equal to one-fifth of a drachma - almost the same weight as an obol.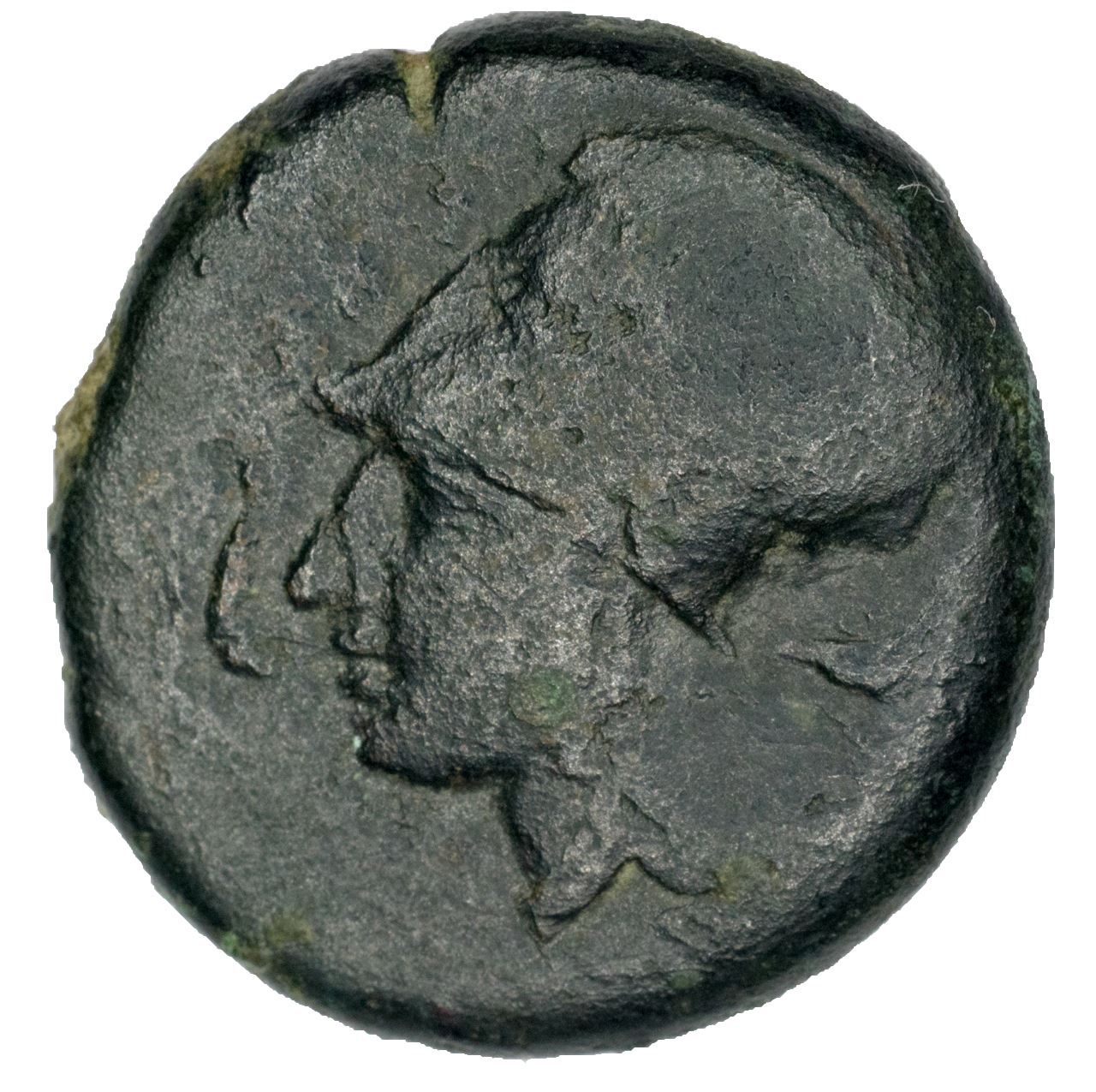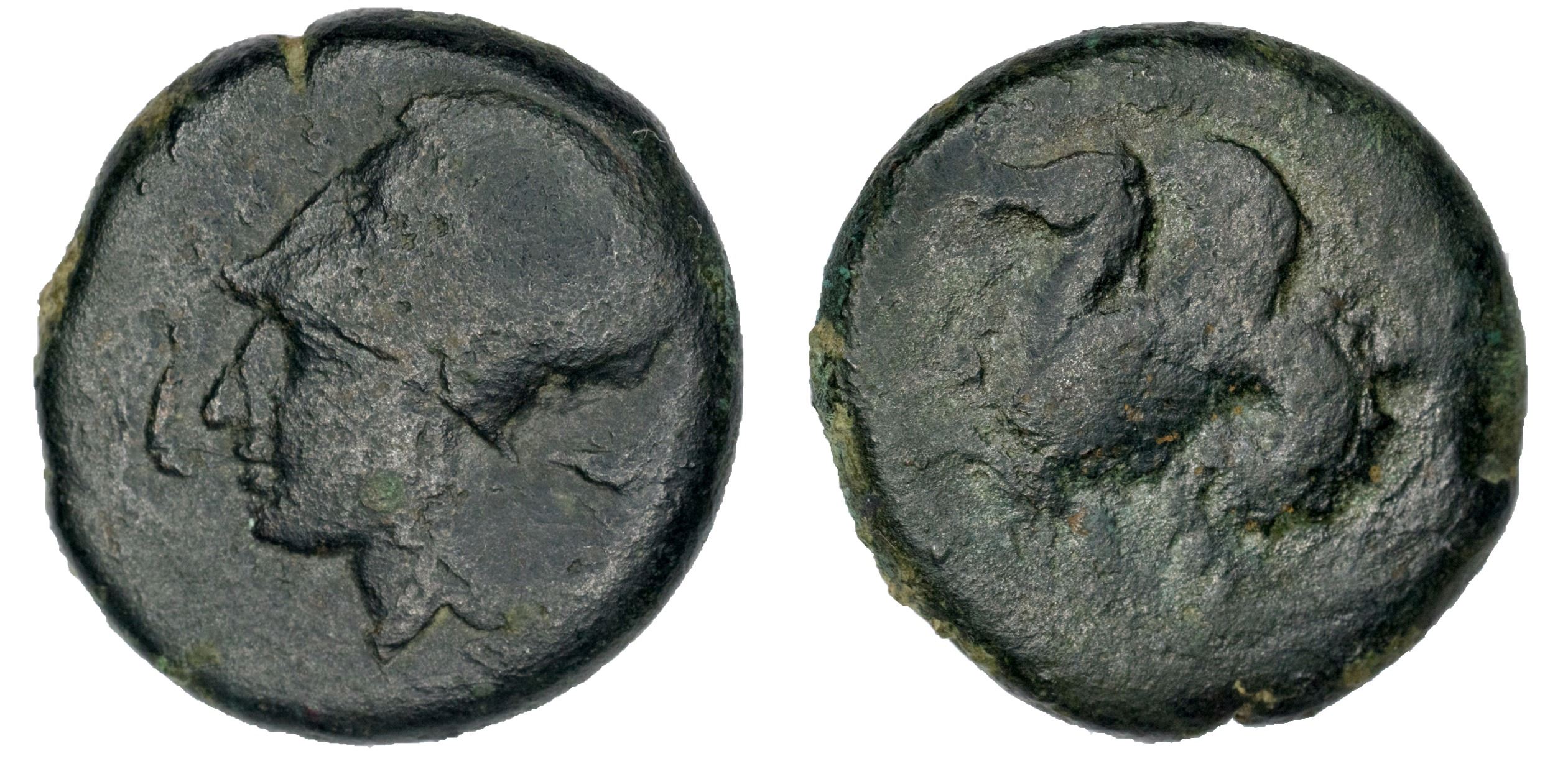 Obverse:
Head of Athena left, wearing Corinthian helmet with olive wreath; dolphin before and behind
Reverse: Hippocamp left; reins trailing.

Diameter:
19 mm
Die Orientation:
0 H
Weight:
8 g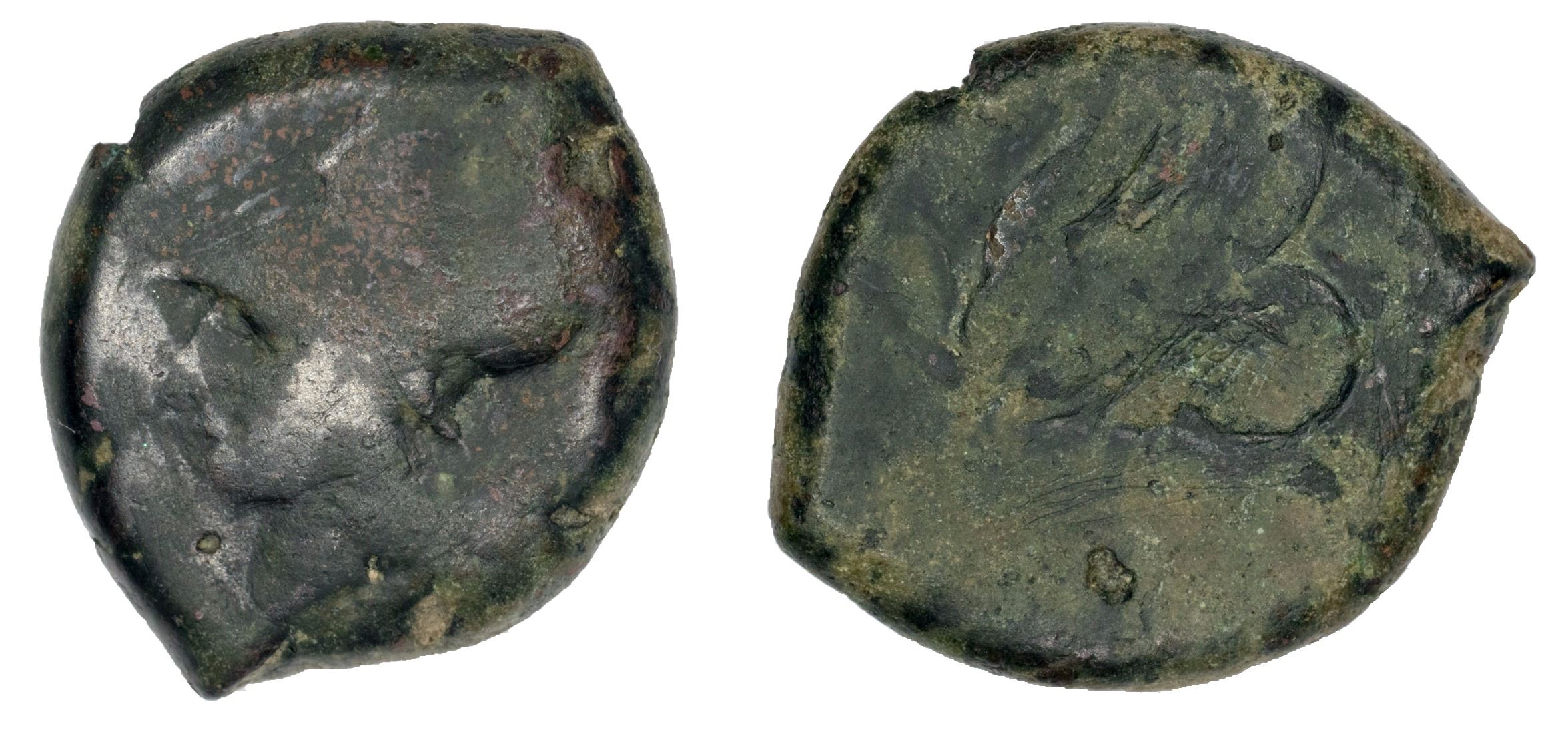 Obverse:
Head of Athena left, wearing Corinthian helmet with olive wreath
Reverse: Hippocamp left

Diameter:
20 mm
Die Orientation:
0 H
Weight:
6.8 g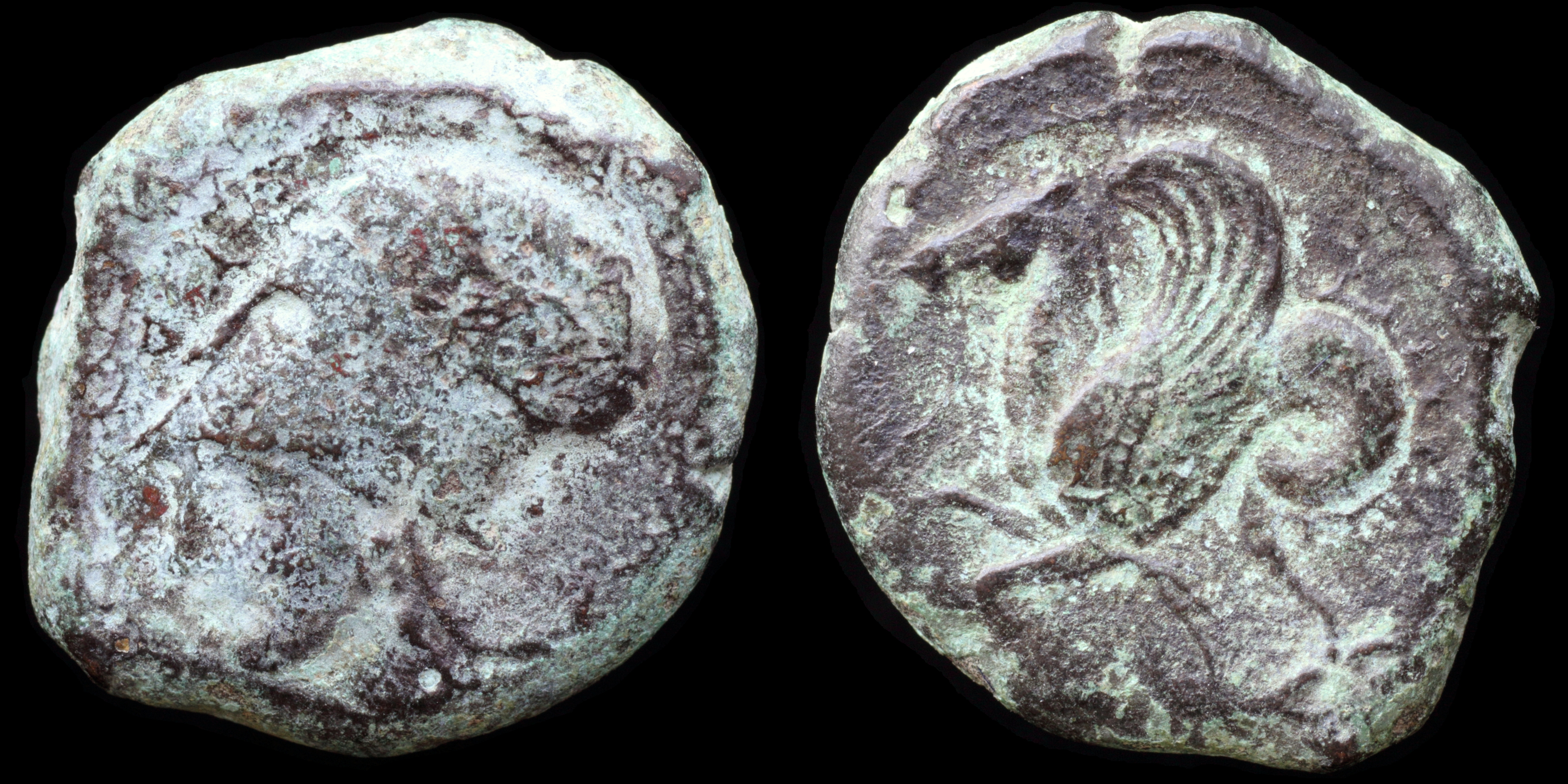 Obverse:
helmeted head of Athena left; ΣYPA
Reverse: Hippocamp left

Diameter:
19.5 mm
Die Orientation:
-
Weight:
7.28 g
rule of Dionysios I
Calciati vol. II, p. 89, 45